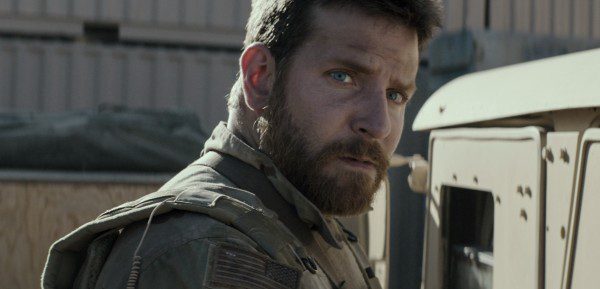 All it takes is a loud, politically-correct minority, and "leaders" cave to the pressure.
The University of Michigan was planning to show American Sniper at an event on campus, but backed down after getting a petition from students saying it made them "uncomfortable." The student who led the petition said, "As a student who identifies as an Arab and Middle Eastern student, I feel that 'American Sniper' condones a lot of anti-Middle Eastern and North African propaganda."
One group went even further and said, "The movie American Sniper not only tolerates but promotes anti-Muslim and anti-MENA rhetoric and sympathizes with a mass killer. Chris Kyle was a racist who took a disturbing stance on murdering Iraqi civilians." They said the movie made them feel "unsafe." I won't even respond to such ridiculous accusations, except to say this: the whole movie is about a man who sacrificed his own safety to preserve theirs. And they don't sound very grateful.
These kind of arguments persuaded the school's administration to show the kids movie Paddington instead.
Not that I have anything against Paddington. But the decision to pull American Sniper was a step down a dangerous path.
Plenty of students and faculty disagreed with the decision and let their opinion be known too. Another petition said:
The movie American Sniper is not about a racist mass murderer or a criminal. If the University prevents a movie like this from being shown, it promotes intolerance and stifles dialogue and debate on the subject and goes directly against the atmosphere UMix purports to provide. As adults at a public university, we should have the option to view this movie if we so choose and have the opportunity to engage on the topics it presents to come to our own conclusions on the subjects. Students should be trusted to interact responsibly on a movie no different than any other film depicting the lives of the troops at war, such as Saving Private Ryan.
The football coach, Jim Harbaugh, tweeted:
Michigan Football will watch "American Sniper"! Proud of Chris Kyle & Proud to be an American & if that offends anybody then so be it!
Not long after that, the University announced they'd changed their minds. They even admitted, "It was a mistake to cancel the showing of the movie "American Sniper" on campus as part of a social event for students. The initial decision to cancel the movie was not consistent with the high value the University of Michigan places on freedom of expression and our respect for the right of students to make their own choices in such matters."
They still showed Paddington somewhere else on campus. Not the most obvious choice for a double feature, but it actually sounds like a good movie night: a healthy dose of patriotism and inspiration, along with echoes of the Gospel and the value of family love!
Thank you, Michigan students and Coach Harbaugh, for standing up for our military!
Read more on the Patheos Faith and Family Channel, fan me on Facebook and follow this blog on Twitter!