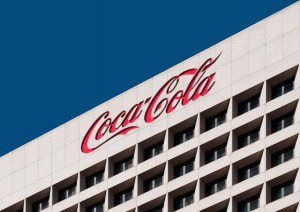 Several news outlets have just published a list of companies that give directly to Planned Parenthood.  There are even more companies out there that match donations to Planned Parenthood by their employees.  Are any of your favorite brands on this list?
It makes me so angry that these corporations would use the money they earn from our business to support the murder of babies and then the sale of their body parts!
But maybe things are starting to change!
The Daily Signal just reported that Coca-Cola, Ford, and Xerox have asked Planned Parenthood to remove their names from their website as Corporate Donors.
Why would big businesses who have been so cozy with big abortion and the Left for so many years suddenly withdraw their public support?
Maybe it is because the
latest undercover videos of Planned Parenthood officials make
them sick like they do to us.  Or maybe it's because they think supporting Planned Parenthood will hurt their image.
Whatever the reason, I am glad that companies like Coca Cola, Ford, and Xerox are stopping their corporate support Planned Parenthood.
Now it is time for our federal government to do the same.  Let's defund Planned Parenthood once and for all!
Read more on the Patheos Faith and Family Channel, fan me on Facebook, follow me on Instagram and follow this blog on Twitter!