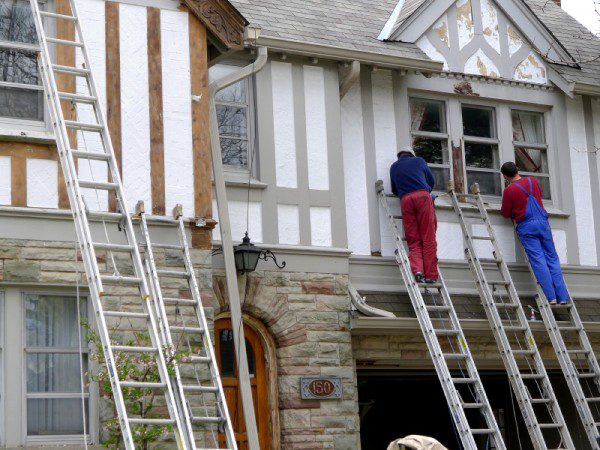 How many times have you heard hurtful comments and done nothing about it? If you went to high school, the answer is probably more than one!
I love this story because someone actually took action on what he heard, and changed another person's life and the attitude of his town in the process.
A railroad track inspector for Union Pacific overheard two teenagers talking about how bad an old man's house looked. Right on his sidewalk for the man to hear, these kids said it should be burned down.
Their comments bothered Josh Cyganik as much as they bothered the man who owned the house.
"I saw the look on Leonard's face. I could tell the comment bothered him," Cyganik said, according to UPRR. "I don't think any elderly person should have to endure what I heard from those two kids' mouths. I kind of stewed about it for a couple days before I decided to do something."
He took to Facebook with his idea to give the house a new coat of paint. A local business donated paint, and others donated food and iced tea. A whole crowd of volunteers came to work on the house. The project went so well, they went on to build a new porch, and are looking at the roof next! (Check out the before and after pictures!)
Josh explained why he chose to do something instead of just overhearing or getting mad.
"Yeah, it was a random act of kindness, but to me it's more about respect," Cyganik said. "I was raised to respect the people who came before you, to help others out who don't have much. Leonard can now sit on his front porch for the rest of his years while feeling good about his home."

"I'm not a hero; I just heard something that bothered me," Cyganik said. "Anyone would have done the same thing. Everyone has it in their heart to do things like this."
Josh has found a new friend in Leonard and Dorothy Bullock, the couple who lives in the house.
"They're great people," Cyganik said. "You never know about someone unless you get to know their struggles. It means everything to me that so many people from across the country showed up to help and get to know Leonard and Dorothy."
I hope those thoughtless teenagers walked by that painting party and learned a good lesson!
Read more on the Patheos Faith and Family Channel, fan me on Facebook, follow me on Instagram and follow this blog on Twitter!