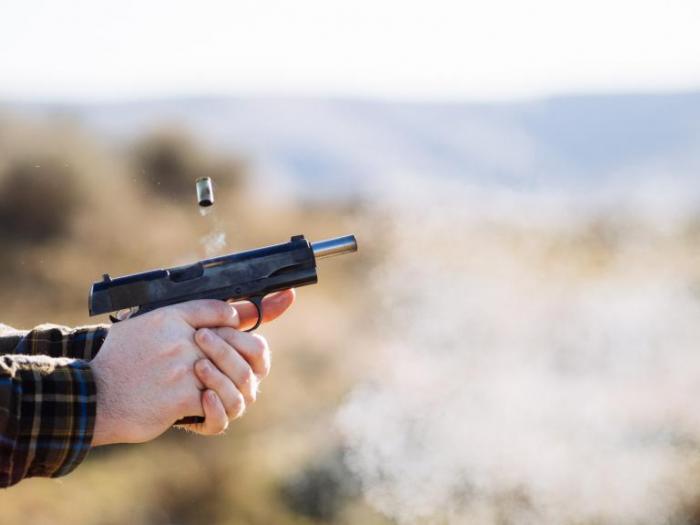 Well, this is a great development.  Ever since the Parkland shooting, the student survivors have understandably been upset and agitated. Some of them are conservatives who have been trying to make sure this never happens again. Some are liberals who are fighting for gun control and against the 2nd amendment.
You don't have to spend much time figuring out which group the media prefers to elevate.  Five of the liberal students were featured recently on Time magazine, advocating against people's Constitutional right to bear arms, and sit ins and walk outs have been happening all over this nation.
However, there's hope for America's youth, not that the main stream media would let you know about it. Fox News reports that pro-gun, pro-Second Amendment students recently held a walk out of their own:
"I'm pro-Second Amendment," Rockledge junior and protest organizer Anna Delaney told the station. "I wouldn't mind deeper background checks, of course, but the Second Amendment will not be infringed upon."

Many Rockledge students walked out of class March 14 as part of the National School Walkout that was held in support of the Parkland school shooting victims and to protest gun violence and call for new gun control measures. They stood on the football field and formed a huge heart.

About 75 students participated in Friday's walkout at Rockledge, Florida Today reported. The protest lasted 20 minutes.
You can be sure that these students also were fans of our current President, Donald Trump.  Some wore Make America Great Again tees, others had on shirts that said "guns don't kill people, people kill people."  I bet that rankled some liberals.
"We were built on certain rights and that was one of the original rights, that we should have the right to bear arms," sophomore Chloe Deaton told the group. She helped Delaney organize the walkout.

Zachary Schneider, a junior, was quoted by the paper as saying, "It's all over the news right now that all students hate guns. I wanted to show that not all students feel that way."

Rockledge principal Vickie Hickey said the school treated the Second Amendment walkout exactly like it treated the walkout that took place two weeks ago, the paper reported.

She said both events were completely student-driven.
That's the best thing about it!  I love it that kids are getting out there and letting their voices be heard — on both sides.
Image Credit: Kyle Geib on Flickr