***SATIRE***
In the wake of an unexpectedly difficult year, the Vatican has added a new holy day of obligation to the liturgical calendar. With nations undergoing precautionary measures to offset the effects of the COVID-19 pandemic, the Catholic Church now considers December 23 (popularly known as 'Festivus') to be an important day conducive to the season of Advent leading up to Christmas Day.
For those unfamiliar with the background of this day, the term 'Festivus' was popularized by Frank Costanza on the 90's television sitcom Seinfeld. As he retells it,
"Many Christmases ago, I went to buy a doll for my son. I reached for the last one they had, but so did another man. As I rain blows upon him, I realized there had to be another way! The doll was destroyed, but out of that, a new holiday was born! A Festivus for the rest of us!"
During Festivus, there is no tree, but a pole that requires no decoration to avoid the distraction of tinsel. It is typically made of aluminum with a very high strength-to-weight ratio — free of those darned pagan influences and perfect for decorative aesthetics in a modern Novus Ordo parish.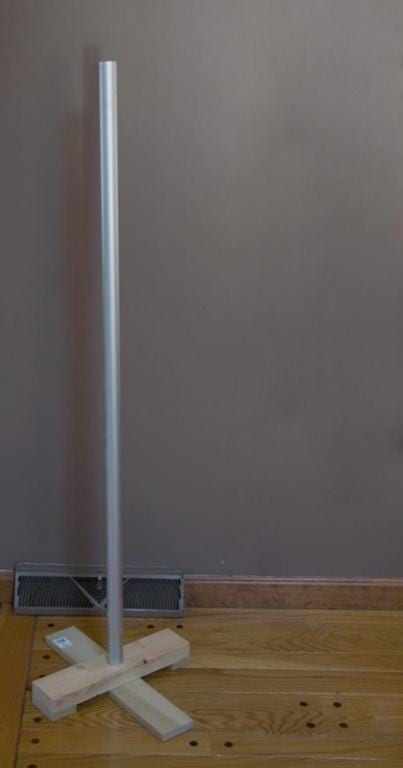 The second Festivus ritual is the airing of grievances, where friends and family typically gather around the dinner table and tell each other all the ways they have disappointed you over the past year. Pope Francis suggested that the airing of grievances is a healthy and necessary practice of being brutally honest with friends and family akin to shedding light unto darkness. For most people nowadays, it's as simple as logging online and airing out your dirty laundry on social media. That'll definitely spice up those socially-distant Christmas dinner conversations via Facetime.
Shortly after the Festivus declaration, Church Militant reporter Michael Voris was quick to weigh in on the recent development during The Vortex. He exclaimed, "I got a lot of problems with you people and you're all gonna hear about it!"
A commenter on Twitter adds, "Festivus on #CatholicTwitter is no different than any other day I spend arguing with strangers over vaccines and how much of a better person I am than our commie Pope because I attend a TLM! I guess the difference is this time I don't have this looming feeling of needing to go to confession."
In addition to the aluminum pole and the airing of grievances, another Festivus ritual is the feats of strength. How it works is until an opponent is pinned down, Festivus is not over. But in light of social distancing, Catholics will have to demonstrate their feats of strength in their ability to argue theology and politics on social media. Until someone gets blocked, Festivus ain't over.
So far, the reigning champion of the Festivus feats of online strength is Dr. Taylor Marshall, whose lightning-fast reflexes at hitting the block button have been unparalleled.
A Festivus for the rest of us!