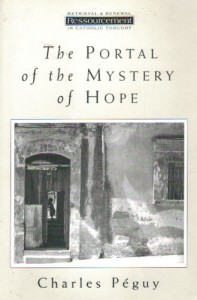 It's finally time to write a post here at Patheos. I've kept busy the past week figuring out how to transition into the new blog and life after finishing up my PhD. I've been accompanied through this time of transition and anxiety by two books.
First, there's Michael Gubser's book on phenomenology: The Far Reaches. Gubser argues that phenomenology is not an abstract academy pursuit, not some isolated idealism, but rather a philosophy that always engages with the world. According to him, phenomenology is also hospitable to Catholicism, because it puts high emphasis upon sacrificing oneself to values within hierarchically ordered communities.
Gubser's book is a great read because the author, like any postmodern, does not seem entirely comfortable with the orientation of phenomenological thinkers (mainly Husserl, Stein, Scheler, Patocka, Wojtyla, and Tischner) to absolute values and sacrifice. Yet, Gubser cannot help but admire them for their principled stands. To be honest, their difficult battles helped me put my own battle into perspective. This is why in the end The Far Reaches, like the phenomenological writings it so loving describes, is an example of an academic book that speaks to our everyday problems.
I've written about aspects about this remarkable book on my old blog. If you want to learn more about the influence of phenomenology upon Catholicism then peruse these posts: on the Central European and social heart of phenomenology, on the Polish heart of Phenomenology in translation, and finally, on how Husserl, the founder of phenomenology, changed Catholic attitudes toward Judaism.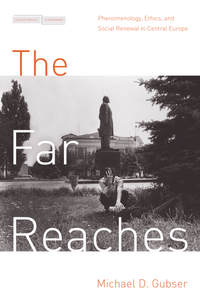 I've also written several times about the present French Catholic flowering of phenomenology here and here. This philosophical boom has put theology at the forefront of philosophical debates in recent years. The development proves that Catholics have not totally moved into the catacombs or succumbed to the "Benedict Option." Catholicism, despite all the temptations, is a public religion, not a private or sectarian escape.
Given my previous interests it only seemed natural to pick up a book about the recent French history of phenomenology after completing Gubser's book.
The Return of Religion in France is a much more jargony book than The Far Reaches. The story it tells is about the collapse of French secular-republican universalism in the 1980's and how it ushered in identity politics. Ironically, thanks to this opening the absolute values of Catholic theological discourse were once again able to gain a foothold in the French academy and in public debates.
The Return of Religion in France gets right down into current French debates, including a chapter on gay marriage. The most interesting aspect of the book is how its author is also ambivalent the Catholic emphasis upon reason and sacrifice against postmodern fracturing and solely personal affirmation. He singles out the encyclical Fides et Ratio (see especially the new translation: Restoring Faith in Reason) as the turning point where Catholicism took ownership of a widely abandoned reason.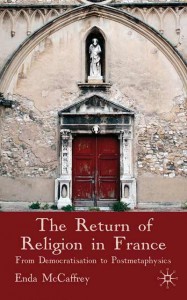 The national scope (so far) of the book on the French return of God makes it a less immediately practical read than Gubser's book, but it nonetheless has its moments of existential clarity. For example, it reminded me that Michel de Certeau, whose The Practice of Everyday Life is a staple in secular graduate curricula in the United States, was a Jesuit priest. As such, most of his writings are oriented theologically. The following passage from one of his explicitly theological essays in the French journal Esprit has been a mantra for me these past few anxiety-ridden days.
"By accepting to not identify ourselves according to what [others] expect from us, and not to identify them according to the satisfaction and assurances that we expect from them, we will discover the sense of *poverty* which is the heart of all communication." –Michel de Certeau, SJ
Luigi Guissani liked to say that the beggar is the protagonist of history. Yet, it seems counter-intuitive to think of poverty as liberating. But if sacrificing our all too small presuppositions built out of the ruins of the past liberates us to communicate with others, then it also opens up new vistas and values for ourselves in the future.
I suppose this is the reason why Charles Peguy had God say the following in The Portal of the Mystery of Hope:
"But Hope, says God, that is what astonishes me. // I, myself, find it astonishing / that my children see what happens and believe things will improve."
If a Polish guy can learn to play baseball, then I suppose everything is possible with God: