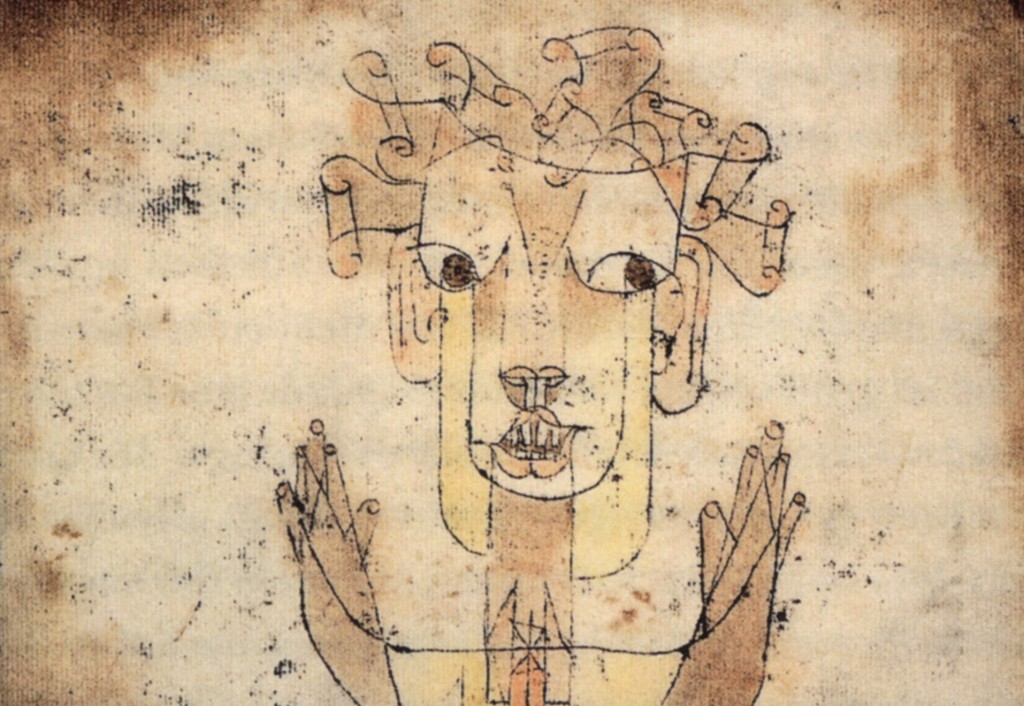 I firmly believe that moving is the process of rearranging old constellations of junk into new constellations of junk.
We recently moved into a new apartment, again.
The euphoria of packing everything up was followed by the letdown of having to unpack it and is now limping into the valley of the shadow of death (or debt, if you want to pry into my finances).
I've found the noonday demon whispering to me, saying, "How will you ever get all of this in order?" Order is the one thing I desire more than anything right now. I want it now, but it's not happening.
I'm stuck with a Sisyphean task of unpacking boxes and moving things into other boxes. I keep desiring and imagining the end of these labors. Sometimes these daydreams sap my energy so much that I sit around and write blogs entries about the situation instead of getting a handle on it.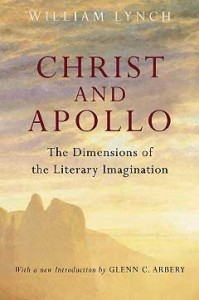 In the midst of all this I've been thinking about William F. Lynch's Christ and Apollo: The Dimensions of the Literary Imagination. Not in the least because I cannot find the book on my shelves. I don't know whether that's because it's hidden somewhere in the wholly new book arrangement, or if the book is actually somewhere in the 26 five-gallon boxes stored in my friend's backyard forty miles from here.
Anyway, the title Christ and Apollo is a distinction between two opposed types. For Lynch Apollo is the image of the perennial human temptation of a Titanism that would like to resolve everything in one fell swoop (as such it is ultimately an image of despair). On the other hand, Christ is the image of hope because he humbly deigns to remain within human limitations (think: kenosis) thereby not succumbing to despair.
I wasn't able to find a searchable online edition of Lynch's book either on Amazon or Google Books. I take this to be a sign that the work of this mid-century Jesuit literary critic (there's a piece about the Catholic imagination's dominance of American criticism during that period waiting to be written) has sadly fallen out of general circulation.
I couldn't find anything in those reliable sources from Lynch's Images of Hope: Imagination as a Healer of the Hopeless either.
I lowered my expectations and found something on one of those omnibus quote depots that looks like it could've come from Images of Hope. I cannot vouch for the authenticity of this quote, however, it is definitely in the spirit of William F. Lynch, SJ:
One of the best safeguards of our hopes, I have suggested, is to be able to mark off the areas of hopelessness and to acknowledge them, to face them directly, not with despair but with the creative intent of keeping them from polluting all the areas of possibility.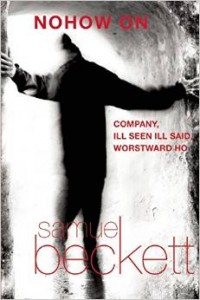 There is a profound sanity in these words. Now I have to go back to unpacking. Before I do that the words of Samuel Beckett's novel Worstward Ho reverberate in my mind with a strange kind of hope, but a human hope, inseminated with possibility nonetheless:
All of old. Nothing else ever. Ever tried. Ever failed. No matter. Try again. Fail again. Fail better.
Beckett is frequently understood as a mad prophet of despair, but there is actually a profound theology of human finitude lurking within many of his works.
In the end I think Giles Fraser (author of the great contrarian book Redeeming Nietzsche: On the Piety of Unbelief) is onto something when he says that Christianity, when properly understood, is a religion of losers, a religion, as Dariusz Karlowicz argues, of Holy Saturday as much as Resurrection Sunday. Here's Fraser from an excellent piece he recently penned for The Guardian:
Nietzsche trolled and corduroyed!

For if the core of the Christian message – death first, then resurrection – is so existentially full-on that nobody can possibly endure it, then a church that successfully proclaims that message is likely to be empty and not full. Which is also why, quite possibly, a successful priest ought to be hated rather than feted. For here, as elsewhere in the Christian story, success and failure are inverted. The first will be last and the last first. The rich are cast down and the poor are exulted. The true king is crowned with mockery and thorns not with gold and ermine.
People have and continue to endure it: It's called everyday life. That's merely Christian realism and acknowledgment of the limitations of incarnate life.
To top it all off, I wrote most of this post in a fit of hypoglycemia (Type 1 . . . I didn't ruin myself), i.e., with the juice of life running low, close to running out. I couldn't have done it without it.
===========================================
This song takes on a new dimension in light of Fraser's words:
Look here for more on the Catholic imagination, my favorite literary works, and Nietzsche.