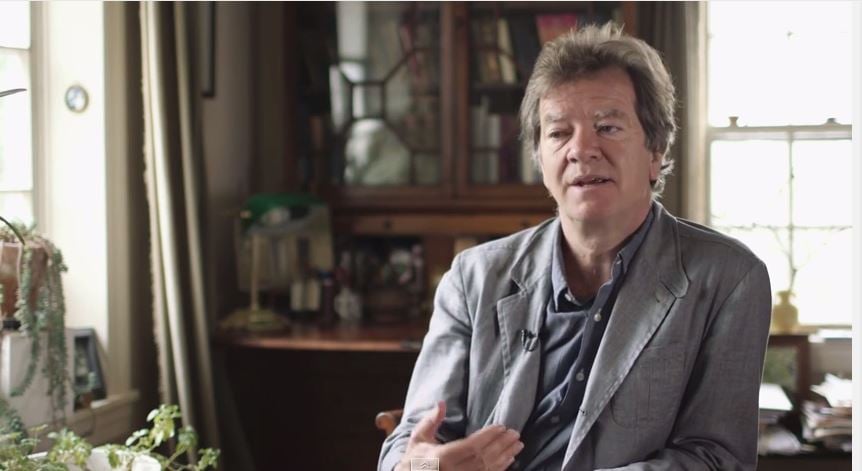 Richard Kearney holds the Charles B. Seelig Chair of Philosophy at Boston College and has served as a Visiting Professor at University College Dublin, the University of Paris (Sorbonne), the Australian Catholic University and the University of Nice.
He is the author of over 20 books on European philosophy and literature (among them: Anatheism: Returning to God After God; The God Who May Be: A Hermeneutics of Religion; The Wake of Imagination), and has edited or co-edited 14 more.
He was formerly a member of the Arts Council of Ireland, the Higher Education Authority of Ireland and chairman of the Irish School of Film at University College Dublin.
As a public intellectual in Ireland, he was involved in drafting a number of proposals for a Northern Irish peace agreement.
[taken from his website and slightly modified]
====================================================================================
The video below is a mixed bag for those who like to drink their Catholicism down straight.
It's important to be attentive (hospitable, if you will) to criticisms of the Church from within even if they approach Manichean dualism with clear-cut categories such as hostile vs. hospitable.
The idea, from the video, of educating kids about atheism's criticisms of religion with Marx, Feuerbach, de Beauvior, and Nietzsche is brilliant. There's nothing to fear, and high-schoolers (or younger) are more than capable of digesting complex critiques without succumbing to them mindlessly. Catholicism should take off its kid gloves while dealing with its kids.
They're going to find out anyway. Besides, the critiques aren't as profound as catechists shoving them under the carpet might suggest.
I even have a textbook for such a curriculum: Henri Cardinal de Lubac's The Drama of Atheist Humanism.
Sam Sorich of Glass Darkly Films recently told me this film was inspired by my engagement with the #whyremaincatholic (click for more testimonies) series started on Patheos-Catholic. He would like to collaborate with me on making these films about public intellectuals. This might require some outside funding. Do contact him here if you, or someone you know, can help him out. I really do think this video is an auspicious start.
=============================================================================
For more on the strand of Continental Philosophy Kearney represents see my piece on Praying to a French God and my history of how and why phenomenology became a Catholic philosophy.