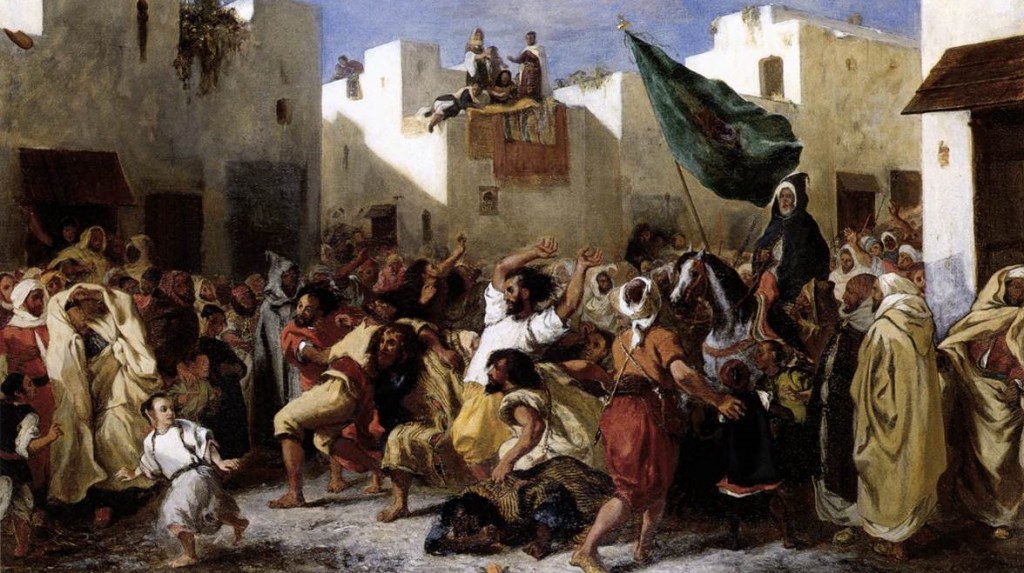 Comboxes are usually places of despair that demonstrate the following dictum: Abandon all hope all ye who enter here! This even happens in comboxes for obituaries. You're always liable to see more than a few "Thank Goodness the bastard finally kicked the bucket" comments. I haven't seen anything like that in the wake of Rene Girard's passing.
Furthermore, I don't think I've ever seen so many "This man changed my life forever, for the better" comments. I'll chalk that up to explanatory and existential power of his insights into how our interpersonal desires shape all the conflicts in our lives.
Girard's philosophy of desire and scapegoating is applicable in a wide range of disciplines and in all areas of life. Rene Girard was an unapologetic consolidator in an age of intellectual divisions of labor in the academy.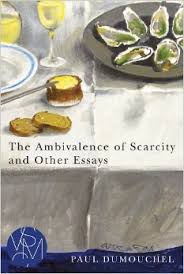 Economics is one of the most important areas of inquiry he helped to revolutionize (See especially: Paul Dumouchel's The Ambivalence of Scarcity). You see hints of his Girard's thinking on the matter even in his earliest work, such as Deceit, Desire, and the Novel,where he says with his usual pithiness:
The distance between Don Quixote and the petty bourgeois victim of advertising is not so great as romanticism would have us believe.
What he means by this is that the ridiculous desires of Quixote do not differ substantially from the stupidities of late modern consumers like ourselves. All who doubt this ought to follow the Kardashians for a while. Then again, the Girardian takeaway from this should be that the Kardashians reveal the stupid consumerism that we all prone too. That's not a pleasant insight.
An even more disturbing line of thinking from the French thinker are his insights into the direct symmetry behind the competition at the heart of our economies and Islamic extremism. Girard goes into this, demonstrating the explanatory power of his theories, in the conclusion of Battling to the End:
Terrorism has raised the level of violence up a notch again. This phenomenon is mimetic and opposes two crusades, two forms of fundamentalism. George W. Bush's"just war" has revived that of Muhammad, which is more powerful because it is essentially religious. However, Islamism is only one symptom of a trend to violence that is much more global. It comes less from the South than from the West itself because it takes the form of a response of the poor to those who are well-off. It is one of the last metastases of the cancer that has torn the Western world apart. Terrorism is the vanguard of a general revenge against the West's wealth. It is a very violent and unpredictable revival of the Conquest, which is all the more terrifying because it has encountered America along the way. The sources of Islamism's strength include the fact that it is a response to the oppression of the Third World as a whole. The reciprocal theologization of war ("Great Satan" versus "the forces of Evil") is a new phase in the escalation to extremes.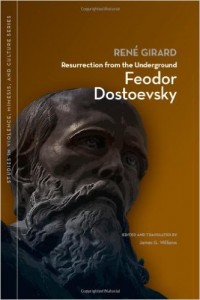 This is something that should make you lose sleep. The proliferation of market competition, which Girard calls contra Montesquieu "war by other means" elsewhere in the book, has consequences. Or, as his favorite novelist, Dostoevsky, said in The Brothers Karamazov, "We are all responsible for all." [There are also surprising similarities between Girard and what Michel Houellebecq says in his novel Submission].
To conclude, here is a video Girardian blogger Erik Buys shared about spirituality with the following commentary on his blog:
René Girard explains how this realization in forgiveness (that people are more like "sinners" than they would acknowledge) is at the core of the conversion experience of Peter, Paul and the other disciples of Jesus. What enables Peter, Paul and others to become "saints" thus precisely and paradoxically is their realization that they are not "saints" (i.e. that they are far from ever being "perfect"). This truly spiritual experience, which enables people to face reality, is also the experience that guided René Girard himself throughout his life. René Girard gets to the essence of what a conversion to Christ should be all about in his explanation of the denial of Peter. [I would only add how much what Erik says resembles what Girard said about St. John Paul II].
If you are interested in issues surrounding the current reciprocal rivalry between the West and Islam see: Will We Once Again Enlist Islam Against Western Extremism? and Spreading the Blame: The West's Exporting of Jihad.
Please donate to this blog via the PayPal donation button on its homepage. Bills have depleted our financial resources greatly. It's going to be a while before I get my first paycheck. Things are somewhat desperate right now, but I continue to have faith in your continued generosity.