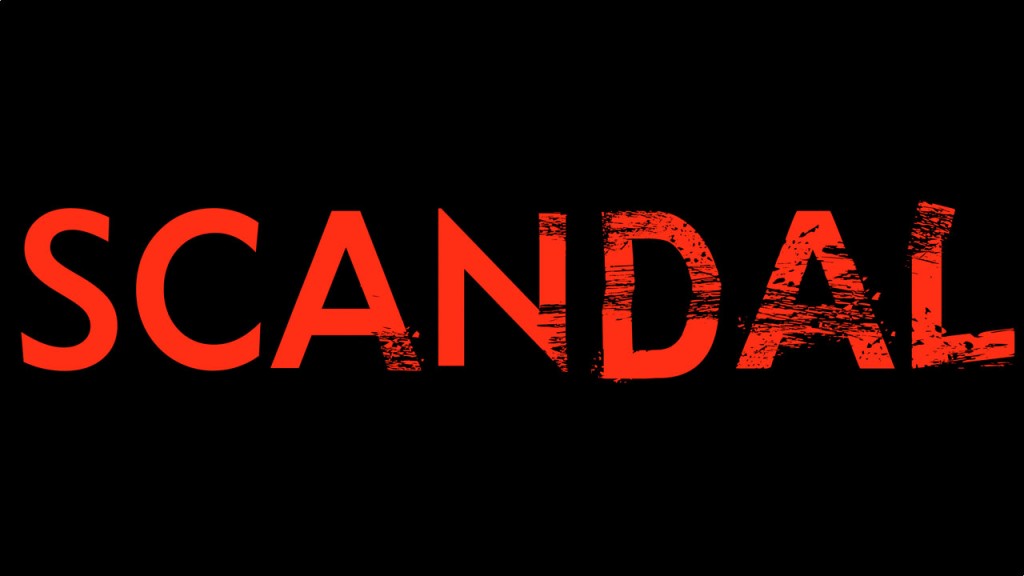 Rod Dreher has been exceedingly kind in his careful readings of Cosmos the in Lost.
My respect for his journalism leaves me disappointed about his reading of the TV show Scandal in light of the Paris attacks. I waited for several days for him to reconsider. It didn't happen. Dreher's reading of Scandal, bearing the title Our Diabolical Culture is more than just a little bit over the top:
Can we continue to speak of a decline when the West never stops consistently declining? Also, perhaps the West wasn't so great an unique in the first place?

On ABC's hit show Scandal last night, the main character, the US president's wife, had an abortion while a gospel version of "Silent Night" played. According to Breitbart, Planned Parenthood released a statement after the program praising the episode.

It's not enough to present a pro-abortion episode of a prime time television show. They have to choreograph it to "Silent Night," a hymn celebrating the birth of the Christ child.

There's no other word for this: diabolical. If this is what America stands for, no wonder other people hate us so much.
He seems to be saying, "I don't support ISIS [there is no other interpretation given the timing of this post and the content surrounding posts], but I understand" in response to a TV show.
Granted, there is no indication he actually watched Scandal. After this unconsidered gut reaction worthy of Spengler's The Decline of the West the likelihood of him watching it is probably pretty low.
There's another person who didn't watch the show, but embodied a much more Christian response, what Alan Jacobs calls a hermeneutics of love.
This person is Patheos-Catholic newcomer Leticia Adams. Granted, she puts her charitable hermeneutic in rougher language than Dreher, but she gives the show a much more sophisticated and personal interpretation:
There are specifically Christian habits of reading. Alan Jacobs picked his up from Cosmos favorite W.H. Auden.

People losing their shit for a TV show portraying things that happen in real life is so ridiculous to me. First of all, if people knew anything about Shonda Rhimes' shows they would know that when a character on Grey's had her abortion, her marriage fell apart because of it. But a lot of people like to write blog after blog about shows they know nothing about and a writer they know nothing about.

Abortion happens in real life, Planned Parenthood has support from people in real life. A person with a real life is writing these shows. And Shonda Rhimes was raised Catholic so all this crazy only confirms what she believes about the faith she grew up in. Honestly people, this is why people don't want anything up to with Catholicism because we flip the eff out over things that don't need to be flipped out about and sometimes without knowing all the facts. We hear the rally cry and BAM! We are chiming in.
Read the rest of her piece here. It really hits hard in a lot of the right ways.
What I like best about her perspective is that she bucks the trend of Catholics (and other Christians) pretending they have nothing to be saved from in their lives.
I like Leticia's theologically-sophisticated interpretation of Scandal better.
I think I'll watch the show now. Even if the show was meant to give offense (it's called Scandal . . . ) there's no reason why I should give its producers the pleasure of watching a stereotypical Christian-losing-it reaction.
I'll read it against the grain: Gritty but charitable.
https://www.youtube.com/watch?v=vnd7OxpRxN8
You might also want to read my interview with abortion expert Charles Camosy entitled, The Anti-Abortion Supermajority: Beyond the Abortion Wars.