This blog series spotlights 50 NT scholars and their research. The goal of this series is to introduce readers to a wider circle of scholarship than they have encountered before. The majority of people on this list are early or mid-career NT scholars who are doing great research and writing.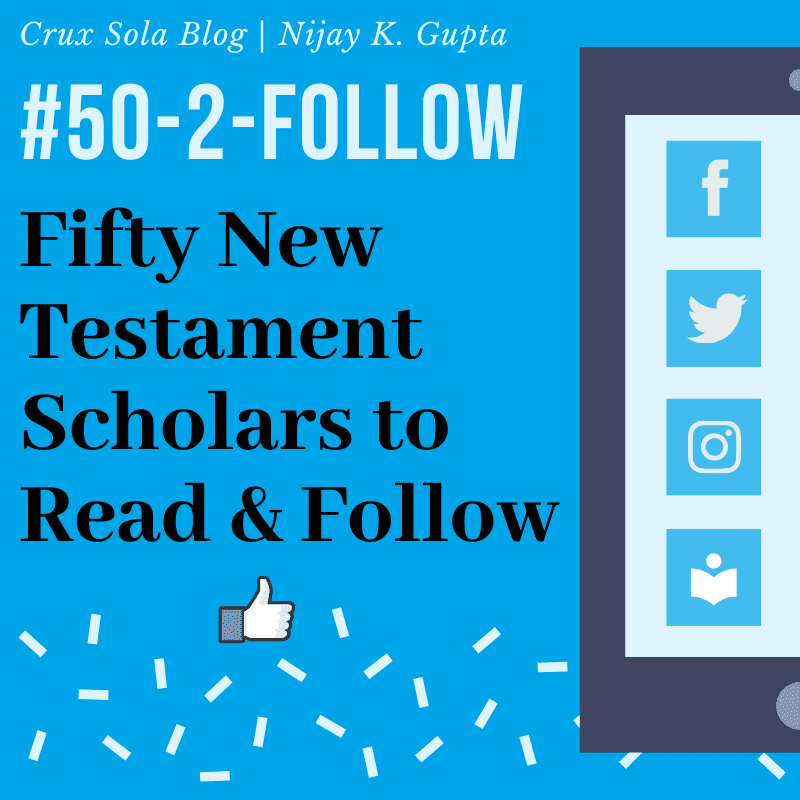 Introducing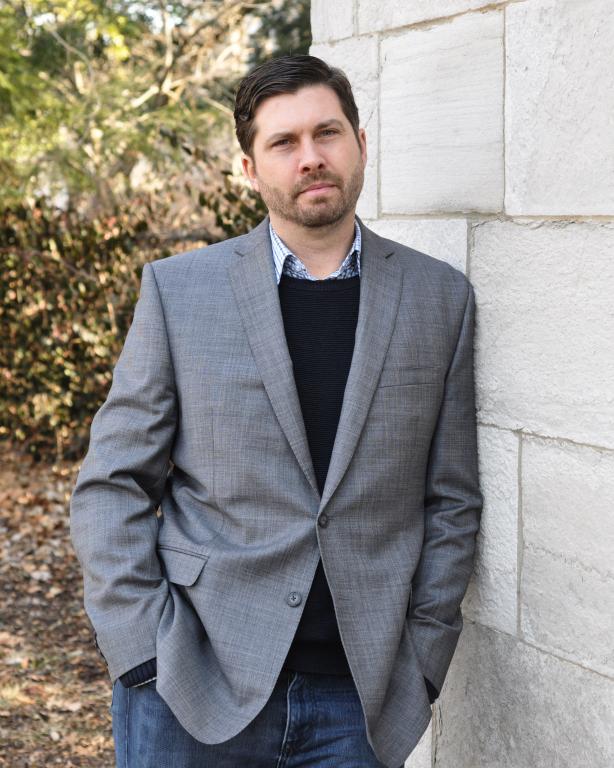 Explain why you love teaching and/or writing, and why it brings you vocational satisfaction.
I find deep joy in learning new things, whether about the Bible or about the ancient world in general. That sense of discovery and newness is absolutely intoxicating to me. And I love sharing that sense of wonder and excitement with my students.
---
What is one "big idea," emphasis, or theme in your scholarship that you hope impacts the way students and scholars read and understand the NT? 
The earliest Christ followers did not reject the Jewish law, but were wrestling over how to keep it within the context of the apocalyptic arrival of Israel's messiah. In other words, one does not need to depict Judaism negatively in order to understand what early Christ followers thought and did. Consequently, one does not need to be (and should not be!) anti-Jewish in order to be Christian.
---
Who is your academic hero and why? 
Yikes, this is almost impossible to answer. Apart from previous teachers and supervisors, I would name E. P. Sanders, who revolutionized the study of Paul, by seeking to charitably read early Jewish texts. Sanders immersed himself in primary sources in order to help himself break through systems that had long dictated how scholars read the New Testament.
---
Name 3 NT or Biblical Studies academic books that were formative for you as a student.
Having just spoken of E. P. Sanders, I have to name
Paul and Palestinian Judaism: A Comparison of Patterns of Religion
, which came out the year I was born. This book, more than any other, pushed me in the direction of biblical studies. A second book that informed much of how I approach the study of Jesus is
Geza Vermes, Jesus the Jew: A Historian's Reading of the Gospels
. Vermes was a Jewish scholar who sought to contextualize Jesus in the world of first-century Judaism. Finally, the work of Paula Fredriksen has helped me immensely in rethinking so many assumptions I as a modern person bring to ancient texts. Her historical sensibilities are refreshing and paradigm shifting. She does a remarkable job of saying brilliant and insightful things in accessible and memorable ways. See, for instance, her
Paul: The Pagans' Apostle.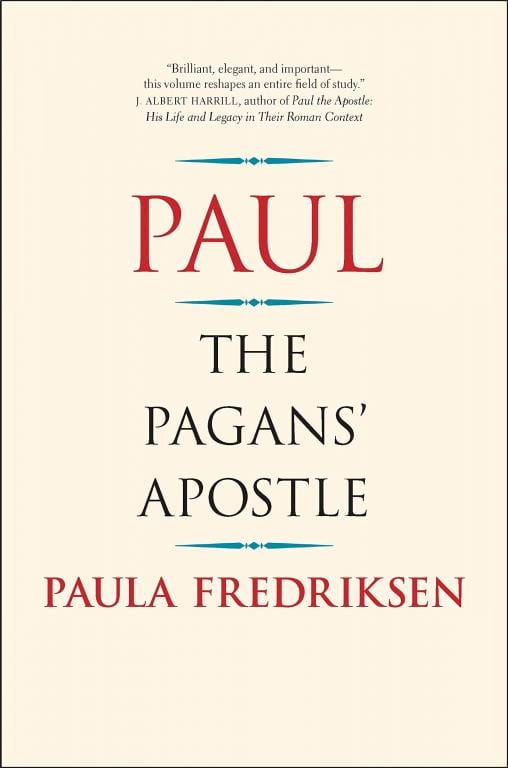 ---
Read Thiessen's Books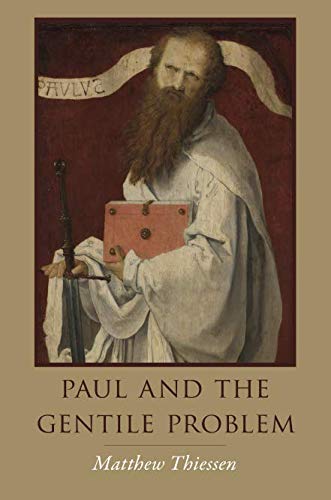 Paul and the Gentile Problem. New York: Oxford University Press, 2016.
---
Read Thiessen's Work Online
---
If you ran into me at SBL, and you didn't want to talk about New Testament studies, what would you want to talk about?
Apart from biblical studies, I love camping, hiking, biking, and drinking beer. But I don't talk much about camping, hiking, or drinking, so I'm guessing the conversation would be primarily about beer…
---
What is a research/writing project you are working on right now that you are excited about?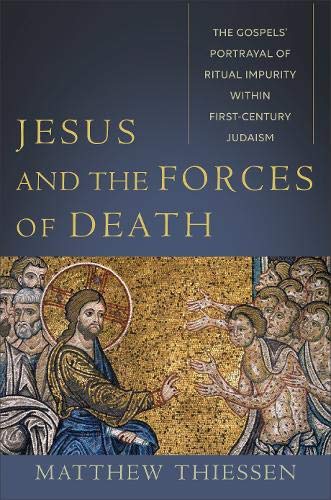 ---
Follow Thiessen on Twitter