Period Prayers can help women of faith find their voice when dealing with the bodily processes that are both the source of life and the cause of embarrassment, shame, and pain.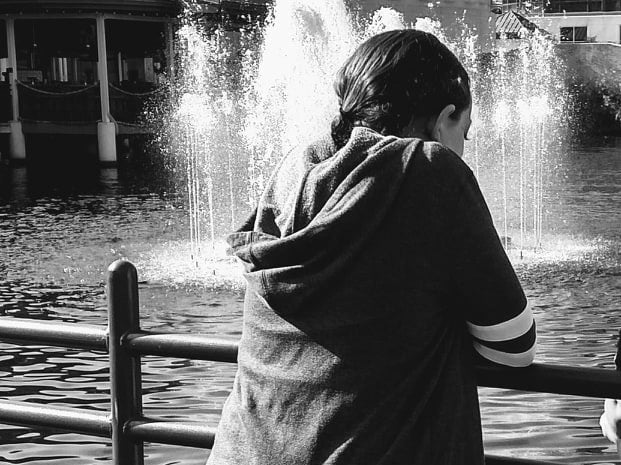 Introduction: 
Holly Jo Engle is a pastor in Arkansas who is working on a memoir about her experience with endometriosis, cervical cancer, and infertility – all within the context of her faith journey. 
Women in ministry already have layers of challenges that are unique to being clergy-while-female.  How we navigate issues of embodiment, voice, and authority – in addition to both subtle and blatant sexism – is challenging enough. But how do we cope when our own bodies cause us pain, humiliation, and shame by their very processes that are supposed to give life and joy? We find ourselves sharing the frustration and tears of our biblical sisters such as Hannah, Elizabeth, and the woman with "an issue of blood" who approached Jesus for healing. 
Holly Jo's reflection joins that chorus of voices who speak with authenticity, emotion, and deep faith and trust in the God who, according to the biblical story, both fashioned Eve and cursed her body.  And – ultimately – heals her daughters.
Holly Jo's Story
The truth of the matter is: our periods can sometimes SUCK. Pain and bloating. Heavy flows. Lack of energy and tiredness. From the time of our first menstrual cycle, we hear messages that tell us to hide what our bodies go through.  That it's our fault when our bodies don't cooperate.
Raise your hand if you've ever heard one of these statements:
Just take an over-the-counter pain killer and get on with it.
Bleeding through your clothing is SO embarrassing.
That's no excuse. (In response to missing an event or responsibility.)
You're not the ONLY one who deals with this, you know?
Why are you being so overly dramatic?!
The sad part about hearing these statements is they're often associated with shame. We've been conditioned to believe that talking about our periods is shameful and embarrasses others. We've been made to believe this is a silent journey that we must take alone.
Period Prayer 1
God of Peace,
You are the Alpha and Omega, carrying on throughout this world from the beginning of time. The pains in my uterus – the heavy flow – have taken over my understanding. Remind me that you're stronger than the pain, more important than the blood, and ever loving to all your children, including me. In the precious name of Jesus. Amen.
Growing up within a conservative denomination of the Christian church, the message I heard is that our female problems are "our cross to bear." No matter the age, dealing with menstruation and the impacts on our bodies can be an isolating event. Why is there so much shame? Why does a natural part of life become something with which to humiliate us?
Period Prayer 2
Giver of Peace,
The peace you give passes all understanding. As I find myself filled with anxiety and unrest, remind me of your goodness and fortitude to meet the days ahead. I need you, O God. In Jesus' name I pray. Amen!
From the time I started my first period at the age of 12, it's been a bumpy ride.
My body didn't follow the plan we were shown in the 4th grade video in elementary school. The video told me it was going to be an "awesome pathway into womanhood." The video told me it was only going to last 4-5 days. The video told me I could swim, bike, run, and play basketball all while having my period. All the things the video told me were false.
When my period lasted for 80 days, I found it hard to enjoy that "awesome pathway into womanhood." When I bled through three changes of clothes in high school, I wondered where the fanfare and exaltation was. When I went to the nurse and asked for an extra pad, I was shushed because there was a male in the room.
The video promised me that I would feel happy and excited. All I felt was shame. Where was the joy?
Period Prayer 3
Sheltering God,
I am embarrassed. I am ashamed. The bloods of my womb have filled this place, and I cannot escape without those around me seeing my shame. Increase my dignity, move my feet through the crowd of judging eyes. I am thine, O Lord, and you are mine. If God is with me, who can be against me?  Amen.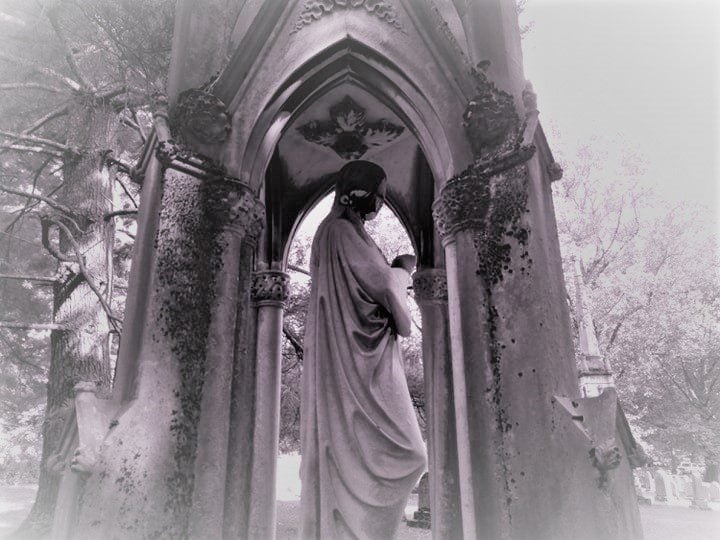 When I hit my mid-teens, my periods suddenly stopped.
That
brought me great happiness! (They didn't mention that in the video!) I went for years not having a period, and the whole time I didn't give it a second thought. The monthly pain was still there, but the embarrassing clothing changes and hiding had stopped. I could swim! I could bike! I could play on the softball team without worrying about wearing white pants!
When I turned 18 and headed off to college, I learned that not having a period for that long indicated something wasn't right. My first Pap smear appointment was made. Thankfully, my mother went with me. I was so nervous. What would happen? What would they do? What would they tell my mother? Shame and unjustified guilt set in.
Period Prayer 4
God of Refuge,
You are the mighty protector, moving the people through the wilderness, never forsaking them. As I debate the choice of calling on a physician, move me in the right direction. Guide my fingers to make the call, even though I know it may result in removal of life-giving organs. Amen.
The doctor was an older man with very bad bedside manner.
Throughout the entire process, he never addressed my fears. He never told me what would happen next; he never spoke to me like I was an adult. To him I was acting like a nervous little girl who should have been ready for all this. I should've already known the pain and humiliation that this would bring. My fears were my own fault.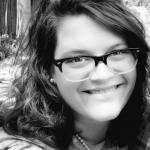 After the exam they diagnosed me with some hormonal issues. I was prescribed a birth control pill and sent on my way.
Within a few months, the periods became horrendous. Bleeding that lasted months was commonplace. Debilitating pain kept me from standing up straight. Anxiety and depression riddled by body.
Period Prayer 5
Almighty God,
As I lay here, feeling the pains within my body, I struggle to move. Be my strength that I might listen to my body and take the necessary steps to find rest. I listen in the stillness of night. Amen.
At the next gynecologist exam, the pap smear came back "dirty." I was told cervical cancer had started to form . . .
Period Prayer 6
Dear God,
I cry out in pain! Remove this pain, sweet Jesus, and allow me to move through life unhindered. I need you now! Amen!
---
Want to hear more about Holly Jo's journey?  She has just launched her own blog site:  https://pastorhollyjo.blogspot.com/. Check it out!
---
"EcoPreacher" Leah D. Schade is the Assistant Professor of Preaching and Worship at Lexington Theological Seminary in Kentucky and author of the book Creation-Crisis Preaching: Ecology, Theology, and the Pulpit (Chalice Press, 2015).
Twitter: @LeahSchade
Facebook: https://www.facebook.com/LeahDSchade/
Read also:
Inclusive and Expansive Mother's Day Prayers
The Case for Recognizing Mother's Day in Church
Top 10 Things Never to Say to Your Female Pastor
7 Ways Your Church Can Support Your Female Pastor