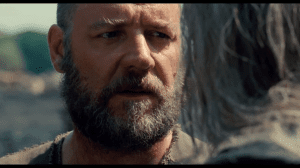 Is someone at Paramount reading this blog? Eight days ago I mentioned that I had discovered a Brazilian trailer for Noah that went online back in November — and today, the studio released what appears to be an English-language version of that very same trailer. They also released a new TV spot today that has some new footage that I haven't seen anywhere else. You can check out both of the new ads, along with the usual screen-capture analysis, below the jump.
As always, following the trailers, I will post just the new shots and transcribe just the new bits of dialogue here. First, here is the "new" international trailer:
The only significant visual difference between this trailer and the Brazilian trailer is the title cards, which are now in English rather than Portuguese, e.g.: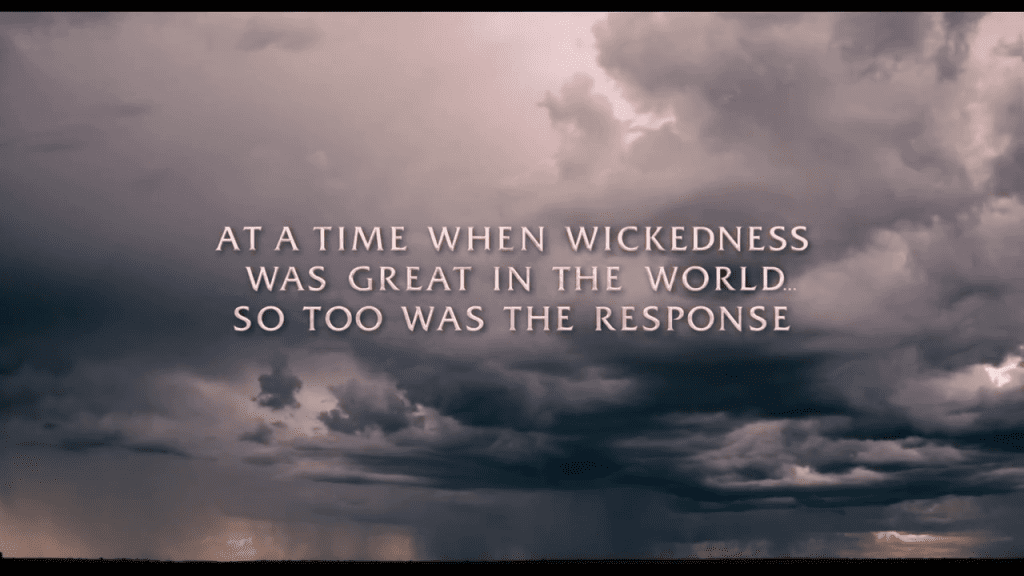 And now, here is the new TV spot, which goes by the name 'Tyrant':
As the title indicates, this TV spot plays up the villainous role that Tubal-Cain plays within the film a little more than the other ads have done.
One of the new shots is this close-up of Tubal-Cain, standing before his troops, as a narrator says: "When tyrants ruled the world…"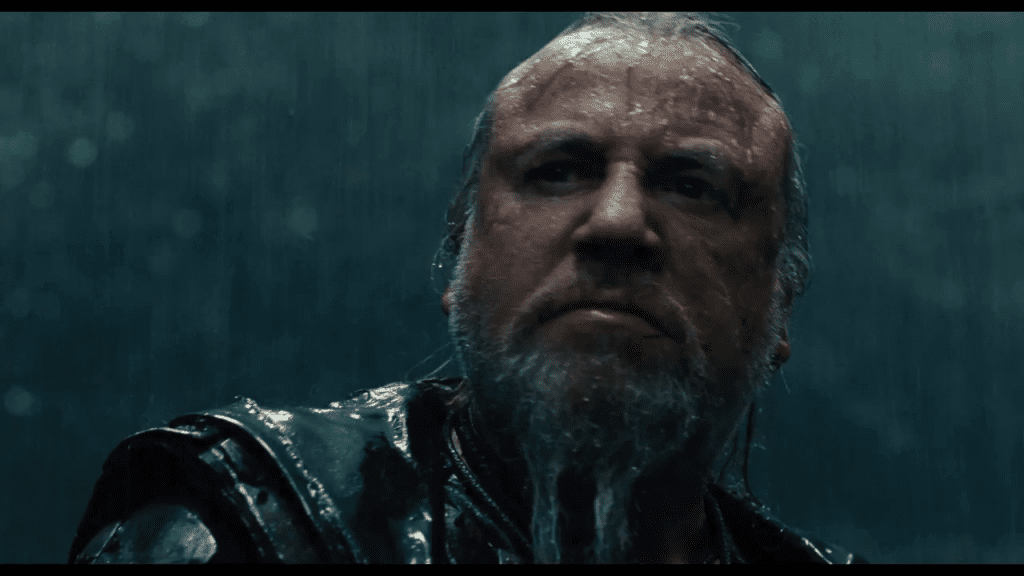 This is followed by a new shot of Tubal-Cain telling Noah, "I am your king. This all belongs to me."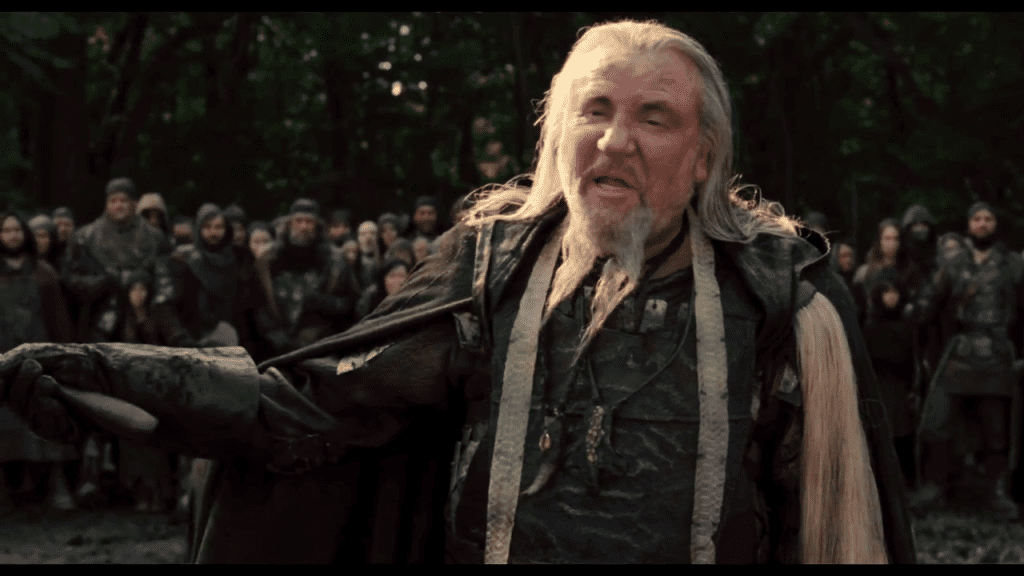 The narrator continues: "…and wickedness ruled the hearts of men…" The shot that accompanies this bit of narration…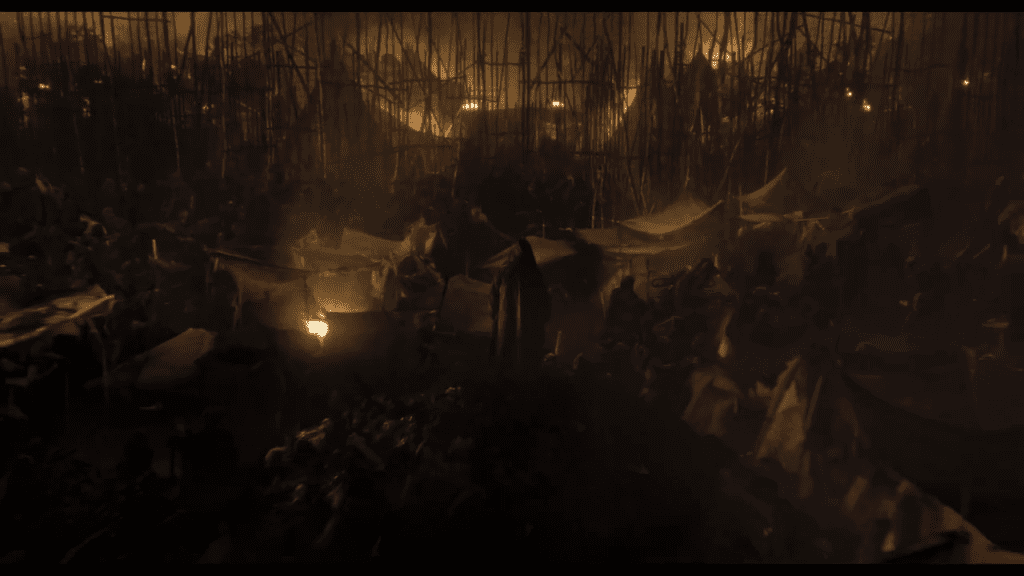 …looks like it is related to this shot from the original international trailer, though the new shot is considerably more orange: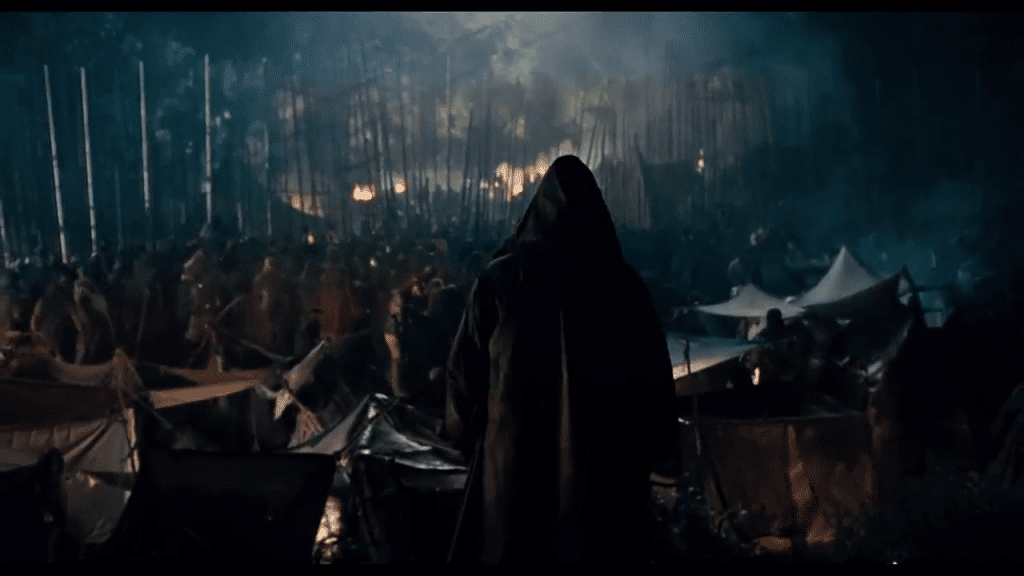 The narrator continues: "…one man fought for something more." This is followed by a shot of Noah telling Naameh, "Our family has a great task."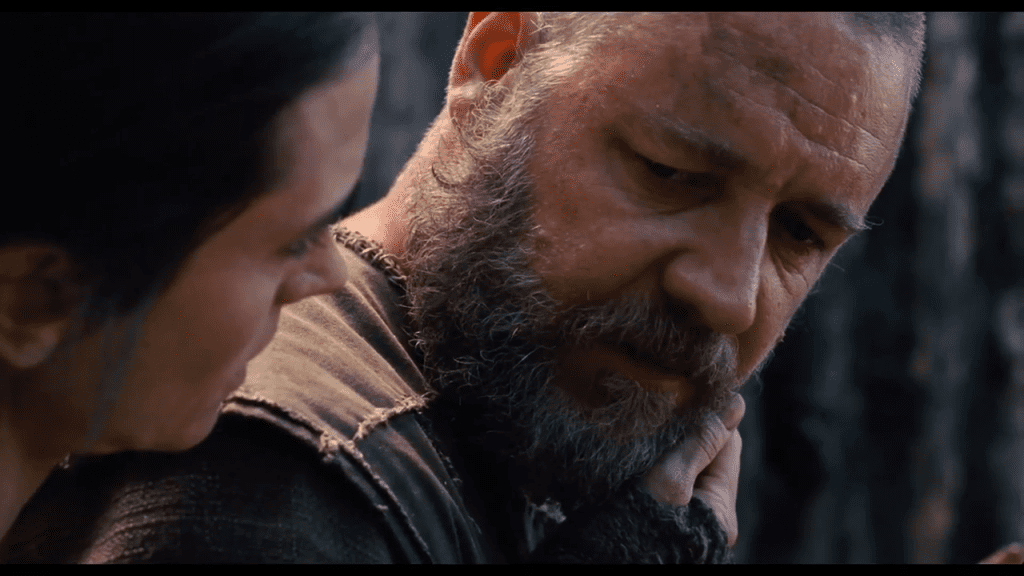 This is followed by a shot of some blacksmithing: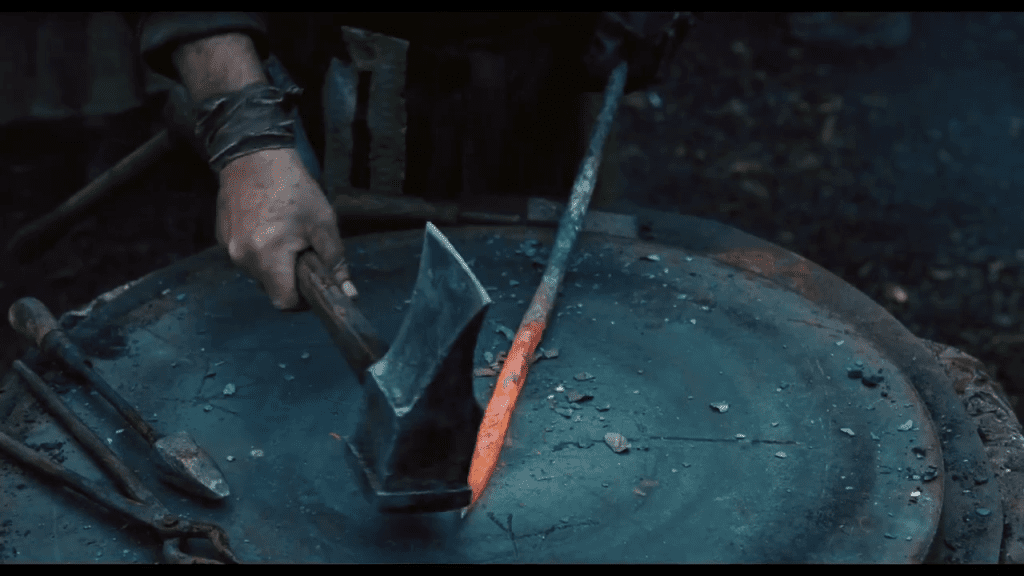 This is then followed by a voice-over of Noah saying, "We need to protect the innocent," which is similar to, but slightly different from, things he has said in the other trailers. And this, in turn, is followed by a sort-of familiar shot of someone planting a flaming sword in the ground…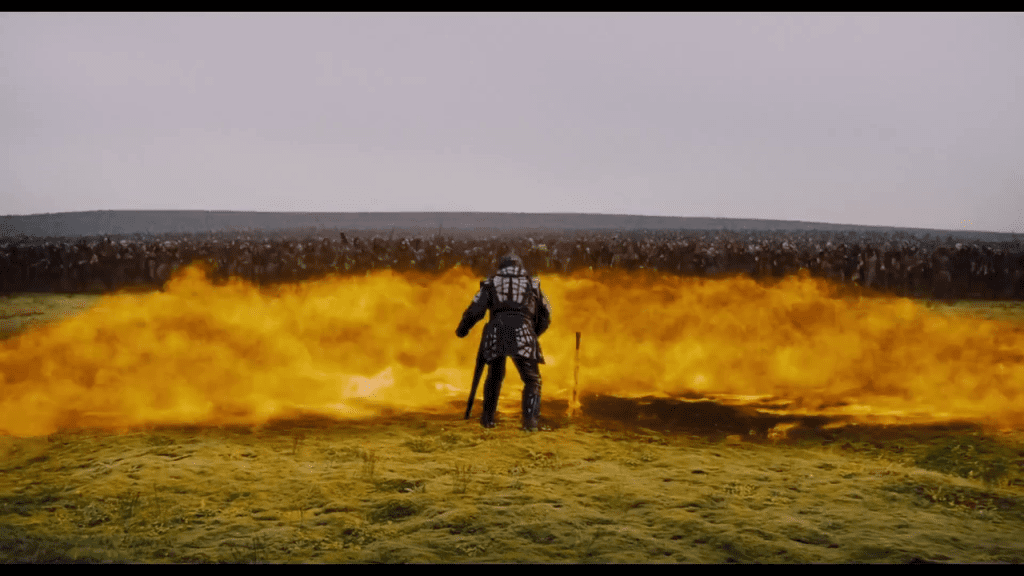 …which features some people in the background who weren't there in the version of this shot that appeared in the original trailers: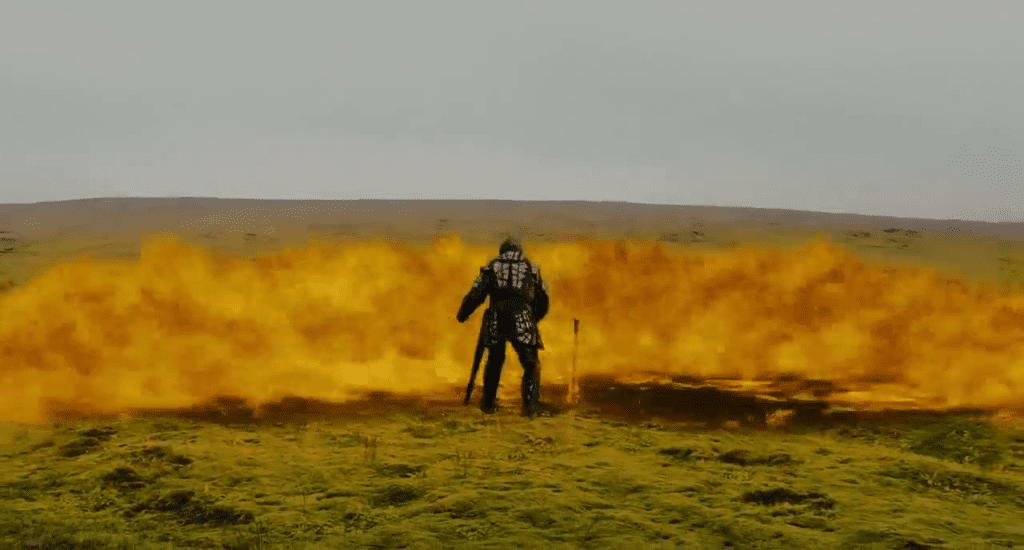 We then get a couple new shots of Noah wrapping a rope around his arm as he prepares to be buffeted by the waves hitting the Ark: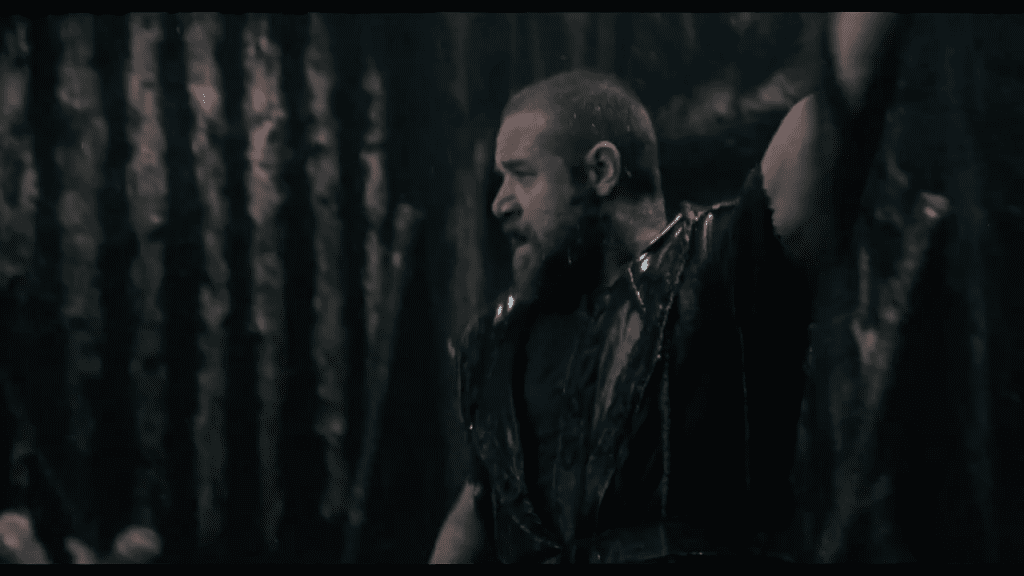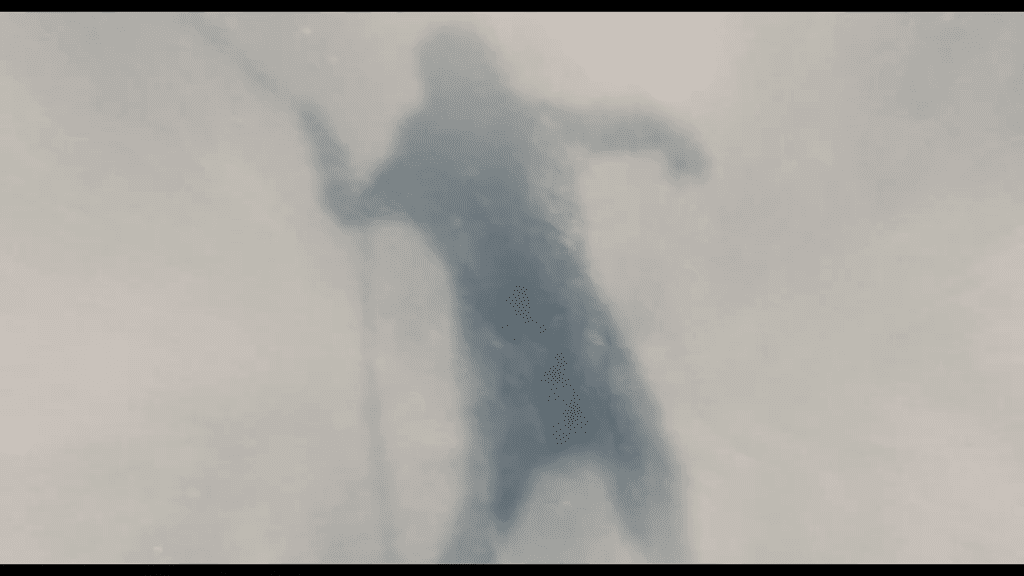 And then, finally, we see Noah tell Tubal-Cain, "Your time is done":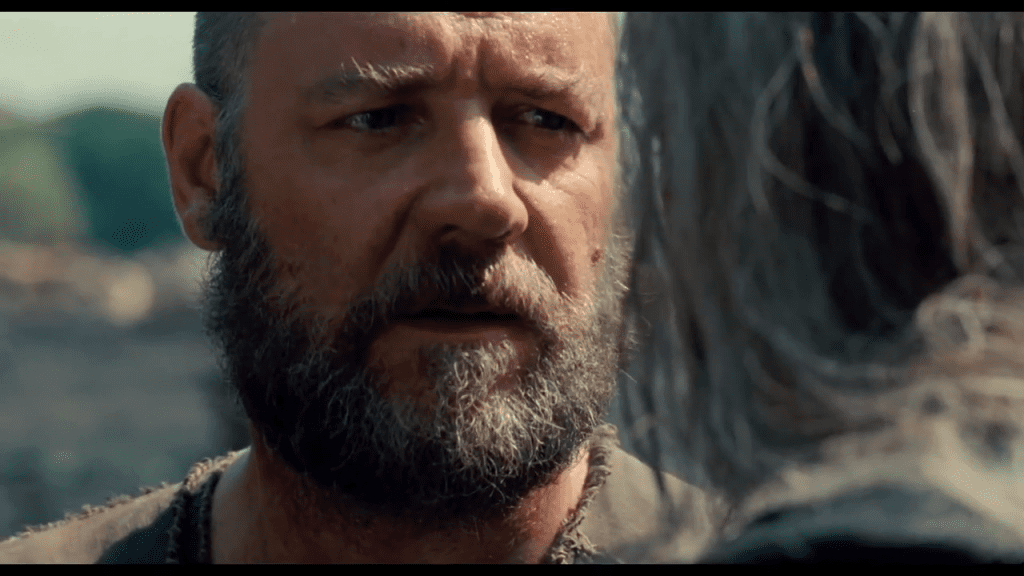 I noticed that at least two other shots seem to be mirror images of shots from the earlier trailers, but basically identical apart from that. Here is one of those shots, with the original version on top and the new version on the bottom: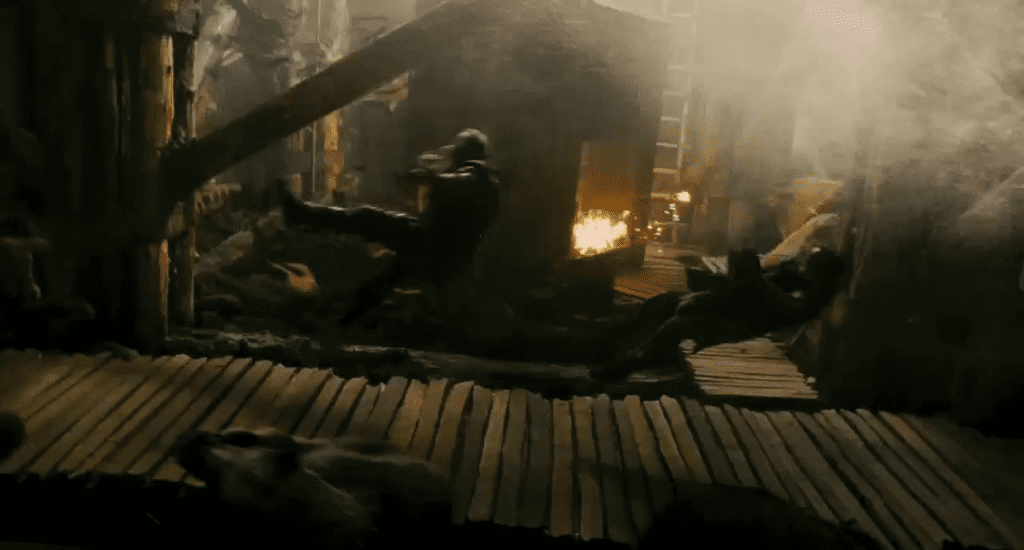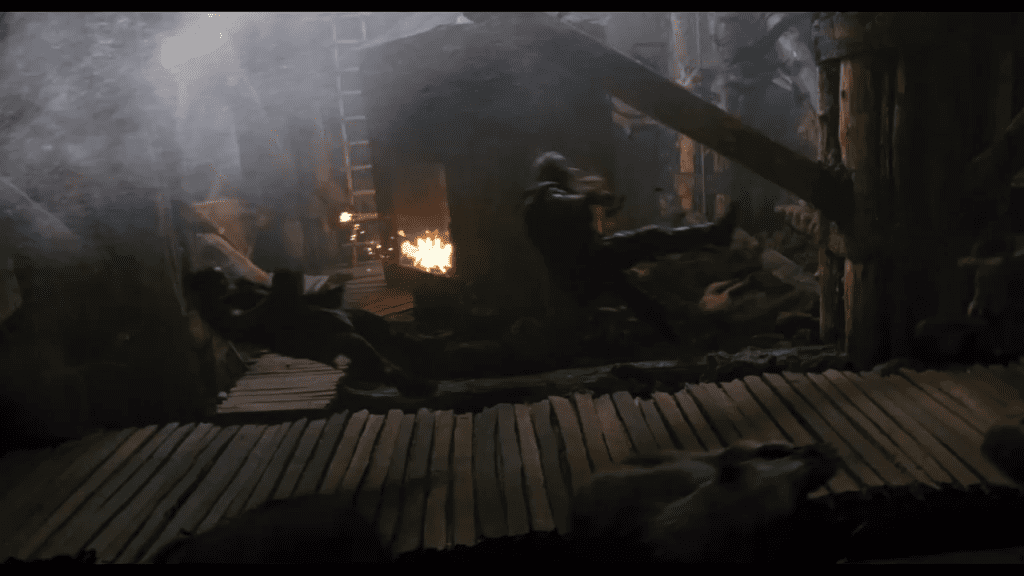 And here is the other shot, which was first seen in the Super Bowl spot: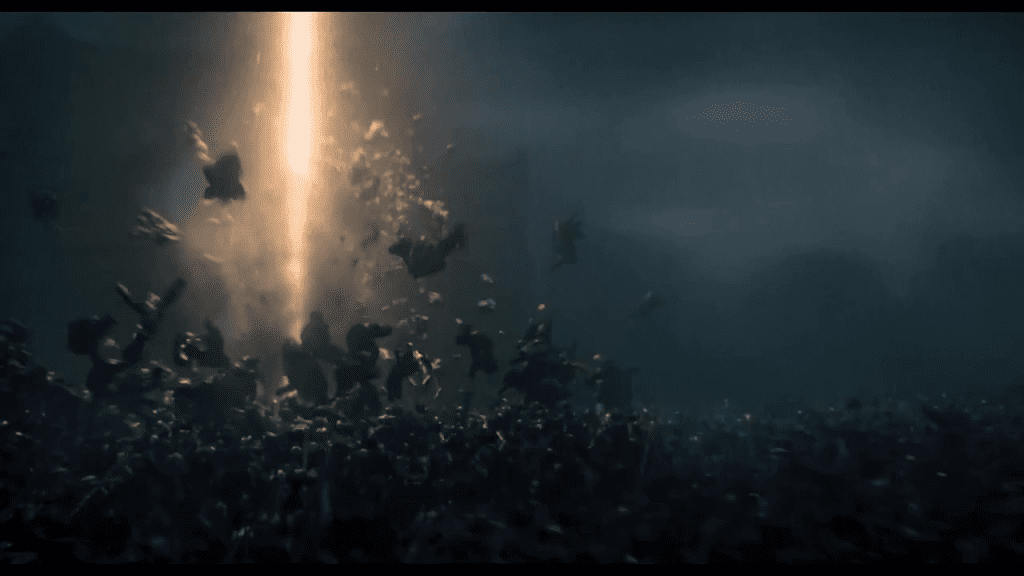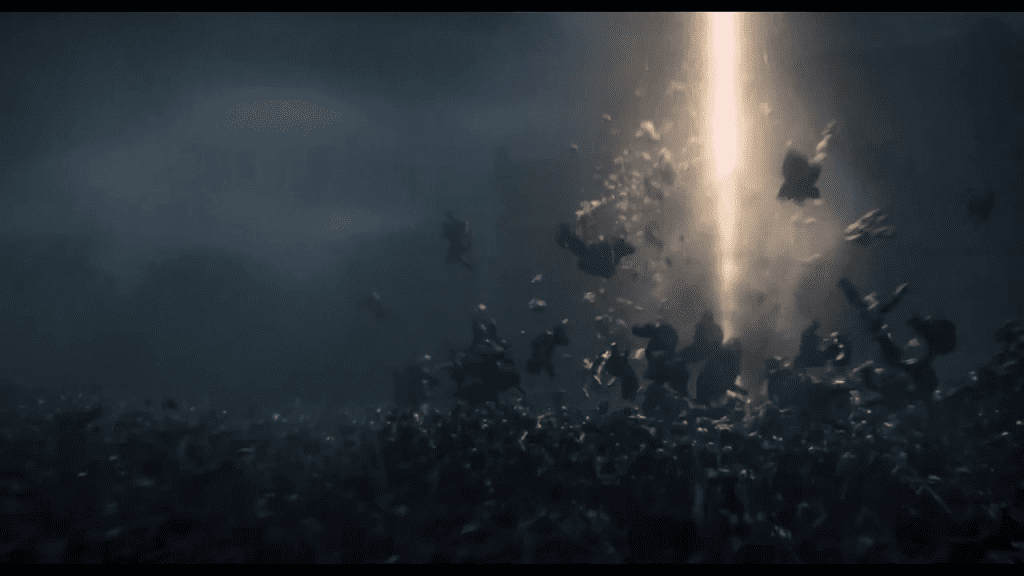 Check out my earlier shot-by-shot trailer analyses here: