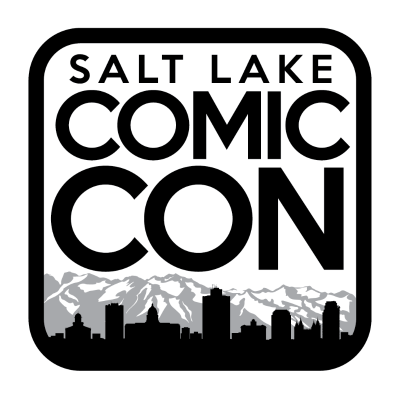 Hey Geeks,
As you know, The Rogue is going to be present at Salt Lake City Comic Con in a variety of ways. We'll outline our coverage more extensively in future posts. Plus, it's rumored that I'll be participating in some panel discussions to promote 3 Gates of the Dead for Open Road Media.
The folks who run the Con had a press conference today to make the following announcements.
First, some really cool new guests…..
-Simon Helberg plays Howard Wolowitz, a nerdy and aspiring "Casanova" in The Big Bang Theory.  In addition to his role as Wolowitz, he is well known for his role as Moist in Joss Whedon's Dr. Horrible's Sing-Along Blog as well as appearances and roles inMADtv, Van Wilder, Old School and Derek & Simon.
–Stephen Amell is best known for his lead role as Oliver Queen on the CW hit series The Arrow, which was CW's most watched 
telecast of any show on any night in three years.  He is also slated to be in the new TV series The Flash as his Arrow character Queen. In addition to his role on The Arrow, Amell has appeared in a number of TV and movie roles including, Private Practice, CSI: Crime Scene Investigation, CSI: Miami, Hung, the Vampire Diaries and the voice of Green Arrow in the video game Injustice: The Gods Among Us.
–
Jon Heder
is best known for his portrayal of Napoleon Dynamite in the cult classic movie
Napoleon Dynamite
.  He's also starred in a number of other movies including 
Blades of Glory
, 
Mama's Boy
, 
Monster House
, 
When in Rome
, 
The Bench Warmers
 and 
School for Scoundrels
. Heder is a graduate of Brigham Young University (BYU).
Plus, for a fuller fan experience, the legendary WETA workshop will be setting up shop with a bunch of new suprises and collectibles for Hobbit Fans.
Dan Farr, Salt Lake Comic Con Founder and Show Producer, said, "We're excited that Weta will be joining us again and are confident fans will be blown away again this year with its new Hobbit collectibles, the Troll statues and more exciting surprises. There's a lot of anticipation for the final installment of The Hobbit trilogy, The Battle of the Five Armies."
Organizers of SLC Comic Con also revealed that tickets are three times higher than the Fan X experience held in the Spring and last year's Con. Last year's SLC Comic Con set the record for the highest attended first time con North American history with over one hundred thousand eager fans. Organizers expect to shatter that number this year.
The best thing is, unlike the Elder Brother con in San Diego, you can still go to the SLC version. Get tickets here.