I'm happy to finally announce my magical new movie project… Pixie Perfect.
---
When pondering their next creative project, there are some novelists, filmmakers, and investors out there who ask: What's an imaginative, fun, highly original, entertaining, USEFUL story?
What's a story that means something and can help people?
Well, I'm a stinker in many categories, but I can honestly say that when I develop a new project, this question is at the forefront. I've also met many other talented people who have the same goals. (These people are out there, folks. They really are. And they/I need your support!)
So, once I recovered from the extreme frazzlement of finishing my flick 95ers and getting it into international distribution, I went deep deep DEEP into development on other projects.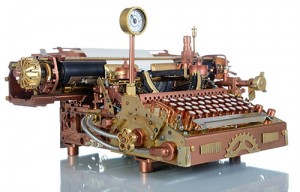 To be exact, FIFTEEN viable projects were developed and outlined… from steampunk to sci-fi western comedy to space opera to a fabulous little tale about a young king in medieval Scotland who finds something very large and surprising buried in the ice one day. I'll definitely pursue some of these projects in the future. And I started writing two novels as well (one of which should be finished by April 2015). There are only a handful of things more fun than cozy-ing up with my Star Trek snuggly and my pink laptop–especially because no funding is necessary!
ANYHOO, lightning struck one night at the kitchen table when my actress wife Ali and I were doing a somewhat silly story development exercise. (Writer's block anyone? Ask me about this and I tell you.)
Pixie Perfect is…
The wizarding world meets It's a Wonderful Life.
It's a family fantasy comedy with a poignant and spiritual heart. Here's the long and somewhat cumbersome logline:
A part-time tooth fairy living in suburbia with her husband and kids struggles with feelings of depression and inadequacy as she tries to live up to the expectations of a perfect pixie life.
Sound familiar to anyone?
There's a plague out there, folks. The pinterest perfect plague? Some of the most wonderful, incredible people we know feel terribly burdened by an impossible standard. More on this later…
So where are we on the project?
The screenplay is hurtling toward completion. We're gathering a group of small private investors–people who are more interested in the story and its impact than the money, imagine that! We're also doing a lot of research–interviewing our target audience as well as working with a team of psychologists. We want to make sure we nail our themes. The feedback we're getting is awesome. We hope to be finished collecting elves and fairy dust to shoot in the Spring/Summer of 2015.
I'm excited for the dash to the end of another rainbow. (Be prepared for many "fairy" references during this process…) Misty Shimmer is our main character, with pixies a'plenty for all members of our audience. Misty's kids, Glimmer and Knightly, have their own adventures. And for her husband Marvel, what do you think is the worst job in the Pixie Kingdom? HINT: It's freezing, they offer unlimited milk and cookies, the commute is awful, and they play annoying music all day long.
Please share the magic. It really does help.