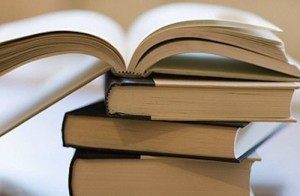 To say I love to read would be an understatement. As a writer, soaking up stories of all kinds is not just a personal pleasure, but also a necessity. But as I've talked about before, it wasn't always easy, and still presents its challenges from time to time. But that's neither here nor there.
These are the books I enjoyed most in 2014. To be perfectly clear, not all of these books were released in 2014, but I read them all for the first time this year. And, well, a good story is timeless and worth sharing about regardless of when it was published.
The Invention of Wings by Sue Monk Kidd (2014)
Sue Monk Kidd, as you might know, is the author of the brilliant novel, The Secret Life of Bees. With The Invention of Wings, Kidd weaves a captivating tale, ferociously taking on the issues of slavery and women's suffrage through the dual eyes of real life civil rights pioneer, Sarah Grimké and fictional slave girl, Hetty "Handful" Grimké. Kidd uses fictional stories with real life historical events as a backdrop, bringing to life the tragic and beautiful intertwined story of a young white girl being given her very own slave at age 11.
Rocks by Joe Perry (2014)
Yes, that Joe Perry. The legendary guitarist from Aerosmith. One of the most refreshing rock star autobiographies I've ever read. If you're looking for sex, drugs, and rock & roll…sure, there's a little of that in there, but not much. At heart, this is really a story about a boy with a learning disorder, who got along great with his parents, who started to question some of the absolutes he'd been hearing preached, who fell in love with the guitar and made himself one of the best to ever perform the instrument. Along the way, Perry discusses his deep, intimate bond with music and nature, the pitfalls of the business, his affectionate and volatile relationship with Aerosmith singer, Steven Tyler, and the difficulties of being a one-woman man in a business permeated with promiscuity. Perry is the third member of his own band to write an autobiography, and it's by far the best (with respect to drummer, Joey Kramer's Hit Hard, which beautifully chronicles, among other things, his battles with depression). Don't even bother reading Tyler's Does the Noise In My Head Bother You? because the answer will be YES, it does! It's little more than a mish-mash of jumbled, garbled, gobbledegook; never before has a man with such a loud mouth said so little.
The Good Luck of Right Now by Matthew Quick (2014)
The Philly area-based author of The Silver Linings Playbook proves, once again, that he's way more than a one-hit wonder. Each chapter is a letter from the main character to Richard Gere. Seriously. As weird as that sounds, this novel is an amazing look at the fragility of the human psyche. How can it not be with dialogue like this?:
"I'm sorry for your loss."
"I'm sorry you had to eat your pet rabbits and were abducted by aliens."
The Perks of Being a Wallflower by Stephen Chbosky (2012)
Another book with chapters divided up into letters written by the main character to someone else. I read this book initially because one of my good friends loved it and wanted to know what I thought. I'm glad I heeded his advice. I became a teenager again while reading this book (which is hard to do when one has a mid-30s aching back and gut). I felt main protagonist Charlie's losses, his confusions, his brutal angers, his deep loves. And while this is a list of books, I can't help but talk about how great the film adaptation was. The actors were spot on in their interpretations of the characters (though Emma Watson's American accent attempt left a little something to be desired), and to boot, the film was written and directed by the author of the novel. In an era when Hollywood adaptations butcher so many great books, it was refreshing to see an artist have complete control over all aspects of his material.
Carrie by Stephen King (1974)
Shame on me for never having read Stephen King's first full novel until now. My only small knock against it is its excessive use of adverbs. I got a little tired of hearing how Carrie and others "dumbly" did something. Even King himself would probably agree. But that's where the criticism ends. Carrie is pure horror genius by a pure horror genius. I was equally gripped by both the psychological and physical terrors interwoven throughout. Plus, it's always a little satisfying to read stories about a bullied kid getting back at his/her tormentors. Even if one of them is her own mother!
The Hot Zone by Richard Preston (1994)
A non-fiction exploration into the terrifying true origins of the Ebola virus. Stemming from Preston's 1992 New Yorker article, "Crisis in the Hot Zone," I'm pretty sure the guy had no clue that this book's sales would skyrocket twenty years later. I was shocked to find out that scary story master, Stephen King called the first chapter of The Hot Zone "one of the most horrifying things I've read in my whole life." In response to the question of a book that scared the pants off her, Suzanne Collins, author of The Hunger Games trilogy (in which kids slaughter other kids!) cited The Hot Zone, saying "I just read it a few weeks ago. Still recovering."
This book is so electrifying that it almost made me sick. On one particular day, as I took the train into work, I felt my body go cold as I read Preston's detailed accounts of what exactly Ebola Zaire (the most deadly strain) does to the human body. The vivid descriptions of the actual liquefaction of internal organs, and the manner in which the body melts down and bleeds out of every orifice finally got to me. Every inch of my body began to feel as though I were actually carrying the self-replicating infection. Mind over matter, I guess. I tried to summon my inner Linda Richman and think of anything else I could (Coffee, New York, daughters, dogs, y'know no big whoop). Literally anything. I became nauseated and sweat oozed from every pore in my body as I tried to keep from throwing up or passing out. After several minutes, my stomach stabilized and my dizziness subsided. A moment later, drenched in sweat and looking like I'd just run a marathon, I looked at the cover of the book. What a damn fine piece of writing to get me to not only engage mentally, but physically too!
Marley & Me by John Grogan (2005)
I'd seen the Owen Wilson/Jennifer Aniston movie so many times, I just had to know if the book was any good. And it was. A beautiful account of life and love with the world's worst dog. But it was so much more than a story about a dog. It was a story about a family. A story about life and all its glorious contradictions: its unpredictability, its stabilities, its joys, its crushing agonies. By the time I reached the last page, I realized that what made this book such a huge hit wasn't just the cute accounts of crazy Marley, but the way the collective story mirrors that of so many American families.
On Writing: A Memoir of the Craft by Stephen King (2000)
Hands down, the best book about writing available today, with perhaps the only exception being The Elements of Style by Strunk & White. But even then I'm not so sure. What King offers in this volume is not just brilliant writing instruction and advice, but an inside look at the life events, circumstances, mistakes, and good fortunes that made him the world-class storyteller he is today. And at the end of the day, no matter what you do for a living, it's never a waste of time to take a few hours and crawl into the mind of a genius.
The Screwtape Letters by C. S. Lewis (1942)
Again, shame on me for taking so long to get around to this one. And yes, another book on this list comprised of chapters made up of letters. But hey, it's in the friggin' title, so we kinda sorta know that going in. In this story, we see a one-sided conversation between a senior demon, Screwtape, and his younger, inexperienced demon nephew, Wormwood. With each of Screwtape's responses, we get a good sense of Wormwood's ongoing struggles and challenges in derailing his assigned human away from faith in Jesus Christ. To quote Taylor Swift, "the stakes are high, the water's rough, but this love is…[non-existent]." After all, we're dealing with demons here. Hateful, spiteful, cruel, merciless fallen angels. And in the process, I realized my own evil heart is not too much better.
Nobody Says Hi Anymore by J. Shepard Trott (2014)
I have the privilege of being friends with this talented author. But believe me, if my friend's book sucked, it would not be on my list. This zombie viru-pocalyptic novella, however, does not suck. As I wrote in my own review of the book, this is a thrilling tale of a society disintegrated into anarchy due to a virus that causes those infected to turn into blood-thirsty, cannibalistic monsters. Set in urban Philadelphia, the story centers on TC, the last of the uninfected in the "All Fucked Era." As days turn into months, and months into years, TC lives, essentially, within his own conscience, a more aggressive beast than the savage creatures that rule the city. The memory of abandoning his new end-of-the-world family haunts him as he forms a plan to rescue a number of "VBs" from their wretched state and save humanity from the brink of extinction. (As the only author on this list not on an active bestseller list, I highly suggest you work toward changing that. You won't be disappointed!)
Alan Atchison is a Contributing Writer to The Rogue. He is a Senior Publications Editor at the Center for the Advanced Study of India (University of Pennsylvania), where he also earned a Masters of Liberal Arts in Creative Writing. He lives in Philadelphia, PA with his wife and two daughters. Follow him on Twitter and Instagram.