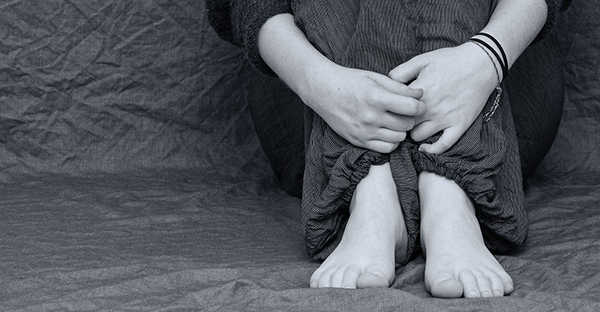 'The Swedenborgian Church' sounds like a made-up name from a Monty Python sketch. Especially when you find out the founder and first followers were mostly Swedish. It turns out, it's a very real cult and it's named for its founder, Emanuel Swedenborg. I often get stories from you that teach me things, but this one took the cake. I didn't know there was a Swedenborgian church before Sarah sent me her extraordinary story. I learned from it, and maybe you will, too:
I was brought up Swedenborgian. My ancestors helped bring the religion to the U.S. from Sweden and establish the main church and school in Bryn Athyn, PA, outside Northeast Philadelphia. Bryn Athyn has been a fairly insular community. I grew up pretty isolated. The girls and women, in particular, didn't socialize outside the community—at least when I was growing up. There's also a lot of inbreeding. There were first-cousin marriages, "double cousins" (where one set of siblings marries another set of siblings), etc. My mother has 60 first cousins on her father's side alone, for example. There is also a church school that everyone but me attended. I was chosen to be the "smart" one and sent to public school for their gifted program. The religious girls' school was threatened with loss of accreditation for not teaching academic subjects. I was taught to disdain most of my public school Jewish, Catholic, and mainstream Christian classmates. I didn't fit in anywhere! I've been so lost! Anything I say here is based on my unique, quasi-outsider childhood experience. Other Swedenborgians love to argue that I'm misrepresenting their religion, but that's irrelevant to my personal experience.

Emanuel Swedenborg was a well-known enlightenment scientist—until he started having psychic experiences. Supernatural beings—God, angels—would talk to him, show him around Heaven, etc., and "chose him" to write about The True Christian religion. Everything in the Bible has an "internal sense," that is, another meaning. You have to be initiated and have the secret code to understand that other meaning. I didn't get it. My family are members of an even more exclusive branch of Swedenborgians, the Lord's New Church. They believe there's an "internal sense" not just to the Bible, but to Swedenborg's writings themselves. Swedenborg wrote in Latin, and for some reason, the translators (including my ancestors) translated it into an artificial Latinate English, which makes it even harder to understand. In this way, they can feel superior to and smarter than everyone else. They make up a ridiculously, unnecessarily complicated puzzle and then congratulate themselves on figuring it out. The Lord's New Church is even snobbier: Our chapel was a medieval-style stone gallery full of 500-year-old leather chairs, rugs, and artwork obtained during the post-WWII rape of Europe. (Wonder how much of it belongs to Jews.) We had lots of professional classical musicians—We sang Jesu Joy of Man's Desiring; never would you hear a "pedestrian," "low class" Christian hymn.

So I grew up feeling completely clueless and that something was very wrong with me. Everyone else seemed to "get it" and I didn't. I'd watch them walk out of church with ecstatic expressions on their faces; I can get that look—by completely turning off my brain and pretending to be high. It's no surprise I ended up a natural linguist and anthropologist. The Bible's syntax and semantics don't make sense in the first place. Religious people say things like "the sky is blue" and then support it with a Bible quote like "thus sayeth the Lord to sacrifice a lamb's head." (I made that up.) Logic and consistency are important to me; I was SO confused! Then you add the "science of correspondences" (I think that when the Bible says "elephant" it means 'understanding,' of what, I'm not sure) to interpret the Bible using Swedenborg's writings; and then you use some other code to get to the next level of secret meaning? The LNC didn't have a children's curriculum. We were expected to do what we were told and not ask questions. I suppose they thought we would learn by osmosis. I never did. One minister would sit us down, formally, open a book by Swedenborg, and have us read and recite out of it. With no context whatsoever. No surprise that we made paper airplanes and otherwise misbehaved. True Swedenborgians are those who prove themselves worthy of God's truth by pursuing it themselves; in my parents' chapel, there's no hand-holding or watering things down. I guess all the other kids got educated in the religious school. I didn't. No one knew or cared how lost I was. Even today, my mother berates me for my religious ignorance. Before I blocked her number a few weeks ago, I pointed out that she was the one who baptized me. If I'm ignorant, it's because SHE failed.

I've spent my whole life (I'm 50) analyzing everything around me to find out its "inner" meaning! The constant analysis never stops, because it's driven by fear of abandonment. Everyone else has a secret that I don't have. Do I have a touch of Asperger's? Why was I suicidal in my 20s? Why do I have mental health diagnoses now? Or is it the religion? I ignored it (Swedenborg) and thought I was over it for most of my adult life, but I think it's responsible for my anxiety now. November 8, 2016 was a breaking point for me—I have stomach pains and pinched nerves now. How to get rid of the stress? Could it be—I have maladaptive coping skills and they go all the way back to childhood—and this crazy religious miasma? Can I dig out the Swedenborgian mind twist and start accepting reality at face value? For this reason, I've been following ex-evangelicals on Twitter. Mandy, First of her Name, Kathryn Brightbill, Garbage Oprah. None of them has heard of Emanuel Swedenborg. Behaviorally, my upbringing was very similar to evangelicals'; mindfuck-wise, it's different. If there are any ex-Swedenborgians out there, please contact me!
Thank you, Sarah. If anyone wants to get in touch with Sarah, let me know at mommy@godlessmom.com and I'll pass your contact info on to her. Did you know about the Swedenborgians? Let me know in the comments.
I've heard from a lot of you who have lost family during the process of shedding your religion. As a lifer atheist, I have such immense trouble wrapping my brain around this concept. How can loving family simply discard each other for differences in opinion? These stories trigger the activist in me; the stand-up-and-fight part of my brain. I imagine what I might say to your family on your behalf. I imagine what reasonable arguments could be made to make them see the error of their ways. It doesn't take long, though, to remember that reason doesn't necessarily work to convince those in the grip of blind faith. And so these stories are so frustrating for me and if they are frustrating for me, they must be even more so for you.  I know you must feel alone sometimes.  I know you do and that's why I keep publishing these stories from you, because 1) I want to understand what it's like for some of my fellow atheists to simply be godless and 2) I want you to know: you are not alone. So, if you want to send me your story, you can email me here. Please note that by doing so, you give me permission to publish it here as part of the series. If you wish to remain anonymous, please say so in your email otherwise, I will use just your first name. To read other stories, click here.
Here is a very frustrating story from Dennis:
I had met a woman in the late 1990's who wanted to reconnect with church, so we went shopping for one. Landed at a religious science church, very small, very warm, less Christian than most. After several years of being the most religious I had ever been, something happened to me while I was driving to my brothers for lunch. Everything changed for me, everything was connected, everyone was connected, I had to pull the car over and get my bearings again.

After a few days and weeks, I realized money had lost its value, my perception of time and space had changed. Infinity and eternity were my normal time and space. Nothing seemed too far and time seemed to all meld together. My pastor could not help me, she thought I was crazy, nothing to see here and if it was it was God's spirit.

I found descriptions of my change from what monks and mystics experience, and when they do they go and hide and meditate and find peace away from people. I read 'Monks and Mystics as Ordinary People' and 'How to Know God' by Chopra and was feeling more settled all the time that it was nothing new or to be afraid of. After I exhausted resources around religious experiences I looked into scientific explanations around neurology and found what I was looking for. Yong used to call it the 'oceanic experience', a physical change in the brain where the seat of thinking moves in the brain.

And then it occurred to me what else have they been lying about, what in their teachings is provable in science and history and what is not. Not much as it turned out. I went through the stages of grief many times, angry at my family who taught me lies, angry at society for believing such nonsense, then I did a deep dive into the history of the bible, religion, and the history of the culture that produced those stories.

I got excited and started sharing it with my family. I thought I could share something I found helpful with them and they would be excited for me. First, they found reasons to have me over to convince me I was wrong. Then their friends wanted to get me alone to pray me out of it. Then a cousin I was very close to growing up said I just wasn't worth the trouble of seeing anymore (I haven't seen her for 10 years), then a nephew that was like a son to me abandoned me out of the blue for 14 years. Recently we spent some time together, then he said when we were together his mind 'went into chaos' and it was too much for him to take. He lives in an evangelical bubble, teaches in a Christian school, all his friends are the same, his best friend is a pastor, his family all believe the same. We decide it wouldn't work, just the hint that he might be wrong about atheists makes him crazy.

It makes me angry to lose family. I still have a few that talk to me on facebook but still send me pro-life links and 'thoughts and prayers' and I try not to be too critical or mean to them. BUT I've never been happier or healthier, never more at peace (I have a big 'atheist' tattooed on my arm). I am an advocate for separation of church and state locally and had a hand in getting prayers stopped at the Phoenix city council meetings here. I can't wait to see what comes next.
I don't blame you for being angry at losing family over your lack of belief in god. I would be angry, too. Thanks for your story, Dennis, and thank you to everyone who sent their story in.
Have you lost family because you're an atheist? Let me know in the comments!
If you want to send me your story, click here. To read other stories in this series, click here.
Image: Creative Commons/Pixabay