WILLS POINT, TX – GFA World (Gospel for Asia) founded by K.P. Yohannan, which inspired numerous charities like GFA World Canada, to assist the poor and deprived worldwide, issued this 1st part of a Special Report update on the extraordinary pressures and hardships of widows intensified by the Coronavirus Pandemic.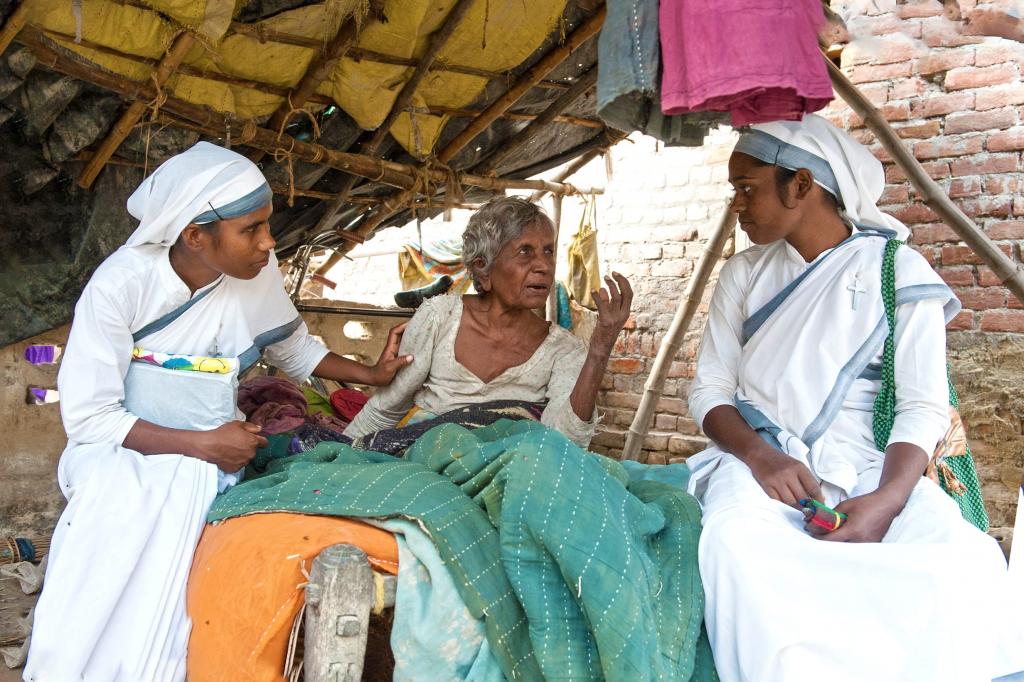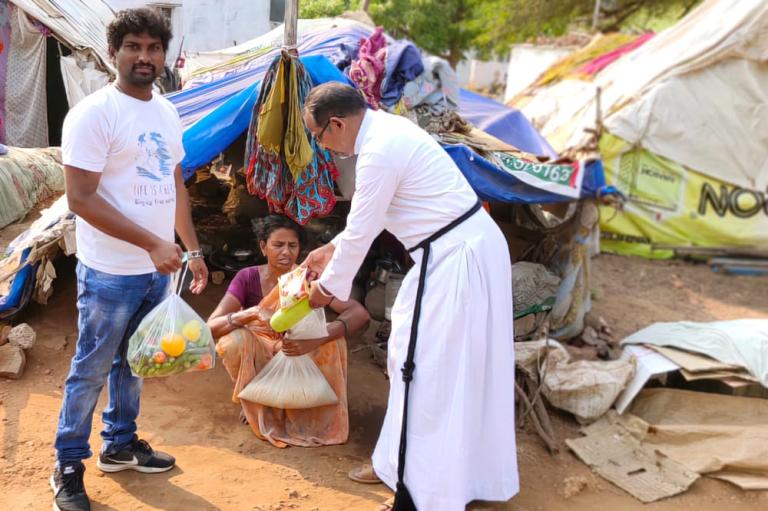 As I conveyed in a previous Special Report, the plight of widows, whether in affluent or developing nations, can be a desperate struggle. In this update, I share how the coronavirus has compounded their hardships even further.
For women worldwide who have lost husbands during the COVID-19 pandemic, grief and pain are an overwhelming experience. But for many of these women, their sorrow has been multiplied to an unbearable level due to isolation, expulsion from family, loss of property rights, and other extraordinary pressures that are often overlooked.
In America, while pandemic fears started to ease as vaccine distribution ramped up in the spring of 2021, for widows who lost spouses during the past two years, the pain is only beginning. Many young widows forged support bonds through Facebook, Zoom or other electronic means even as lockdowns and social distancing practices prevented them from gathering in person. A recent NBC News investigation discovered the following:
Among the newly grieving spouses is Pamela Addison of Waldwick, New Jersey. She became a widow in April 2020 at age 36 after her husband was exposed to the virus while conducting swallow evaluations on speech pathology patients.
"All my friends had their husbands, they were healthy," Addison told a reporter from NBC News. "I knew only me. I thought, 'Oh, my gosh, nobody else is going to understand what I'm going through—and that was a whole other part of my grief."1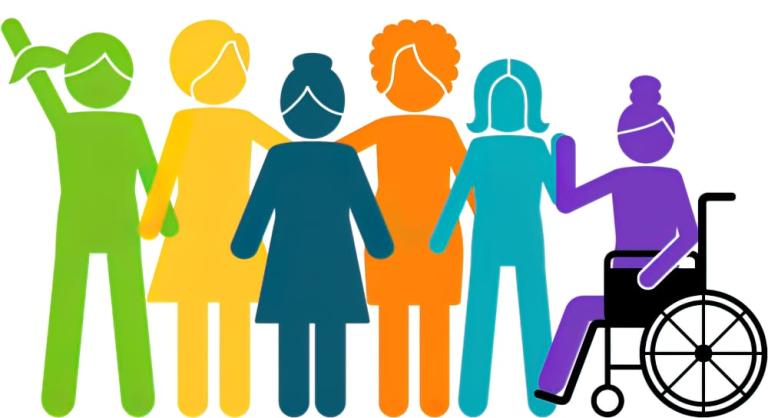 After receiving inspiration from a sympathy card, Addison launched the Facebook support group Young Widows and Widowers of Covid-19. In its first two months, it surpassed 80 members from the U.S. and the United Kingdom.
Another member, Kristina Scorpo, 33, of Paterson, New Jersey, commented: "We didn't plan to be widowed at 36 or 33. We didn't plan to raise our kids without our partners that we saw our lives with and we saw a future with. It was like [people in the group] knew exactly what the other was going to say, because we had been through all the same things, and it's a really great thing that life brought us together."2
Some who have lost spouses find common identity in their ethnic background, like those who are part of Black Women Widows Empowered. It was launched by Sabra Robinson of Charlotte, North Carolina, in 2015 after she lost her husband to cancer in 2012. Last year, the more than 700 members included at least 20 who had lost spouses to COVID-19.
"I feel for all these ladies, black or white," Robinson said. "There's so many COVID widows now, and they don't have to be COVID widows."3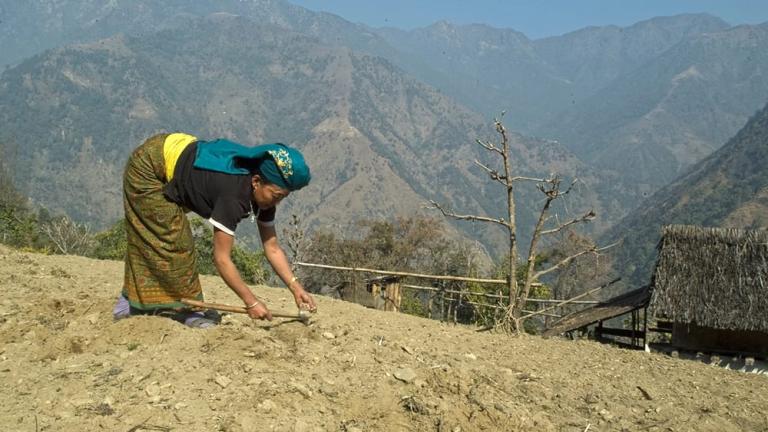 Yet there is strength in their affinity, says member Erika Taylor-Ruffin of Apple Valley, California, who credits the group with "saving her life."
"When you're an African American widow, it's like you still have to be strong," Taylor-Ruffin said. "We can't show weakness. This group allows us to be vulnerable and to show our pain without being judged. [There] is something about being around women who understand your pain."4
While the grief and sorrow of COVID-19 widows is profound in developed countries like the United States, in developing countries of the world, the painful losses widows experience are amplified to an entirely different level.
"COVID-19 is a widow-maker," Karol Boudreaux, chief program officer at the land rights charity Landesa, said in a webinar organized by the Land Portal online platform. "[The virus] exacerbates an already unequal situation for men and women."
Boudreaux referred to a Tanzanian widow who was unable to stop the illegal sale of her property in another city due to limited land rights and COVID-19 travel restrictions as an example of this inequity.
It's been a decade since the United Nations organized International Widows Day, which is observed annually on June 23. The UN says there are 258 million widows worldwide, with a ratio of nearly 1 in 10 living in extreme poverty.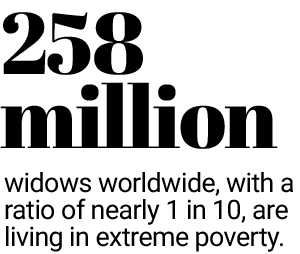 On last year's International Widows Day, UN Secretary-General Antonio Guterres said when countries build back from COVID-19, they must also work to dismantle laws that discriminate against women. He said the isolation and economic hardships brought on by the pandemic can further compromise widows' ability to support themselves and their families and cut them off from social connections during their greatest time of grief.
"The death of a partner at any time can leave many women without rights to inheritance of property," Guterres said. "In times of a pandemic, these losses are often multiplied for widows and accompanied by stigma and discrimination."5
The UN also says that the actual number of widows is likely to grow much higher and expand further as the coronavirus and its related impact on health continues: "The pandemic has just worsened the situation during the past several months with a devastating human loss, and one that is likely leaving tens of thousands of women newly widowed at just the time they are cut off from their usual socio-economic and family supports."6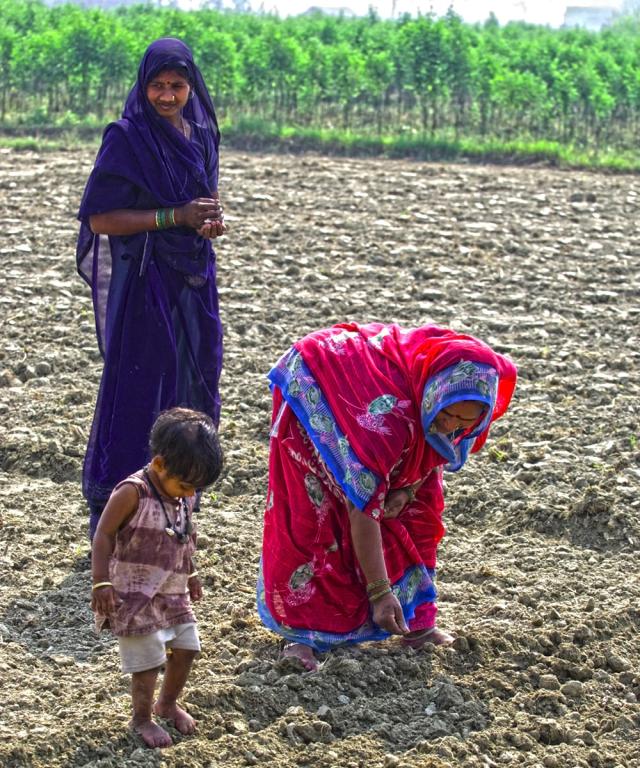 Widows Rights Routinely Violated During Pandemic
---
An article reported from Johannesburg, South Africa, on the same Tanzanian story referenced by Karol Boudreaux—written by Kim Harrisberg for the Thomson Reuters Foundation—said that women often only earn legal or socially recognized rights to land and property through a husband or father. These rights are regularly violated during times of disaster, whether that be a war, the HIV/AIDS crisis or the coronavirus.
She quoted Patricia Chaves, head of the women's rights charity Espaco Feminista, as saying that in Brazil when a man dies, women are approached at the funeral about selling their land.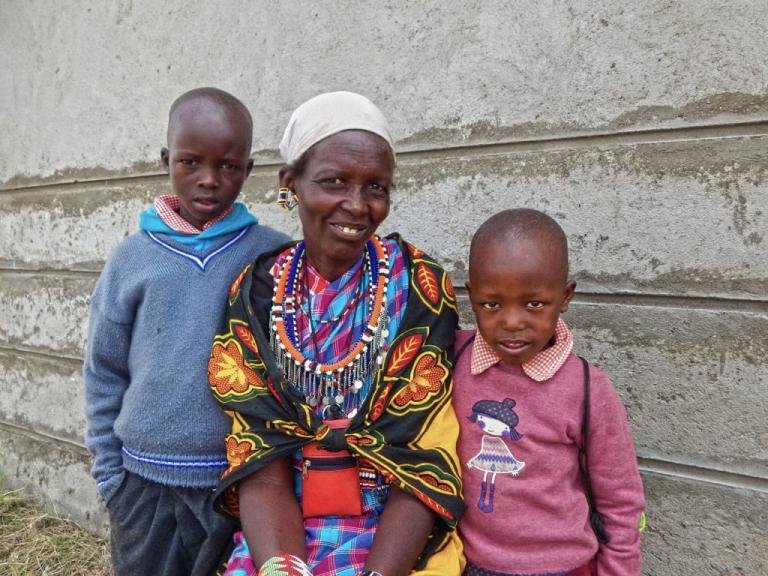 Chaves said that poor women have been particularly vulnerable during the pandemic because they are forced to put themselves at risk to feed their families while isolating in poor housing conditions.
In Kenya, there are reports that widows were forced out of their homes by their in-laws during quarantine because they were seen as an extra burden and not really part of the family, said Victoria Stanley, a World Bank land specialist.
"Widows depend on their (deceased) husbands for their property rights. There may be pressure from families to return properties or they may be forced into marriages with other family members. This could be devastating if we aren't paying attention," said Stanley, who called for a moratorium on evictions to protect women's rights during the pandemic.7
Of course, when it comes to suffering, widows have experienced this long before last year's lockdowns.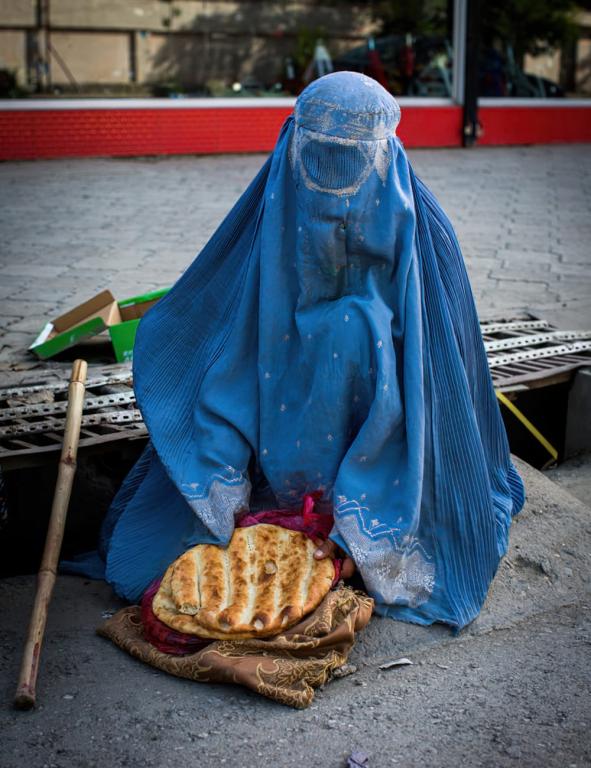 One example is in Afghanistan, home to "the hill of widows." The term refers to women who eke out independence in a society that shuns them and condemns them as immoral. The first residents settled on a stony slope outside Kabul in the 1990s, hoping to escape the stigma attached to women who have lost their spouse.
The war-torn nation was home to approximately 2.5 million widows in 2017. Often uneducated and shuttered away at home, the women have few options when their husband dies. According to a report by a French news agency, "At best, they receive $150 a year from the government if their husband was killed in fighting. They survive by doing household chores, a little sewing, or by sending their children to beg in the bazaar.
"Women are perceived as being owned by their father before becoming their husband's property. Widows are often rejected as immoral or regarded as burdens: they suffer violence, expulsion, ostracism and sometimes forced remarriage, often with a brother-in-law, as reported by the UN Mission in Afghanistan (UNAMA) in a rare study published in 2014."
8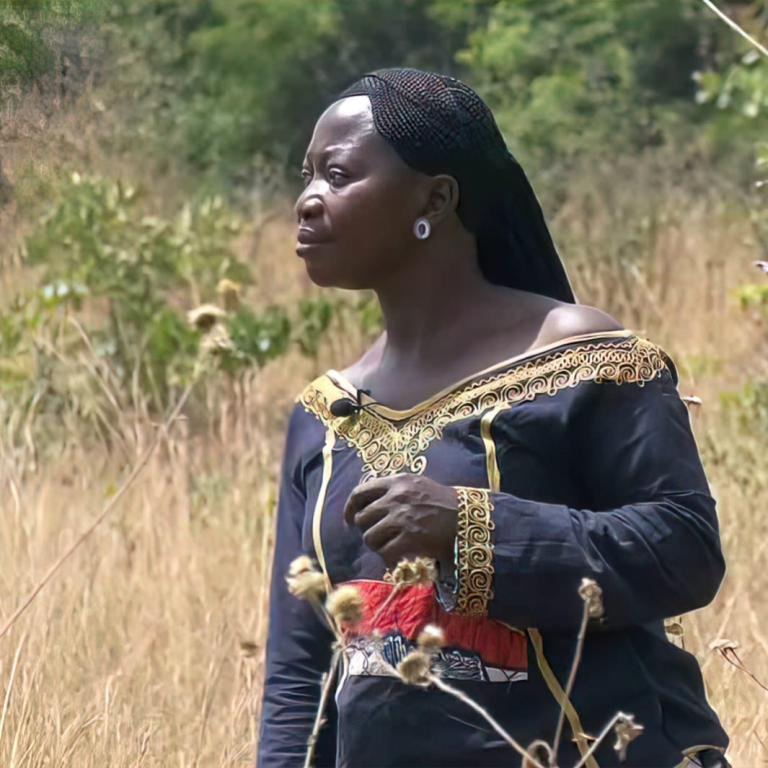 Similar difficulties face widows in Nigeria. In one state in the geopolitical region of South East Nigeria, legislators enacted laws in 2001 prohibiting widows from being compelled to do such things as shave their heads, be locked in the room with their husband's corpse, or be compelled to remarry a relative of her late husband's. Yet nearly two decades later, some of these practices were being kept alive through sociocultural norms, said an early 2020 report by a group of health researchers.
"There are often frictions between cultural practices and state policies/laws, as well as human rights, which obstruct policy implementation," they wrote. "The lack of resources in low-resource regions adds to the difficulty in enforcing laws and policies, especially in rural areas, giving room for abhorrent cultural practices to thrive. These conditions prolong and intensify the traumatic experiences of widows."9
---
If this special report has touched your heart and you would like to do something today about the plight of widows around the world, please share this article with your friends and consider making a generous gift to GFA World to help widows in South Asia and other locations.
---
Read the rest of this Gospel for Asia – Transforming Communities (GFA World) Special Report: Coronavirus Intensifies Hardships for Widows — Part 2
---
About GFA World
GFA World (Gospel for Asia) is a leading faith-based global mission agency, helping national workers bring vital assistance and spiritual hope to millions across the world, especially in Asia and Africa, and sharing the love of God. In GFA World's latest yearly report, this included thousands of community development projects that benefit downtrodden families and their children, free medical camps conducted in more than 1,200 villages and remote communities, over 4,800 clean water wells drilled, over 12,000 water filters installed, income-generating Christmas gifts for more than 260,000 needy families, and teaching providing hope and encouragement available in 110 languages in 14 nations through radio ministry. GFA World has launched programs in Africa, starting with compassion projects in Rwanda. For all the latest news, visit our Press Room at https://press.gfa.org/news.
---
Read more blogs on GFA World, Widows, World Missions and the Coronavirus Pandemic on Patheos from Gospel for Asia.
GFA's Statement About Coronavirus
Learn more by reading this Special Report from Gospel for Asia: Widows Face Uphill Battle After Losing Spouses — The plight of widows, whether in affluent or developing nations, can be a desperate struggle

---
Learn more about Gospel for Asia: Facebook | YouTube | Instagram | LinkedIn | SourceWatch | Integrity | Lawsuit Update | 5 Distinctives | 6 Remarkable Facts | 10 Milestones | Media Room | Widows & Coronavirus | Endorsements | 40th Anniversary | Lawsuit Response | International Offices | Missionary and Child Sponsorship | Transforming Communities through God's Love
Notable News about Gospel for Asia: FoxNews, ChristianPost, NYPost, MissionsBox
Read what 25 Christian Leaders are affirming about GFA World.
This Special Report originally appeared on gfa.org.