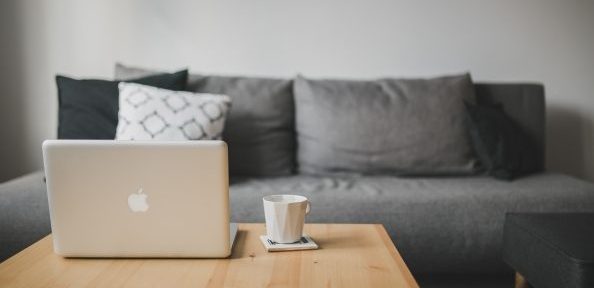 After two days of panic attacks and a scary spike in my blood pressure, I left work early and drove myself to the doctor's office, full of shame and anxiety. Every stop light seemed to make it worse. Although I don't normally have road rage, the little old lady in front of me was making my forehead sweat.
Once I arrived, the doctor put me back on meds (I should have never stopped them) and took me off caffeine. I have loved coffee for 15 years, but I have followed the rules for six weeks. And I feel much better for it.
Living with mental illness means knowing your triggers, respecting your limits, and following the doctor's orders, even if they are less than convenient.
Once a week, living with mental illness means throwing all caution to the wind and savoring the rich smell and the taste of every single drop of my one cup of real coffee. No cream or sugar, please.
Sometimes living with mental illness means not fully comprehending the simple joy of your own beautiful children. It's going to bed and praying you fall asleep before your thoughts begin to swirl and you fall apart. It's seeing sleep as a chance to escape instead of rest.
Mental illness sounds scary to some people. It's misunderstood by most. But for me, it's life. It's a daily struggle, but one worth fighting.
To read more about the everyday grind of living with mental illness, join me on Venn Magazine. Just click here.
---
*Get your copy of my brand-new book, "From Pastor to a Psych Ward: Recovery from a Suicide Attempt is Possible" today!