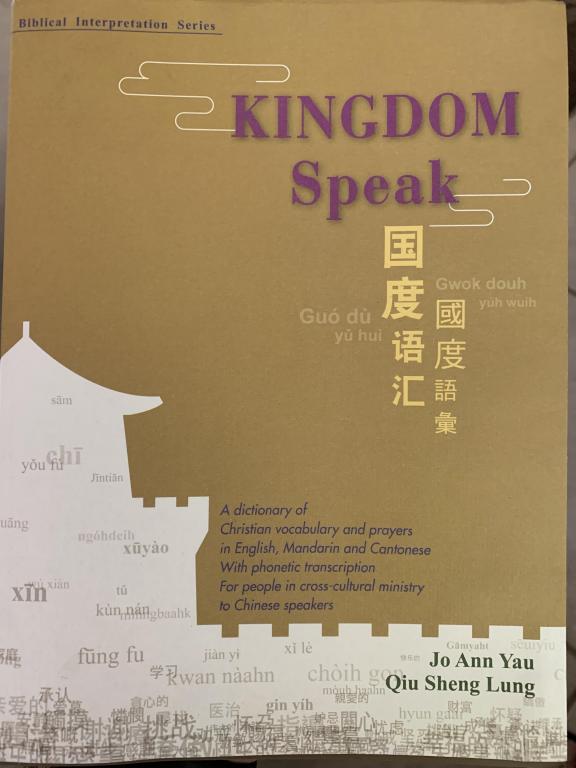 Books, videos, podcasts, and whatever other resources about helping people learn Mandarin. Everyone has their favorite suggestion. For newbies, I always recommend the Chinese Made Easier series.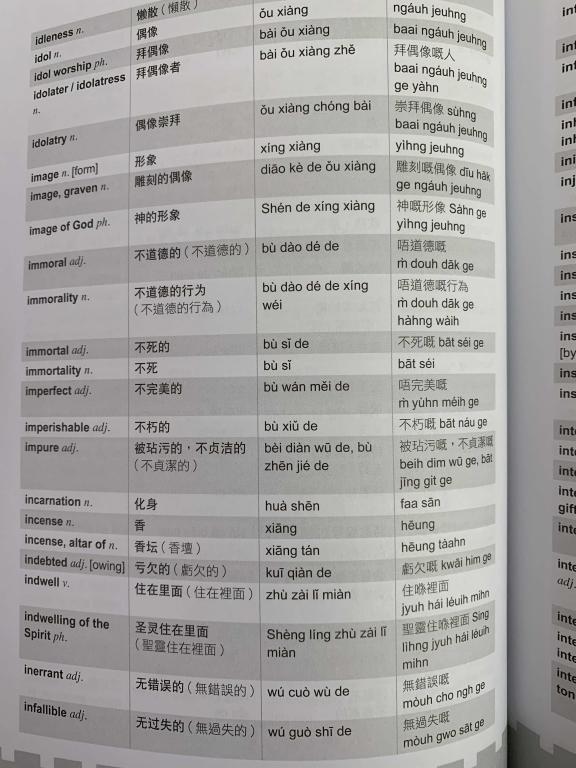 Many Mandarin students spend years trying to learn the basics of daily language and only scratch the surface when it comes to spiritual vocabulary, especially theological language.
Of course, nearly every missions organization has a packet of terms compiled by experience in-house workers. Still, I have found much of those documents to be rather general, looking at religious language rather than theological or biblical terminology. While multiple resources exist to explain theology in Chinese, such as theological dictionaries, one must have a strong foundation in understanding Chinese characters in order to glean more advanced concepts. (Here is a very basic but free downloaded Chinese dictionary).
In this post, I want to spotlight a fantastic specifically designed for English speakers who do cross-cultural ministry to Chinese speakers. It is a dictionary of Chinese vocabulary and prayers in English, Mandarin, and Cantonese.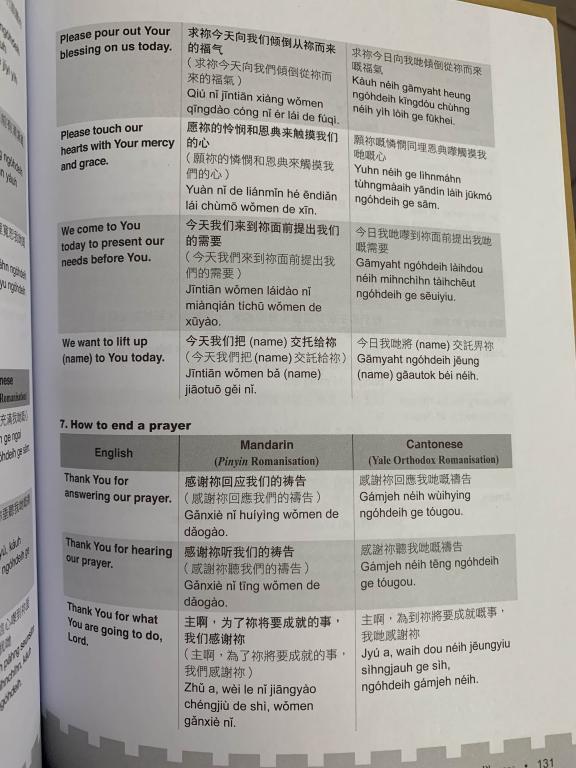 A few features make this resource stand out.
(1) It includes both Mandarin and Cantonese characters.
(2) It's laid out in a very, easy-to-read manner.
(3) The dictionary contains pinyin in addition to Chinese characters, making it usable for both veterans and newer workers.
(4) The second half of the dictionary contains numerous prayers, key phrases, etc. that are helpful for people in actual ministry contexts. I can envision cross-cultural workers returning to this section again and again.
---
Previously, I've written several posts aiming to help readers increase their competency in a few specialized areas of conversation. For example,
In addition, I offered a free resource listing all the Chinese characters in the Chinese Union Version (CUV), i.e. the 和合本.
Finally, a couple of posts explore ideas for teaching theology in Mandarin. Many of the suggestions are applicable to people who teach theology in other languages as well.
---
One more thing… If you are interested, something else to check out is the 5 "Happy Hour" textbooks published by Ambassadors for Christ are designed to help westerners gradually acquire the linguistic skills needed to be able to share the Gospel and disciple people using Chinese. They start off very simply and climb gradually.