So, there's this:
Police in Illinois are currently investigating allegations that Harvest Bible Chapel founder James MacDonald sought to find a hitman to commit murder.
When some people fall, they fall hard.
The allegations regarding MacDonald's efforts to commit murder were first reported by independent journalist Julie Roys, who cited Chicago radio personality Mancow Muller and Emmanuel "Manny" Bucur, a deacon at HBC and former confidant and volunteer bodyguard of MacDonald's, as the individuals making the claims.
Jeepers.
Muller alleges that MacDonald asked him at least twice in 2018 if he knew a hitman he could hire. Initially, he thought that the HBC founder was joking but it became clear to him during a conversation in December that MacDonald was "really serious," Roys reported.
Um.
Bucur alleged that about three years before that, in 2015, MacDonald, who is a father of four girls, asked him to kill his former son-in-law, Tony Groves, and offered to help dispose of the body. He argued that he did not report MacDonald because he was angry about his daughter allegedly being hurt, and chalked up the proposal as a momentary lapse in judgment.
What.
Bucur alleges that MacDonald asked him to kill Groves while they were on a motorcycle trip to the Creation Museum in Petersburg, Kentucky, from July 31, 2015, to August 2, 2015.
Wait. What?!
This whole story is just so weird.
I wrote about the unfolding scandal at Harvest Bible Chapel earlier this year. James MacDonald founded Harvest Bible Chapel in 1988; the Chicago-area megachurch now has over 12,000 members. MacDonald also created a church-planting fellowship with 170 member churches. But there were problems. MacDonald soon faced allegations of severe financial mismanagement, and of a lack of accountability—his hand-picked elder board functioned as a mere rubber stamp, a group of ex-members alleged.
When WORLD magazine reporter Julie Roys began investigating these allegations last fall, MacDonald responded by suing her. A lawsuit meant discovery, and discovery meant that evidence of MacDonald's financial mismanagement went public. MacDonald pulled his lawsuit, but it was too late. This brings us up to this past February, when MacDonald called in to Mancow Muller's Chicago-area radio show; cussed out Roys and Christianity Today editor Mark Galli; and threatened to take Galli down by uploading pornography onto Christianity Today computers. That's when the elder board fired him.
I genuinely didn't think this story could get any worse, but I have to say, hiring a hitman is pretty clearly worse.
This guy was a megachurch pastor. He was a major national name within evangelicalism. He wrote books. He headed up a church-planting ministry with 170 member churches. And yet he engaged in gross financial mismanagement (skimming money meant for other things into his own salary), and when called on that he snapped, threatening to plant pornography on people's computers, cussing people out, and looking into hiring a hitman. He tried hiring hitman earlier too, in 2015.
Hang on a second, though. I fear you heard me say that MacDonald wrote books, and thought I meant perhaps two or three books. No. Let's be clear about this. He wrote
books
.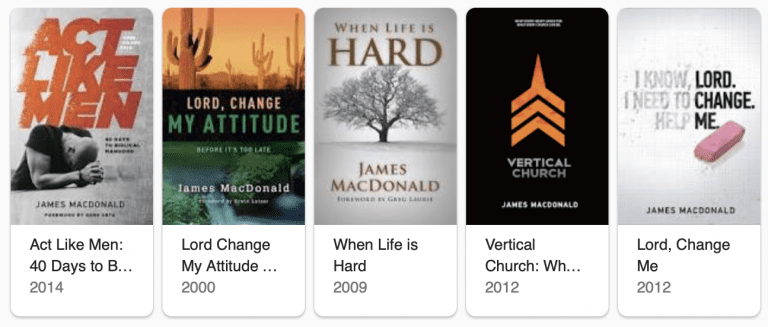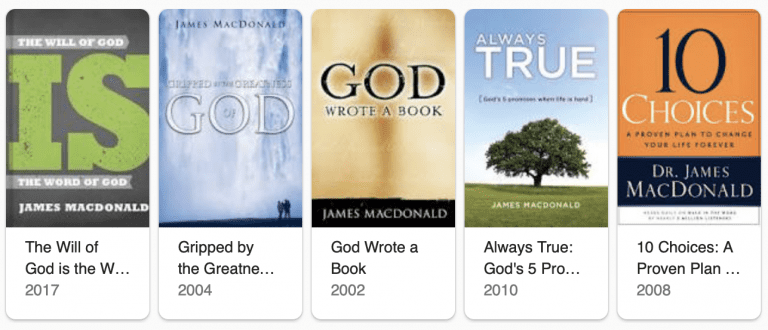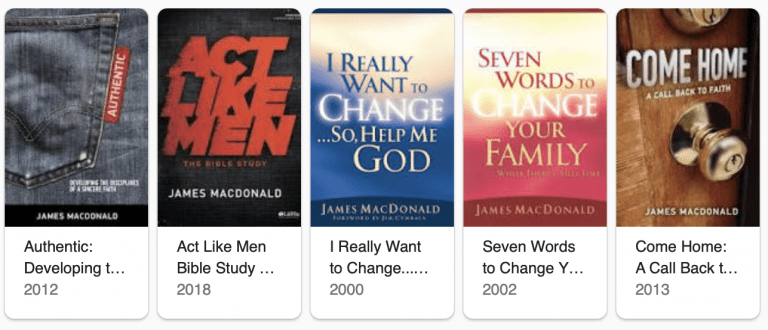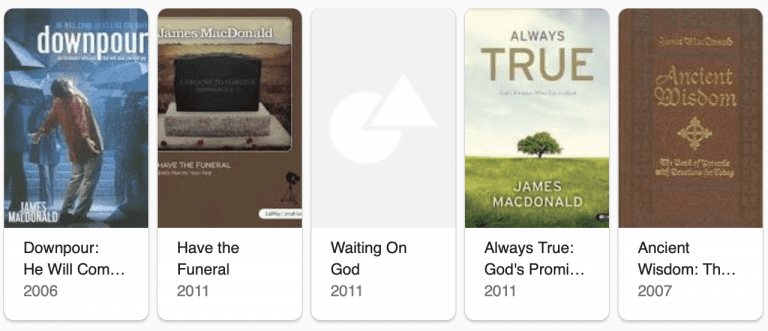 In fact, MacDonald wrote so many influential, well-read books that, after his very public downfall in February, Christianity Today published an article addressing whether Christians should still use books written by pastors whose lives have become enveloped in scandal. MacDonald's books included ones like this one, which is all about letting God change you.
I'd love to leave you with an edifying conclusion where I draw some sort of lesson out of all of this. But it's not coming to me. I've noted before that megachurch pastor stardom can give men an enormous amount of power without any sort of realistic accountability. So, there's that. I'm also left wondering how someone can claim to be Christian for so long, and fool so man, and still come to this.
Does MacDonald's downfall suggest that Christianity is bereft of the edifying influence it claims? Maybe. Does MacDonald's downfall suggest that it's way too easy for someone to hack proper evangelical terminology and ride on it to stardom, red flags unnoticed? Perhaps.
It's important to remember, though, that this sort of power-hungry rise and self-adulation, with red flags are overlooked, isn't unique to evangelicalism. Take the scandal currently engulfing NXIVM, for example. Perhaps the real story is that Christianity isn't exempt. To be sure, we already knew that. MacDonald, however, seems bound and determined to make sure we get the message.
I have a Patreon! Please support my writing!