Yesterday, I shared a personal remembrance of Dallas Willard, the beloved and influential Christian thinker and writer. Today, I want to share one more story of Dallas.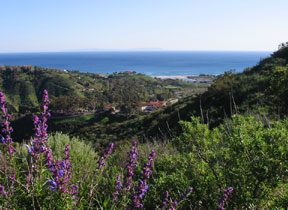 The event I'm about to describe happened at Serra Retreat Center in Malibu, California. I was a participant in a retreat of Presbyterian pastors from Southern California (Los Ranchos Presbytery). Dallas was the speaker for the two-day retreat. He was focusing on the topic of spirituality for church leaders.
In one of his messages, Dallas talked about the importance of spiritual disciplines for all Christians, especially pastors and others who shepherd God's flock. Yet he did not do as is so often done when it comes to the subject of the disciplines. He did not fall into legalism, using shame and guilt to get us to spend more time with God. Rather, he kept stressing that the disciplines were expressions of God's grace and ways for us to experience grace more deeply. Grace and the disciplines . . . now that was a combination I had not heard very much about in my forty plus years as a Christian.
In the Q&A time after his message, one of the pastors shared with Dallas (and with us) his particular struggle. "I want to have time with the Lord each morning. So I get up and read my Bible and try to pray. But every time I pray, I fall asleep. I'm wondering what you would suggest. Should I pray standing up? Or should I pray out loud? What should I do?"
After listening thoughtfully, Dallas responded, "Maybe you should get more sleep." We all laughed. Dallas continued, "I'm serious, actually. Maybe God wants to give you the gift of rest. He cares about your body, not just your soul. If you're falling asleep during your prayer time, perhaps you should get more sleep in the morning and find another time to pray when you're fully rested."
Never in all of my life as a Christian had I heard anything quite like this, so full of grace and compassion. Dallas was not minimizing the importance of prayer. After all, he was one of the strongest advocates in the Christian world for spiritual disciplines. But Dallas really believed what he had said about grace, and his response to my fellow pastor was both gracious and transformational.
I am one of the millions of people who have been influenced by Dallas Willard through his teaching, writing, and living. We will miss him for a season. But I am thankful that so much of his wisdom has been captured in books, articles, recordings, and videos. You can find many of these through his website.