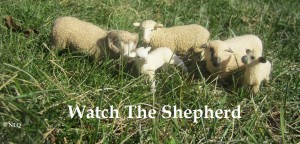 by Virginia Knowles cross posted from her blog Watch The Shepherd
As I write on this Watch the Shepherd blog about the abuse of authority and
advocating for the vulnerable
, I often think of another underlying theme: liberty of faith and conscience. This applies to churches, marriages, parenting, education choices, and so much more.
Many of us are very passionate people with strong opinions. That is vital in an age of apathy; our zeal and vision motivate us to stay intimately involved with our families and communities. If we have found something good, something that works for us, we want to share it. If we have learned a solid Biblical doctrine, we want to teach the truth to lift others up. If we have a favorite candidate or cause, we join the campaign, donate the money, put up the signs in our yards, and promote our views with Facebook status updates. If we see someone engaging in unhealthy, questionable or destructive behavior or relationships, we want to help them break free before it is too late.
There is a time for firm intervention, especially when we are advocating for vulnerable people. It is appropriate to contact authorities about illegal activity such as human trafficking, child abuse, sexual abuse, drug dealing, or tax evasion. It is appropriate to stage an intervention, such as a trip to rehab, if someone is destroying his life with substance abuse and has lost the ability to reason. It is appropriate to warn someone who is doing something stupid, such as continuing in a violent "romantic" relationship.  Pastors sometimes need to disfellowship members who are engaging in serious unrepentant immoral behavior.  A parent certainly has the right to make decisions on behalf of a minor child, such as curtailing unwise friendships or the use of technology, although a wise parent also gradually releases hold of the decisions in order to launch the child to healthy independence.
However, there can be a negative side to our attempts to influence others when we get so invested in our hot button issues that we seek to push our opinions, convictions and lifestyle choices in inappropriate ways.  We can have the best of motives and care deeply about others, but still miss the mark.  If we are in a position of leadership or influence (such as a pastor, boss, husband, parent, close confidante, or mentor), this can also quickly become abuse of authority. Our concern becomes a form of coercion, even if we aren't technically "forcing" somehow to go along with our plans for them.
I consider myself to be "Reformed" in doctrine, but I would certainly distance myself from the 16th century Calvinists who persecuted Anabaptists to the point of death over the issue of believer's baptism. It's a good thing times have changed! Despite the fact that I do not believe in infant baptism, I can't even imagine my Presbyterian pastor blasting me over that issue. I respect his sincere views and he respects mine.
I also shake my head at the 17
th
century Puritans who hanged my aged ancestor, Margaret Scott, during the Salem Witch Trials. Passion and superstition trumped reason and compassion, and the Puritans have tragically become a laughingstock of American history despite the lasting legacy of their many sterling character qualities. In my own 21st century experience,
I left another Reformed-doctrine church denomination after many years of membership because of various issues
. In good conscience, I could not stay, but I still love and respect my friends and family members who attend these churches.  And I'm
not
a fan of most preachers who are popular with Reformed evangelicals; 
Mark Driscoll
is particularly disturbing.
One thing I do love about Reformed doctrine is the concept of God's Providence – that he is ultimately in control of what happens in our lives, that he is watching over us and bringing us through the hard times, the difficult days. If God is in control, if he can woo and change the hardest heart, then I don't have to pull all of the human strings to manipulate others into doing what I think is right. I can be patient with others and with myself, and not work myself into a frenzy when they won't change or I can't seem to change. Conversely, if someone is trying to manipulate me, I can take responsibility for my decision making, my own physical, emotional and spiritual well-being under the gracious guidance of God.  I can set boundaries of acceptable ways of relating to me.
What I am trying to say is that when dealing with others, we need to respect liberty of conscience and the dignity of making decisions.
Sure, go ahead and present your information persuasively and logically. Invite them to consider it. Set an example to match your words. But stay calm. Let the force of your argument be from your personal credibility and your reasonable words. Then back off and let them make them their own free choice. Pushing your agenda may be counterproductive anyway – the harder you try, the more they resist. None of us wants to be someone else's improvement project. None of us wants to be controlled. That is not necessarily rebellion (as it is often labeled by those who want to maintain power), but is often an expression of our God-given liberty of conscience.
Ask yourself, will this interaction improve my relationship? Do the people I want to influence know that I care more about them as individual people than I do about changing them? Do they know that I will love and accept them no matter what they choose?  Am I controlling myself as much as I want to control them?
If you have a tendency to control others "for their own good" there is still hope for you to change.  Learn to inspire your loved ones to gain the courage and confidence to face their problems rather than always trying to fix things for them. Learn to ask what you can do to help and then do it, even if it seems too insignificant, even if you think you know better what they need.  Learn to apologize when you have offended, without using that as an opportunity to launch back into the discussion in the same way.  Learn to listen well and long.
And may we always remember to pray for God to pour out his most abundant blessings on them, even if we don't approve of their actions or lifestyle. The man who once violently persecuted Christians – and whom God still saved in an unexpected way – penned these words in his letter to the church at Ephesus:
"I pray that out of his glorious riches he may strengthen you with power through his Spirit in your inner being, so that Christ may dwell in your hearts through faith. And I pray that you, being rooted and established in love, may have power, together with all the saints, to grasp how wide and long and high and deep is the love of Christ, and to know this love that surpasses knowledge—that you may be filled to the measure of all the fullness of God. Now to him who is able to do immeasurably more than all we ask or imagine, according to his power that is at work within us, to him be glory in the church and in Christ Jesus throughout all generations, for ever and ever! Amen." Ephesians 3:16-21
"Then we will no longer be infants, tossed back and forth by the waves, and blown here and there by every wind of teaching and by the cunning and craftiness of men in their deceitful scheming. Instead, speaking the truth in love, we will in all things grow up into him who is the Head, that is, Christ." Ephesians 4:14-15
"
So then, each of us will give an account of himself to God. Therefore let us stop passing judgment on one another. Instead, make up your mind not to put any stumbling block or obstacle in your brother's way."
Romans 14:12-13
"Everyone should be quick to listen, slow to speak and slow to become angry, for man's anger does not bring about the righteous life that God desires." James 1:19
"The quiet words of the wise are more to be heeded than the shouts of a ruler of fools." Ecclesiastes 9:17
As Chris Rice sings in "You Don't Have to Yell":
Everybody take a breath
Why are all your faces red?
We're missing all the words you said
You don't have to yell
Draw your lines
And choose your sides
Cause many things are worth the fight
But louder doesn't make you right
You don't have to yell,
Oh, you don't have to yell!
Read more by Virginia Knowles:
---
Stay in touch! Like No Longer Quivering on Facebook:
If this is your first time visiting NLQ please read our Welcome page and our Comment Policy!
Copyright notice: If you use any content from NLQ, including any of our research or Quoting Quiverfull quotes, please give us credit and a link back to this site. All original content is owned by No Longer Quivering and Patheos.com
Read our hate mail at Jerks 4 Jesus
Check out today's NLQ News at NLQ Newspaper
Contact NLQ at SuzanneNLQ@gmail.com
Comments open below
NLQ Recommended Reading …