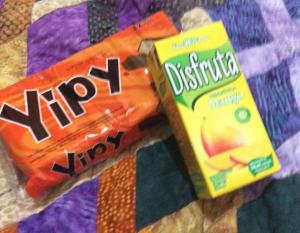 Today's post sounds almost like something Lori Alexander of 'The Transformed Wife' might right. Remember her upset with Ken's choosing to eat potato chips and ice cream instead of the salads she was making?
This is a series looking at the marriage advice given in Nancy Campbell's book 'How to Encourage Your Husband'.
While packing for a move I have turned up are books, terrible idiotic books filled with toxic advice. One of those books is by Nancy Campbell of Above Rubies 'How to Encourage Your Husband'. I think I ended up with this book in the aftermath of leaving my old church, given to me by one of my former friends that thought it would 'help' my marriage since in her eyes my husband leaving our old church meant that I wasn't doing my job of wife well enough. Reading through this book now I cannot help but laugh at some of the suggestions. The book is entirely written by commenters and comments from Nancy Campbell's website.
His Favorites!