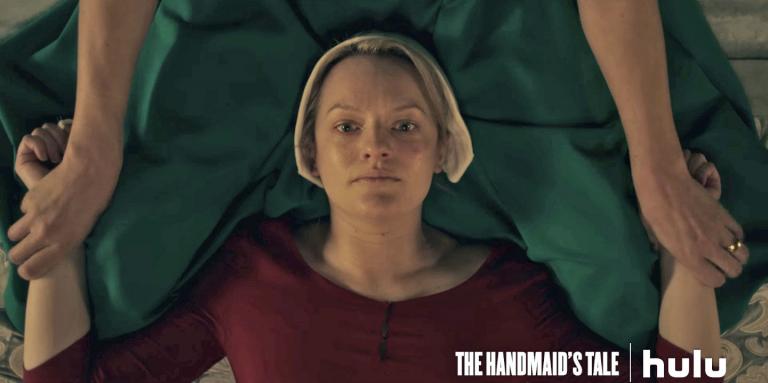 There are people out there that keep pretty close watch on the more extreme female cultural enforcers in Quiverfull. They do a thankless task. Sometimes the things they stumble upon are truly terrifying. Like Lori Alexander of The Transformed Wife and pals showing approval of the dystopian tale 'The Handmaid's Tale" and following that up with a pile of lies about childbirth and medicine.
Please bear with me because this is going to be long. It will jump around since it's a Lori-dump. This is a Lori-dump from the ladies that are the Lori watchers on the wall. If you're one of those ladies that does not like my ten trillion paragraphs you might want to ditch because this is going to be ten trillion and one paragraphs. New post on Monday morning due to the length of this one.
That anyone would approve of the wholesale totalitarian brutality engendered in 'The Handmaid's Tale" is truly frightening. No one in the Hulu series seems 'happy' in their enforced gender roles, not the wives, not even the powerful husbands, and not the maids. It's a world that seems to have as much in common with the monolithic former Soviet Union, forcing people into state-approved roles that have nothing to do with their abilities or true natures. Don't believe me? Just take a quick look at HBO's new series "Chernobyl" to get a tiny glimpse what life is like under absolute rule.
Most everyone in the world of THT is angry and repressed. From the Commander Waterford wanting an intimate connection with June via playing Scrabble to his wife  Serena, an author, lawyer and very smart woman now ordered to be silent and supportive. It's not a happy place for any of the players.  It's not just miserable for the handmaids and women cleaning up nuclear waste.
And this is what they approve of? That it is only important because it supports Biblical gender roles?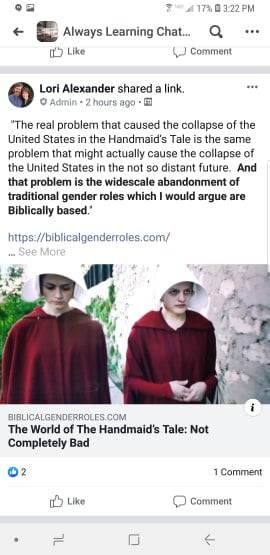 Let's not kid ourselves. EVERYTHING is bad in that fictional world. It's so bad many people have trouble watching it. I would rather view a thousand "Game of Thrones" Battle of Winterfell than what happens to the women in this series. It is a disturbing watch.
Let's look at all the horrible things Lori has had to say in the wake of Alabama's draconian laws and her new found liking of Gilead. Towards the end Lori shares her marriage advice and it's pretty bad. It's from her old blog.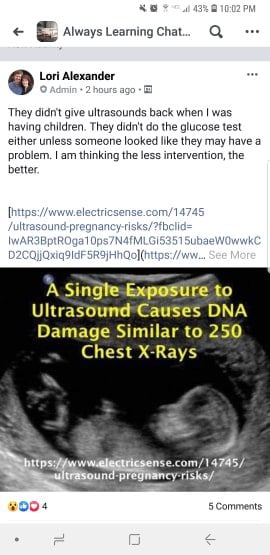 First of the lies. In no way is ultrasound the same as having a pile of x-rays. There is zero legitimate scientifically-based evidence that ultrasound causes any sort of this vague 'DNA damage' that Lori is speaking of.
What ultrasound can cause is heating up of the tissues and burning them if used too long according to the European Committee of Medical Ultrasound Safety.
Ultrasound is used for a wide range of things now, not just looking at a baby. My husband is undergoing physical therapy right now for the break in his shoulder that needed surgical repair. Ultrasound is one of the tools they are using on him to speed up a slow healing.
X-ray uses ionizing radiation. Ultrasound uses sound waves, not even remotely similar.
I am roughly the same age as Lori, had children in the same time frame as Lori and received a number of ultrasounds. The only difference was that I lived in Europe and at that time European doctors tended to do much more diagnostic testing and pre-treating of conditions.  That includes running the glucose test on anyone with even a slight rise of sugar in the urine. Sounds almost like Lori was neglected in her medical care.
More Lori complaining about the ultrasound.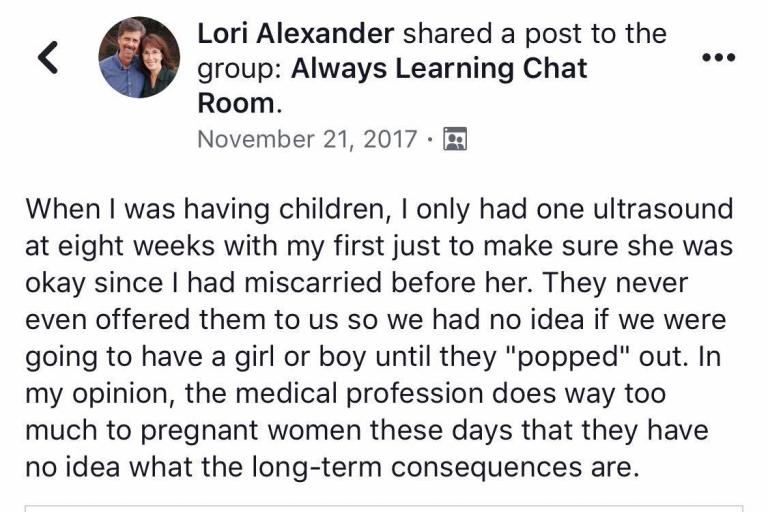 Nope, ultrasounds are not primarily given to determine sex.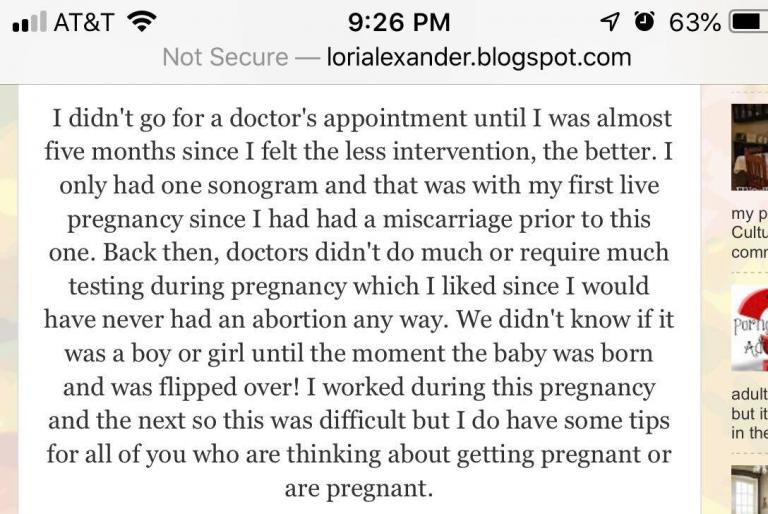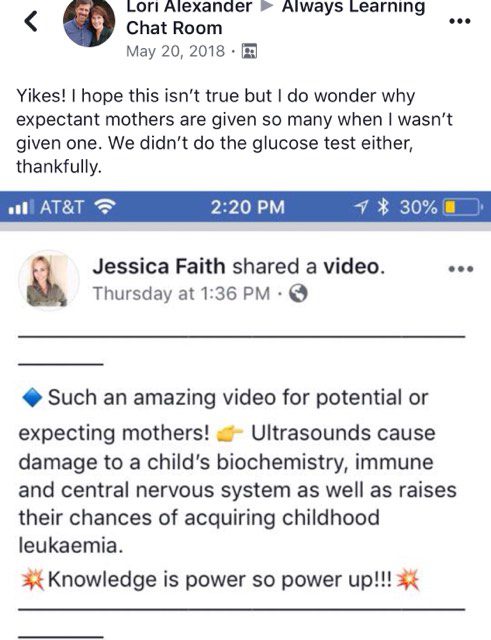 No legitimate science based evidence on this.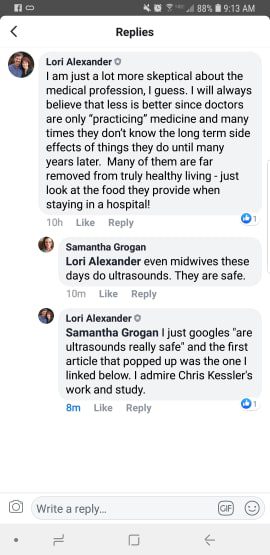 Big sigh. Lori does not 'get' that hospital food isn't meant to be gourmet or organic or whatever goofy diet she follows. Hospital food is designed to be easy to digest, conform to whatever treatment or condition you have, and provide basic fuel for your body.
Doctors might be practicing medicine, but I invite Ms. Alexander to rub her much loved Black Salve on her head the next time she has a brain tumor and see what type of outcome she experiences. I'm sure it will not be the same as the Cyberknife.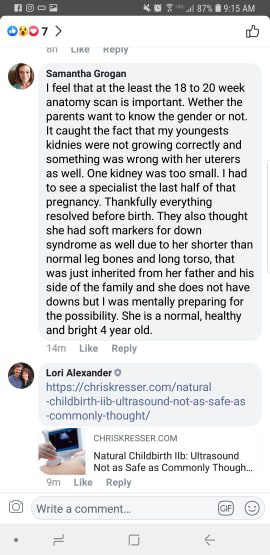 Oh Lori, giving out medical advice again without any medical training.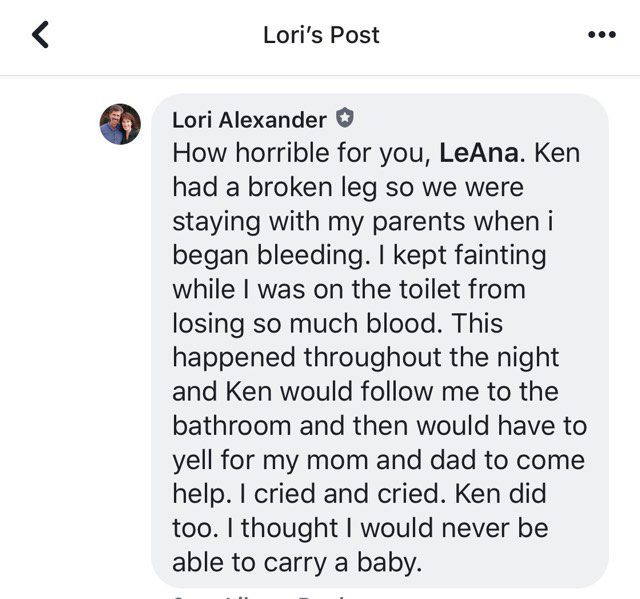 Not possible. While I'm sorry Lori had a miscarriage, her tale here is rather false. If she was bleeding enough to pass out every time she went to the bathroom she'd have been scooped up to the hospital and given a very needed D&C.
This is why it is important that medical schools still teach D&C even if it can be used to abort a baby. If you have heavy bleeding due to uterine malfunction, heavy periods and other things it can be a great treatment.

The best I can find on this one is that it might be a factor, not that it always is true. But we all know that the old wives tales and other things that pass for medical knowledge in Quiverfull are all absolutes. These are people that cannot handle maybes, mights, or perhaps. Everything had to be spelled out in black and white, which is unfortunate since most of life is picked out in shades of grays.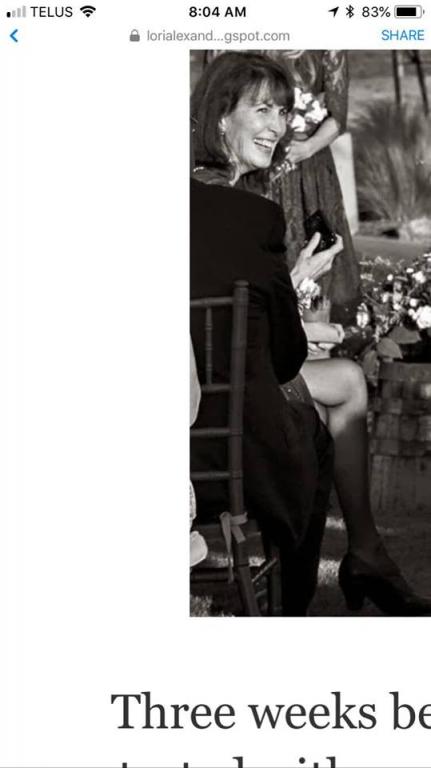 Thrown in here to say that is a lot of leg Lori is showing. Does not fit with the theme, but damn, how can you preach modesty and be so immodest by your own standards?

That's actually tragic. So much, so wrong.
Now we move onto the difficulty that is marriage in Lori's mind.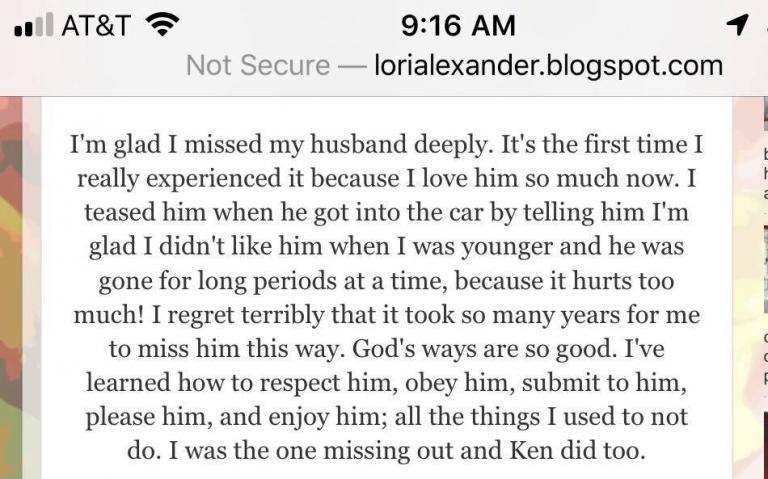 As much as I think Ken is pathetic and foolish I feel sorry for him here. Hearing that she didn't like him, and his absences didn't cause Lori to miss Ken had to hurt. Please don't tell your partner things like this, even if you think them. Deliberately hurting someone else does not built strong marriages! This is one of those confessions really only fit for marriage counseling, not every day conversations.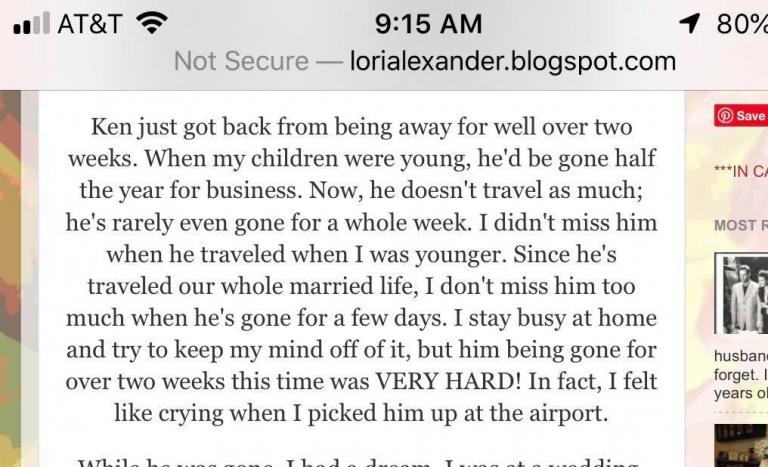 It took her all that time to discover she missed him. Jesus wept.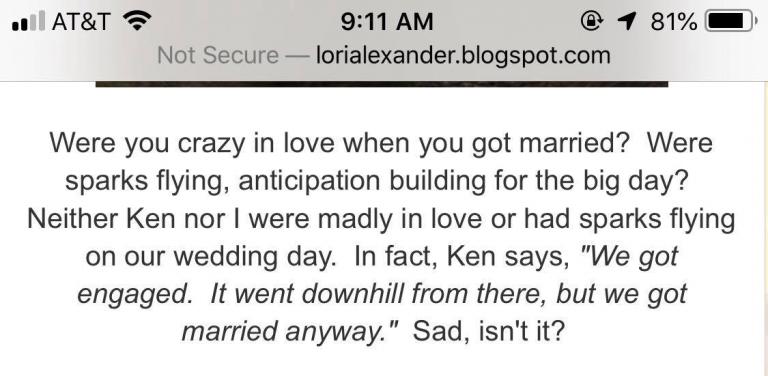 Please, please, please do not marry if there are no sparks or love. It just leads to extreme misery. These two had no business marrying, and they have no business telling others how to conduct marriages. This is a recipe for misery for all involved.
---
Stay in touch! Like No Longer Quivering on Facebook:
If this is your first time visiting NLQ please read our Welcome page and our Comment Policy! Commenting here means you agree to abide by our policies.
Copyright notice: If you use any content from NLQ, including any of our research or Quoting Quiverfull quotes, please give us credit and a link back to this site. All original content is owned by No Longer Quivering and Patheos.com
Read our hate mail at Jerks 4 Jesus
Check out today's NLQ News at NLQ Newspaper
Contact NLQ at SuzanneNLQ@gmail.com
Comments open below
NLQ Recommended Reading …
I Fired God by Jocelyn Zichtermann