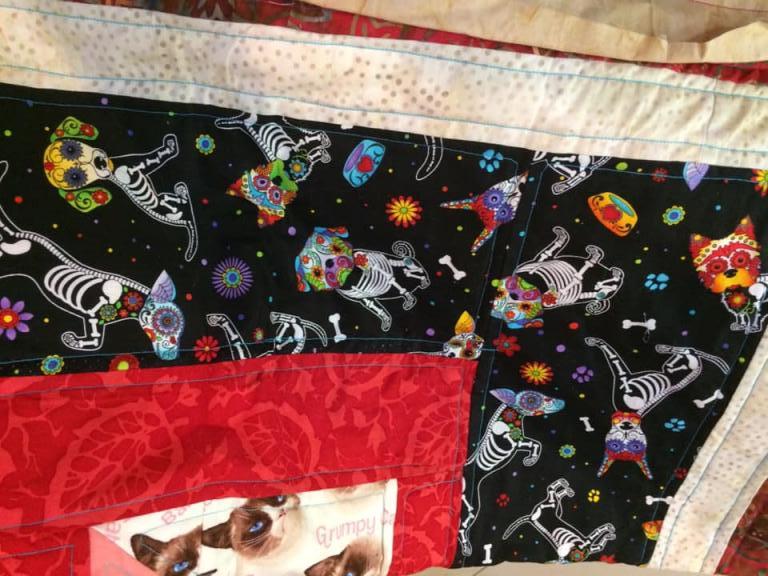 Happy Dia de Muertos, or All Souls Day! We're stuck severely with Debi Pearl's book Create a Better Brain Through Neuroplasticity. This is the dreaded Jill Rodrigues chapter involving the brain of her youngest child Janessa. Chapter 1 is here.
Why dreaded? Because the Rodrigues clan is all sorts of strange, even for Quiverfull. Jill borderline stalks more famous Quiverfull families with television shows. They go around singing and preaching for a living, print up free or low cost religious tracts, and Jill loves to blame the devil plus endlessly post on social media.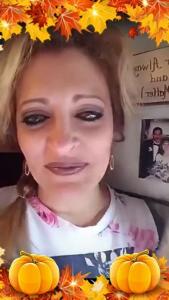 Now they are selling their house and moving to another state. I have to wonder if they are following in the footsteps of Debi and Michael Pearl, moving jurisdictions to evade CPS. There have been several CPS visits to their home in West Virginia recently.
So we start with a story about Janessa, before she was born. This is one very long chapter that I must break down. It's all about raising children.
Debi tells the story of Jill and David Rodrigues getting the news that the baby Jill carried was missing her corpus callosum. The part of the brain that connects the two hemispheres. The critical part that allows information exchange between the two halves. It plays a vital role in things like walking, and other physical functions.
How does that happen you ask? Debi does not explain, but here's what I was able to scare up in a quick Google:
While there is no certain cause, possible factors include:

prenatal infections or viruses, such as rubella
genetic abnormalities, such as Andermann or Aicardi syndromes
toxic metabolic conditions, such as fetal alcohol syndrome (heavy drinking or alcoholism during pregnancy)
something preventing the corpus callosum from growing, such as a cyst in the brain

Corpus callosum problems can also be due to a recessive genetic disorder. This means that parents can be carriers of the gene that causes the disorder, but not have the disorder themselves.
Toxic metabolic conditions? Like continually swilling Plexus with it's methamphetamine metobalite? Don't know, but I'm betting it didn't help. Don't get me wrong, I am not directly blaming Jill, I'm suggesting that perhaps this played a part. She likely does not know that the FDA says Plexus is harmful for everyone. Who knows!
The doctor supposedly advises an abortion, claiming that the baby might not even survive, and if it did there would likely be extreme mental and physical challenges plus constant seizures. Jill, being the good Quiverfull wife she is opted for having Janessa, even as the baby had brain lesions, a stroke in utero and that missing corpus callosum.
What are the long term outcomes with missing this part of your brain?
While its presence is not essential for survival, those who have problems with the corpus callosum will often fall behind their peers in development.

Children with agenesis may be blind, deaf, or never learn to walk or talk, while others can be very high-functioning.

"High-functioning" is a term often associated with autism. It is used when an autistic person has strong verbal skills and a disproportionally high IQ level.

A disorder of the corpus callosum is not a disease or illness in itself. Many people with agenesis of the corpus callosum lead healthy lives.

However, it can also lead to medical problems, such as seizures, which require medical intervention.
There are a number of other problems associated with it, and diseases or syndromes that can develop. While it's not the death sentence Debi and by extension Jill Rodrigues claim in the book it is a disability for many on a sliding scale of impairment.
Debi follows this dramatic story by burbling on about baby brains rewiring and making new connections, and then repeating the lie that Pedro Bach-y-Rita only had 3% of his brain stem. As Mel kindly pointed out the part of his brain that was damaged was not the brain stem. 3% of a brain stem is completely incompatible with life. It was actually 97% of the nerves that connect the cerebral cortex to the spinal cord that were dead, not the brain stem.
Debi goes on to claim that Jill has made her baby almost entirely normal by praying over her, playing music around here and a pile of other normal mothering things. Debi speaks of her 12 brothers and sisters being the best therapy sessions ever, ignoring the fact that there is available real legitimate scientifically backed physical therapy for kids with Janessa's issues.
A child being born into a very poor Quiverfull household has about as much chance of receiving decent or appropriate medical care than some nomad farmer on the steppes of Outer Mongolia. Which should be criminal in the United States, another reason to support healthcare for all.
Physical therapy can make a real difference in recovery! We've done scads of it after our various medical mishaps. I did a rare form of PT for my asthma five years back that involved a 3 hour car ride one way to Johns Hopkins twice a week for three months. Now I can breath through an attack better and do not end up in the ER or ICU any longer.
Not taking a child with medical issues into physical therapy that will help that child develop more normally and assess the problems should be a crime. CPS should look at that instead of whatever it is, likely malnutrition, that they investigating.
Jill's update in the book:
"To this day Janessa has shown NO signs of being behind developmentally. She tries to talk, walk, and is RIGHT on target for her age. The doctors scratch their heads…eager (it seems) to find SOMETHING in which she is lacking, behind or slow. They find NOTHING."
Oh Jill and her colorful dramatic way of writing always makes me laugh. She didn't use her favorite word there SEVERE that she uses just about any time.
But, a couple of things to keep in mind. All the recent photos that Jill has shared of poor Janessa a child unable to stand or walk without support. Not necessarily a kid hitting all of her developmental milestones, wishful thinking at best. Janessa is around 18 months old and not actually walking yet.
Scientists admit that they do not know why but some kids with this condition live normal lives. Plus, as Mel points out in the comments of our last piece on this book that children with significant developmental delays may actually hit all of their milestones like a normal kid in the first year of life. It's not indicative of no problems.
What all this is indicative of is the Quiverfull tendency to claim miraculous things that aren't true while ignoring all established science and medicine.
Poor Janessa.
Next week I'm going to try to plow through the rest of the chapter. It's long and Debi leaps about like a frog on meth.
On Monday we are starting another book series, taking a look at the book Tim Challies was promoting "Protecting Your Child From Predators". The book is written from the standard Evangelical viewpoint. It has some good advice but lacks many things, including a cohesive narrative.
Stay in touch! Like No Longer Quivering on Facebook:
If this is your first time visiting NLQ please read our Welcome page and our Comment Policy! Commenting here means you agree to abide by our policies.
Copyright notice: If you use any content from NLQ, including any of our research or Quoting Quiverfull quotes, please give us credit and a link back to this site. All original content is owned by No Longer Quivering and Patheos.com
Read our hate mail at Jerks 4 Jesus
Check out today's NLQ News at NLQ Newspaper
Contact NLQ at SuzanneNLQ@gmail.com
Comments open below
NLQ Recommended Reading …
I Fired God by Jocelyn Zichtermann