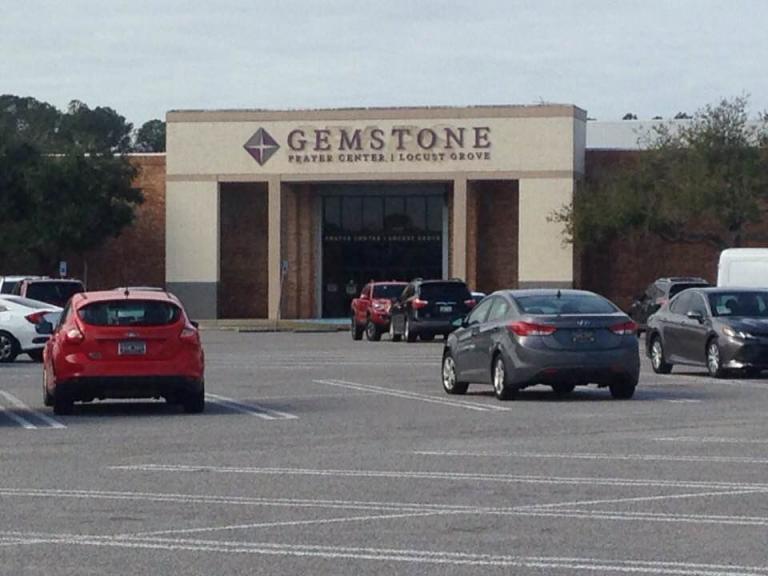 It's been eight years, folks, eight years that I have been adminning No Longer Quivering, and about ten years since I found NLQ and started writing. Which got me to thinking. In the last ten years the Quiverfull world has changed a lot. So going into the year of 2020 let's recap what's happened with the more well known promoters of Quiverfull.
There's been a great deal of change in not just evangelicalism and various types of Christianity, but most especially in Quiverfull. Once it was a more secretive off shoot of evangelicalism. In many ways it was more acceptable to be outed as Quiverfull ten years ago because it was thought to be a sweet old-fashioned expression of faith leaning towards the fundamentalist side.
Now it is more widely known ten years later because of the very public scandals of some of the more prominent practitioners. What they believe is now more widely understood, for both good and bad. This exposure has both harmed and helped the movement, mostly harmed. The Duggars are the main proponents to spread Quiverfull even as they disavow the name.
Let's look at what's happened in ten years with the leaders. Some of these are mere highlights, not in depth critiques.
Bill Gothard – Institute in Basic Life Principals
Allegations of sexual abuse of teenage girls
Lawsuits alleging abuse
Removal as head of IBLP
Exposure in the media of theology and lack of accountability.
Michael and Debi Pearl – No Greater Joy Ministries
Exposure of the abuse inherent in their theology and book "To Train Up a Child" in the media during the deaths of Sean Paddock, Lydia Schatz and Hana-Grace Williams.
Failure of their own children to succeed in life. Some of their children living in extreme poverty, alleged abuse and at least one divorce.
Michael's stroke, grasping at woo medicine by undergoing a non-FDA approved stem cell procedure and subsequent partial disappearance from ministry activities.
Media scrutiny over the real abusive beliefs promoted by the ministry.
Recent books published that have flopped abysmally like the hundred or so copies of the easily debunked "Create a Better Brain Through Neuroplasticity" by Debi Pearl.
Aging – both Debi and Michael are aging as well as their advice is now dated and irrelevant to modern life and situations.
Doug Phillips – Vision Forum
Allegations of sexual abuse against Lordes Torres complete with his threatening to have her family deported.
Excommunicated from own church, removed from Home School Legal Defense Association and removed from Vision Forum ministry.
Caused the closure of the San Antonio Independent Christian Film Festival.
Caused closure of Vision Forum ministry and liquidation of assets in his attempt to protect assets from legal actions.
Geoff Botkin – Western Conservatory
Despite years of promotion of the courtship model for taking over the world with Christian reproduction he has failed to obtain suitable marriage partners for his daughters Anna Sophia and Elizabeth Botkin. The ladies are now in their 30s.
Failure of his 'worldview' historical revisionist theology.
Failure of his unmarried daughters as social influencers, who now spend their time justifying existence and singleness.
Reduced to threatening obscure bloggers in an attempt to erase rational criticisms of his ministry.
Equating criticism of his son's small business as attacks on him and his family.
Nancy Campbell – Above Rubies
Left behind in her self-described war on cultural while promoting ideas of Biblical womanhood according to Nancy. Many of her ideas only ever existed in the mythology of upper class Victorian ladies and in fiction.
Increasingly out of touch with the modern world. Demands you do things never once mentioned in the Bible like growing a garden or setting a table with fine china and tablecloths.
Lori Alexander – The Transformed Wife
Has gone from a less toxic message to one that demeans women who are not her.
Extrapolates ideas from the Bible, twisting them into unrecognizable shapes
Has become more radical with every passing year.
Like Nancy Campbell teaches a life style that cannot be maintained in a less than upper middle class income.
Abuses/neglects grandchildren according to her own words in her blog.
Neglects husband during hospital stay even while preaching you must be always available.
Reduces marital sex to a chore to be endured instead of a joyful celebration of love.
Jim Bob and Michelle Duggar – 19 Kids and Counting/Counting On
Hid sexual abuse of daughters by their son for many years.
Covered for Josh Duggar in his many sexual scandals.
Lied about the abuse.
Lied during the Ashley Madison reveal.
Lied about the molestation of the unrelated girl by Josh.
Lied about Josh's many strip club visits in both Arkansas and Washington D.C.
Lied to the press about a recent Homeland Security raid on Josh Duggar's businesses.
Never sought legitimate treatment or counseling for Josh during his escapades. Sent him twice to unregulated, unlicensed, religious treatment centers to do construction work for free.
Exposed the names of two of Josh's victims to the press.
Lied to law enforcement about Josh's involvement with molesting his sister.
Hid abuse from TLC and continued filming while various Josh Duggar scandals were unfolding, including several lawsuits.
There are so many more we could mention here, like Doug Wilson and Steven Anderson and more, but we're keeping this list to the most prominent. One thing is true and obvious – as time passes and these people age they present less like spiritual authorities and more like elderly dementia patients furiously yelling at the sky shaking their fists most futilely. May this trend continue, and the entire movement die out.
There have also been many younger people attempting to be the next wave of cultural enforcers in the movement, but so far none are very successful.
I pray for a time when NLQ is irrelevant and there is no need to keep watching these people.
Stay in touch! Like No Longer Quivering on Facebook:
If this is your first time visiting NLQ please read our Welcome page and our Comment Policy! Commenting here means you agree to abide by our policies but our main rule is this – Do not be a dick!
Copyright notice: If you use any content from NLQ, including any of our research or Quoting Quiverfull quotes, please give us credit and a link back to this site. All original content is owned by No Longer Quivering and Patheos.com
Read our hate mail at Jerks 4 Jesus
Check out today's NLQ News at NLQ Newspaper
Contact NLQ at SuzanneNLQ@gmail.com
Comments open below
NLQ Recommended Reading …
I Fired God by Jocelyn Zichtermann