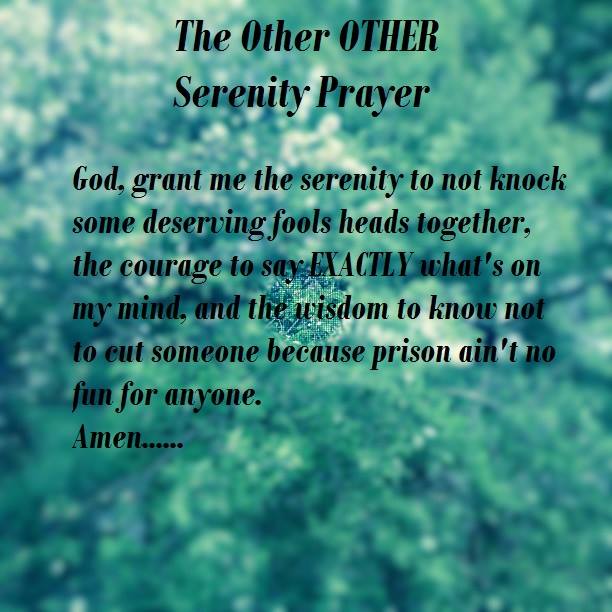 Doug Wilson of Blog and Mablog is in rare sneering form lately. He's taken word salading to new scary heights lately. If his word salad skills were mountain climbing he would be atop Mount Everest between another recent piece, his constant shilling of his silly romance novel "The Man in the Dark" and this let's deny everything about a deadly pandemic raving of his. Doug is in rare nasty lying form. Plus he's one of the worst writers I've had the displeasure to read.
He needs to rename his blog something more fitting to his beliefs like "The Klan in the Dark"
Doug posts several stupid bits about how we're all being played by the evil government, the media, the medical community and many others. I will throw just one number out – 95,213 deaths as of this morning in the United States. 333,000 world wide right now. The U.S. has one third, ONE THIRD of the world wide death toll, yet Doug wants to present this is some sort of evil librul plot. Why can't there be a hotspot in Moscow, Idaho instead of piles of Randy Weaver types and Doug Wilson types?
We have learned that the establishment is bankrupt. We have seen that the scientific establishment is bankrupt. The public health system is bankrupt. The media is bankrupt. The educational system is bankrupt. Our politicians are bankrupt. The end result is that the general public has been fed the most shameless lies, and (thus far) are still largely willing to have it so.
Doug follows this with a faked Soviet-era poster telling comrades to shut up. He thinks he's being clever, yet never explains why he thinks everyone is lying when the scientific proof is literally everywhere.
It is time to drop all references to coronavirus or COVID-19, but not because the virus was imaginary. It was really there, but it was not really doing what the authorities said it was going to do. Rather, we should start referring to this tangled series of events as simply the Panic of 2020. What set everybody off is not the central item of interest right now. The main thing is for us to recognize that it was in fact an irrational panic, and not an apocalyptic pandemic. What set the chain of unreason off in the first place is a matter of lesser importance. This is because the real story is found in why we were all so spookable — when a people are that spookable, pretty much anything might do it.
95,213 deaths and he thinks we just need to stop talking about it without any explanation of why he thinks everyone is lying about this? The proof is in the pudding, or in this case the death total.
After some moaning about hospitals not being jam packed and hospitals having to make staff reuse N95 masks we end up here. Doug admits his real concern is just filthy lucre, money, money he's likely worried about not flowing into his churches coffers and his hot little plump hands by extension. As usual money is Doug's God. Just like always with these hateful guys.
Say, for example, that you got people hunkered down into their lock down corner by predicting mega-death. Hundreds of thousands dead in Seattle by this weekend! Over a couple million in the United States! Over 500K in the UK! Spectacular numbers indeed. And what did we get? If you were to gather up all the fatalities from all respiratory air-borne illnesses, and put them on a twenty year graph with the years unlabeled, you wouldn't be able to pick 2020 out of the line-up. When it comes to respiratory air-borne illness taken all together, we had a year, well within the average oscillations. But if you did the same thing with bankruptcies, business closures, unemployment, the stock market, or GDP, you would be able to pick out the year 2020 from fifty yards, even if the graph was a small one,
Doug has one enormous falsehood sitting in the middle of this, the lie about lung deaths. There is no lung disease, not emphysema, not the flu, not pneumonia, nor asthma, or lung cancer that kills 95,213 Americans in the matter of mere months. The only reason that the death toll isn't higher is because many Americans decided to put the health of other citizens first and STAYED HOME!
Reading things like this infuriates me in light of all that has happened. People like Doug encourage others to take very unsafe steps, he puts them at risk of contracting Coronavirus. I wish there was some way to hold him legally liable for risking others, particularly right now when so many things are reopening now and infection rates are starting to soar.
I just finished reading a book written a couple of years ago, before the pandemic, about the Spanish Flu outbreak worldwide in 1918. Pandemic 1918 by Catharine Arnold. There are a lot of similarities, right down to what the illness did, how quickly it spread and how it was eventually defeated by, guess what, masking, washing hands and social distancing. Pandemics happen. We were due for one, yet his great leader Donald Trump fired the team that studies pandemics and helps ready the nation for one. Criminal stupidity. Those too prideful, stubborn and stupid to learn from history are doomed to repeat it. It took over two years to put the Spanish Flu in check, and I think we're in for at least that long with this bout.
Stay in touch! Like No Longer Quivering on Facebook:
If this is your first time visiting NLQ please read our Welcome page and our Comment Policy! Commenting here means you agree to abide by our policies but our main rule is this – Do not be a dick!
Copyright notice: If you use any content from NLQ, including any of our research or Quoting Quiverfull quotes, please give us credit and a link back to this site. All original content is owned by No Longer Quivering and Patheos.com
Read our hate mail at Jerks 4 Jesus
Watch our near daily exploration of our topics on YouTube and the bad Biblical advice of Dori Dalexander.
Check out today's NLQ News at NLQ Newspaper
Contact NLQ at Suzanne.calulu@gmail.com
Comments open below