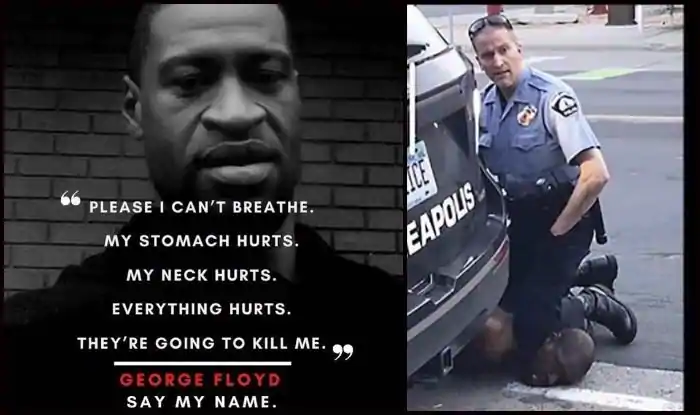 One thing I can say for Quiverfull Evangelical pastor Doug Wilson is that he has a funny habit of pulling the worst possible ideas out of thin air and taking them to bed. Caressing them into full disgusting ridiculous life. His capacity for spinning conspiracy theories is unparalleled, even for a Fox News consumer. That and his ability to spin the most revolting prose in his romance novel "The Man in the Dark"
We know Doug is a Trump supporter. Trump rings all his bells and whistles of ingrained racist. It' s not a surprise. It is a surprise when he attempts to claim that a worldwide pandemic with natural causes, and the response to racial injustice is caused by liberals to take down Trump. Headdesk here.
"We are not actually talking about the 2020 election here, because the 2016 election is still being contested. It is not being contested by honest means, of course not, but it has been contested from the moment Trump won down to the present.

There have been many aspects to this attempted (slow-motion) coup d'état, but it has come in three major waves. The first was the Russian collusion saga, culminating in the impeachment fiasco. The second was the misbegotten coronavirus panic, an attempt at wrecking Trump's strongest hand going into the fall election, which was the economy. Remember the economy? Good times, good times. The third wave has been the orchestrated and choreographed and astro-turfed rioting that erupted in the aftermath of the death of George Floyd. One, two, and three."
Remember the economy? You mean that manipulated overloaded false metric invented by conservatives to try and bolster the claims of a sub-standard president? One thing we know is that the Dow Jones goes up and goes down, and it does not always reflect reality.
Since the beginning of Coronavirus there have been some very down days, but the market seems to have stabilized even in the middle of Trump fiddling and American cities being ablaze over the death of George Floyd. Add in the excrement storm that is the sneaky ending of the Peace Corp, Trump calling for more police brutality, his tear gas laced perp walk/photo op at the church, and a million other small things it's starting to look like the Dougs of this world are very wrong this time. Lowest approval ratings for a president of all time at this particular point in his first term, and that includes a Bush, Clinton, a badly intoxicated pile of presidents, Grant and a cowering criminal Richard Nixon. Wow.
Polling currently shows Joe Biden in the lead over Donald Trump, no matter what old racist white guys like Doug Wilson think.
Here's the dangerous lie being fomented by Doug that could harm all of us:
" It is revolution being conducted by an elite who have been bred to believe that they have a divine right to whatever it is that they currently want."
This is the exact language a bunch of gun nuts masturbating over their weaponry can be activated with. The very words someone unhappy with the election might use to ensure that there is no peaceful transition of power and we get armed rebellion.
Doug is breaking my brain right now with his words here. A few more selections.
"Then there is the second. Some might balk at the idea of including the so-called pandemic as a political operation, but that is what it was and is."
It's an illness. Proven to be an illness no different than the Influenza of 1918, which stupid people said the exact same things about, that took social distancing, masking and shutting down for two year to kill. Want to make the pandemic longer? Keep disobeying medical advice.
"What is more apolitical than a virus, right? You might be forgiven for thinking that way, you naive little yap, but the governors and all their officials are NOT apolitical. And they all gave the game away when they all, with a straight face, waved through the massive protests over the Floyd death, but continued to restrict churches from meeting. "
Doug is in complete denial, thinking that the words of a governor of either party can stop the rallying of most masked people determined to effect societal change. Unlike churches, that glorify disobedience to safety laws.
Then we arrive here:
"They actually do allow people to go to church, it just has to be a Black Lives Matter Church."
Aha! And there it is. Doug's racism fully on display just so you don't have to spend money on his book on how blacks as slaves are Godly.
After urging everyone to go vote for Trump Doug's answer is violence against the government, treasonable actions he could be arrested for and jailed for a long time. I'm sure he'd love that, just so he could fund raise and bloviate from the jail house.
"…but the only advice that I would give for preparing for that scenario is to buy guns and ammo."
Looks around. I am just not seeing these self proclaimed Good Christian Warriors with guns around during the protests. All talk and no action.
Stay in touch! Like No Longer Quivering on Facebook:
If this is your first time visiting NLQ please read our Welcome page and our Comment Policy! Commenting here means you agree to abide by our policies but our main rule is this – Do not be a dick!
Copyright notice: If you use any content from NLQ, including any of our research or Quoting Quiverfull quotes, please give us credit and a link back to this site. All original content is owned by No Longer Quivering and Patheos.com
Read our hate mail at Jerks 4 Jesus
Watch our goofy rants on YouTube and the bad Biblical advice of Dori Dalexander.
Check out today's NLQ News at NLQ Newspaper