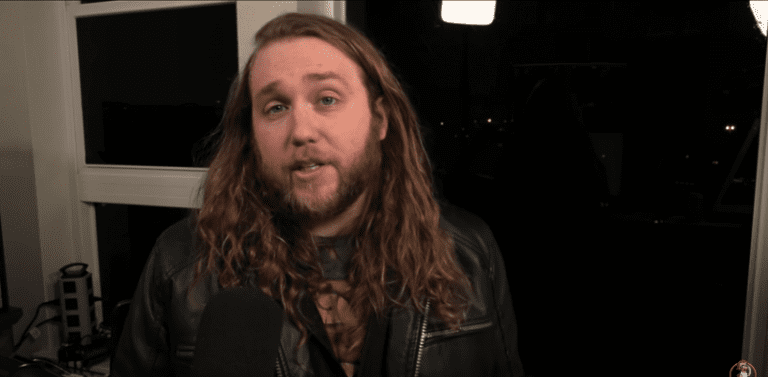 Has everyone seen Jimmy Snow Mr. Atheist's video on my recent words about not posting about Lori Alexander because of her brain tumor? I love Jimmy, even if I have been taking something of a Loritorium here off and on for months because I believe when we mention her here it's sort of like poking a sick badger with a sharp spoon. There can be no benefit to the badger, it's not going to wise up and change its behavior. It's just going to continue in its own weird aggressive ways, getting more riled up.
Here's the video:
Jimmy explained why he didn't totally agree with me on leaving Lori alone while fighting her brain tumor. Now it happens I don't even agree with my former words on not covering her here at NLQ.
One of the things I did when she announced her health struggles was go sign the comments on her site, stating while she and I agreed on very little I wished her the best in this difficult time. I still mean that. The very next morning she ramped up her theology of shame, blame and hatred just a little more intensely.
A few days ago I did a very mild post pointing out that Lori's views on the recent nomination of Amy Coney Barrett to fill the late Justice Ruth Bader Ginsburg's seat on the Supreme Court. Lori just happened to be the first of the female cultural enforcers in Quiverfull Evangelicalism to publicly comment on it. It could have just as easily been a quote from Michelle Duggar, Debi Pearl or Nancy Pearl. I tried to treat Lori with kid gloves in this thing, mindful she is ill, not knowing if her sneering tones in her posts came from the tumor, or not.
Big mistake. Tuesday evening, around 11 pm Mountain Time my husband trudges past me on his way to bed and says something about a 'nutcase' spamming him and asking me to deal with it, since it looks like it's NLQ related. I go into his office and this is sitting in his Facebook messenger:
And so I did as my husband requested. But not before sharing this with Jimmy Snow and a select group of others reporting on Quiverfull. Much laughter happened.
We have a no secrets egalitarian marriage. We have for years. It works for us. We don't tell each other what to do. I don't try to stop him riding his motorcycle, and he does not attempt to tell me not to keep collecting Staffordshire dishes or cats or how to do anything, think anything. We grant each other the wonderful grace of simply being who we are. We both are mature enough and secure enough to allow the other to do what they will. We are both capable of doing the same household tasks, and we both do them as needed. There's not a master/slave dynamic, just two best friends living their lives together.
But at that same time I do not feel the need to spam others living differently than I, or fight those insulting my husband online because he's expressed a contrary opinion to someone else.
So I messaged Ken back, told him my husband had zero desire to speak to him. That NLQ is a daily opinion column. The opinions are mine, I have extensively quoted Lori as allowed by the First Amendment. I pointed out that I have mostly left Lori alone because she is not well. Plus that Lori has the nastiest stalkers of all time. That was it. He didn't reply, so after an hour or so passed my husband blocked him. Jim does not want that stuff popping up when he's trying to read fantasy football news, or argue with a Trump supporter on Facebook, two of his online hobbies.
It gave me quite the laugh to see that Ken Alexander expected my husband to 'discipline' me. We don't have that kind of marriage. He's not going to lean on me to repent. Had he genuinely wanted to talk to me I would have listened. Nearly two years ago Ken popped up in the comments at NLQ, immediately violated the comment rules, ranting angrily. He was summarily banned and his comments removed. The way he approached me this time was pretty bad, disgraceful, making a pile of wrong assumptions while promoting his patriarchal views that neither of us hold.
I am a writer, I work for a professional media company, I cover problematic cultural enforcers. Lori Alexander is just one of many. I feel no need to repent for exposing how wrong the theology is. I have not lied. I have not "liable"d her in any way. I quote her and post my opinion on why she's wrong. You cannot be a public figure and expect no criticism. Because of what she says and does all over the internet there is zero legal expectation of privacy.
At this point I am inclined to never mention either of these people ever again because there are some serious issues ongoing with them. That's not hate, that's reality. I don't hate either of them, I just dislike how they twist religion. It feels cruel. And then Lori says something hateful and this guy thinks he has the right to misunderstand what I do, and contact my husband to try and spank me. This is all so childish. I see it for what it is, an attempt to shut down my voice merely because I say things they don't like and I own a vagina.
So I put it to you, dear readers. do you want to keep discussing the problematic theology of Lori Alexander? Or are you as sick of her as I am? Let me know in the comments.
That debate? Another one chiming in with a skewed view of reality. I wonder if post debate angst is why Ken reached out to my husband?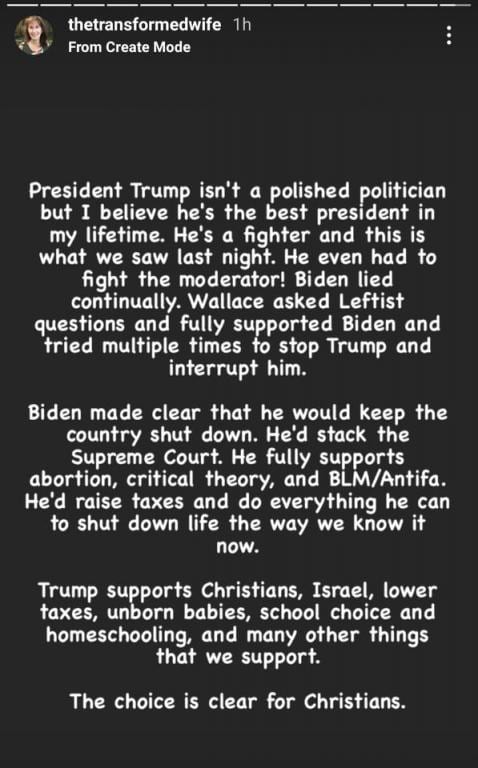 ~~~~~~~~~
Stay in touch! Like No Longer Quivering on Facebook:
If this is your first time visiting NLQ please read our Welcome page and our Comment Policy! Commenting here means you agree to abide by our policies but our main rule is this – Do not be a dick!

Copyright notice: If you use any content from NLQ, including any of our research or Quoting Quiverfull quotes, please give us credit and a link back to this site. All original content is owned by No Longer Quivering and Patheos.com
Watch our goofy rants on YouTube
Check out today's NLQ News at NLQ Newspaper