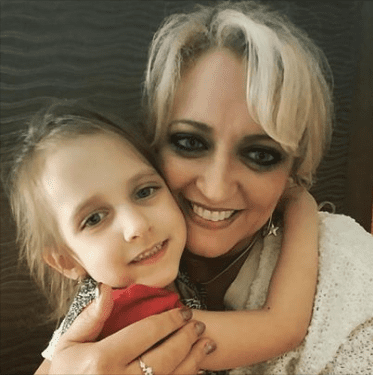 Today we have to talk about something rather gruesome that we've seen in Quiverfull, and Evangelicalism so many times, and what happens when self described journalists do the same thing for money. A couple of situations have arisen that illustrate the worst of these tendencies to use children as objects to monetize someone else's lifestyle.
The worse Quiverfull offenders of child exploitation are Jim Bob and Michelle Duggar. They have built their entire personal wealth and fame on the notion of hyper fertility and micro managing every moment of their children lives on camera. For money. This is not what responsible loving parents do, this is reprehensible!
I hold the Duggar's responsible for the wave of awful Quiverfull people who have attempted to do the same thing. The idea that exploiting your children for money in the eyes of the world and calling it a ministry. The Collins family, the Botkins, the Bates, Paul and Morgan Olliges, Bethany Baird Beal, the Maxwells, the Andersons, and of course no round up of exploiting your children in Quiverfull would be complete without woman determined to get a TLC show Jill Rodrigues.
There is nothing Jill will not exploit, from yesterday's posting of a youth conference filled with her kids and other people's kids to her own daughter's wedding for post-wedding attention with the posting of this video.
When it involves legitimately taking a step for the betterment of the child, without any reflected glory on Mama you can guess what Jill's action will be. That extended to the wedding, it is why her son Timothy's path to higher education stalled and crashed. If it shows her in a light like the best mom ever she does it, even if the rest of us are pointing in laughing, like at yesterday's release of Timothy's unfortunate CD. As timidly as he sang you cannot convince me that this was his idea. Contrast her new kitchen with the living room/common room that is a plywood shed. What is seen is shiny, and the reality is vastly different.
To the Jill Rodrigueses of this world the main role of children in this world is to function as props, supporting players in the life of Mama, or, in extreme cases as fungible, sacrificial objects discarded when unable to keep reflecting her imagine. Living, breathing stage props. Look at how quickly Nurie was mourned over, almost like she was dead with odd mentions and then radio silence.
But the Jills aren't even the worst. Thankfully Jill has not exploited her children as victims. The worst exploiters are those that exploit the sexual abuse of minors for money, who expose the names of assault victims to the world just to either keep cold hard cash flowing. Like when Jim Bob and Michelle Duggar exposed during that Fox News interview exactly who the sexual assault victims of their son Josh were by forcing two of them to speak out.
Child sexual assault and rape victims are survivors of trauma, not excuses, not fodder for gossip, or a means to make money. And when people expose them in some way without being the victims themselves they are indulging in the re-victimization of those victims. They do damage, more harm to those suffering.
It's hard to recover from sexual assault when you are an adult, but as a child this can be an insurmountable thing, requiring much therapy, a supportive family and a safe environment. It's not suitable for others uninvolved to involve themselves and speculate over issues like if the victim is telling the truth.
A few days ago one of Patheo's former columnists, Katie Joy of Without a Crystal Ball now on YouTube, involved herself in reporting over the story of the Long family. I personally do not see how anyone could watch the video of the child in meltdown mode disclosing her sexual abuse to her family and not break down themselves. I know I cried, but that might just because I suffered something similar at the same age as this little girl whose name I am not going to mention. I have no intention of adding to her pain.
Ms. Joy has been making videos galore about this situation. This little girl is not a celebrity, she's not even a minor Quiverfull celebrity. She is just an average child who has been victimized by predators. Now she's being re-victimized by unscrupulous monetized Katie Joy, who made a video and took it down that was must worse than her attempts to pump the family for information to publish. The video alleged that the child was a brat, or acting like a brat, and that the father was merely interested in promotion of the rape for what money he could scam out of others.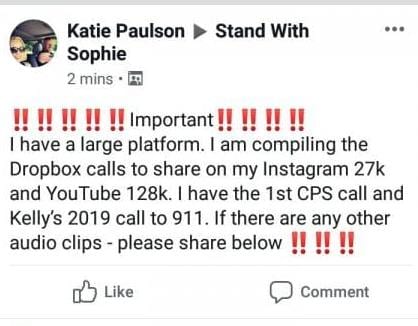 While I am happy Katie Joy removed these videos, I am not happy that in her mind a child dealing with sexual abuse is fodder for gossip, or tea as she terms it. This is a serious case where the judge handling the allegations and investigations has placed something of a gag order, no shared photos or videos with information. No one should be attempting to exploit this child's pain!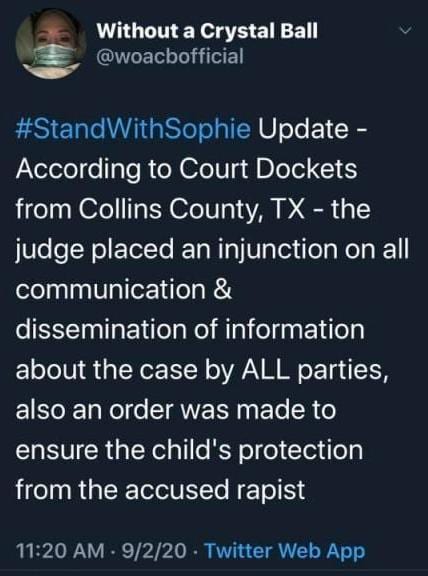 From my time working at a childrens residential treatment facility with kids trying to heal from similar and worse assaults I can tell you that this type of exposure, exploitation and behavior is harmful to the child. I talked a little bit about this the other day on YouTube, why this is wrong, and how it harms the child.
Can we all agree that exploitation of anyone who is a sexual assault victim is wrong, but in the case of a child it could also be illegal. Let's refrain from this behavior. Trauma is not tea, it's not a way to make money, it's not public gossip mill fodder. It's painful, and the best thing we can do in these horrible situations is support those who have been victimized.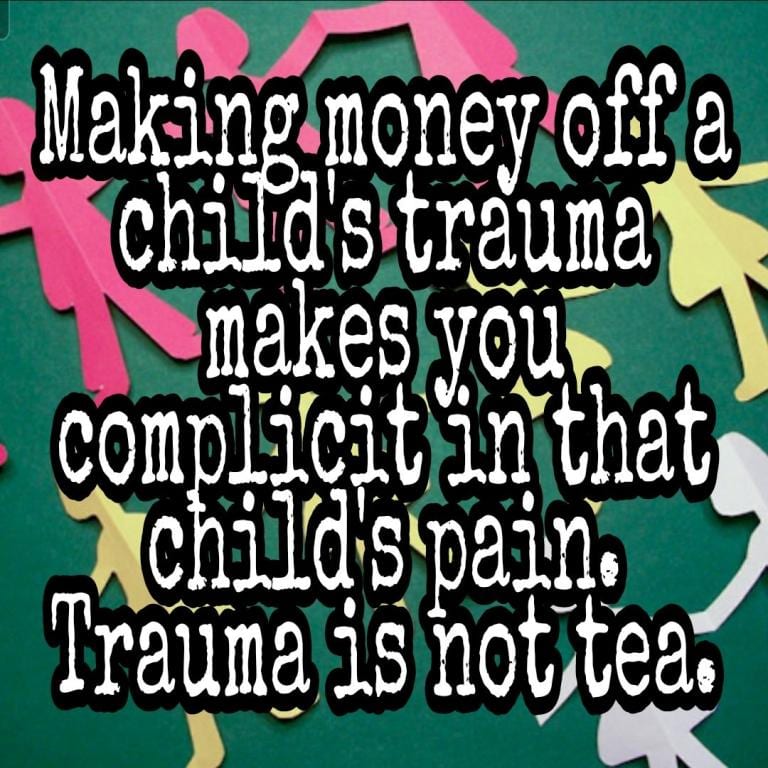 ~~~~~~~~
For the record Katie Joy had been a friend of mine for quite some time, from the first moment she arrived at Patheos. Three months ago I discovered she was misusing and misunderstanding much of the information from here for her YouTube channel. Things like calling Michael Pearl's book "To Train Up A Child" "Train a Child" and saying that blanket training involved iron or other types of plumbing pipes and so many other things. It does not help end these horrible things if they get completely misinterpreted. She'd stood me up on a live video, but I was merely hurt over that. It was this, when I discovered her misuse for money of much of NLQ's content I ended the friendship. Her exploitation of a child's rape for money was too vile to allow to pass without commenting.
~~~~~~~~
Sorry this is so late! Postings for the next week might be delayed or interrupted. My husband has surgery in a few days, and I was briefly hospitalized this morning to receive IV treatment for dehydration due to a stomach virus.
~~~~~~~~~
Stay in touch! Like No Longer Quivering on Facebook:
If this is your first time visiting NLQ please read our Welcome page and our Comment Policy! Commenting here means you agree to abide by our policies but our main rule is this – Do not be a dick!
Copyright notice: If you use any content from NLQ, including any of our research or Quoting Quiverfull quotes, please give us credit and a link back to this site. All original content is owned by No Longer Quivering and Patheos.com
Read our hate mail at Jerks 4 Jesus
Watch our goofy rants on YouTube and the bad Biblical advice of Dori Dalexander.
Check out today's NLQ News at NLQ Newspaper
Contact NLQ at Suzanne.calulu@gmail.com