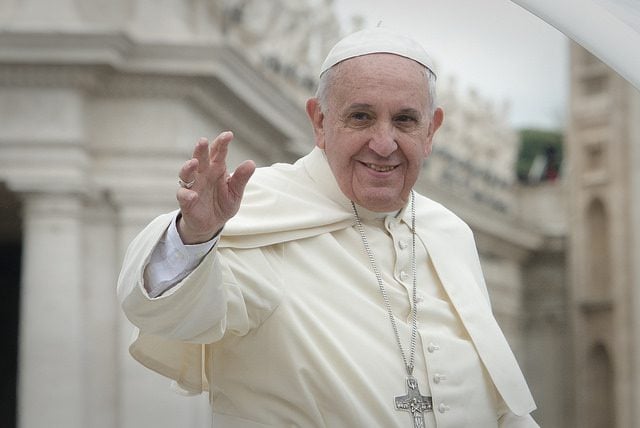 Pope Francis has enacted an internal reform of the Vatican by combining Family, Laity and Life into one dicastery.
I don't understand the inner workings of the Vatican. But looking at this from the outside, it makes sense. If I am correct, a dicastery is a department within the Curia. The ministries relating to family, laity and life are certainly bound together by common interests.
From Catholic News Agency:
Vatican City, Oct 22, 2015 / 11:27 am (CNA/EWTN News).- Pope Francis announced Thursday to the Synod on the Family that he has chosen to establish a new office in the Roman Curia that will deal with issues of laity, family, and life, as part of his reform of the curia.

"I have decided to establish a new Dicastery with competency for Laity, Family and Life, that will replace the Pontifical Council for the Laity and the Pontifical Council for the Family," Pope Francis said Oct. 22, according to a communique from the Holy See press office.

"To this end, I have constituted a special commission that will prepare a text delineating canonically the competencies of the new Dicastery. The text will be presented for discussion to the Council of Cardinals at their next meeting in December."

The Pope added that in addition to the pontifical councils for the laity and the family, the Pontifical Academy for Life will also joined to the new office.

This move is significant because it streamlines three separate offices into one; it is also meant to give greater attention to issues relating to the laity in the Church.