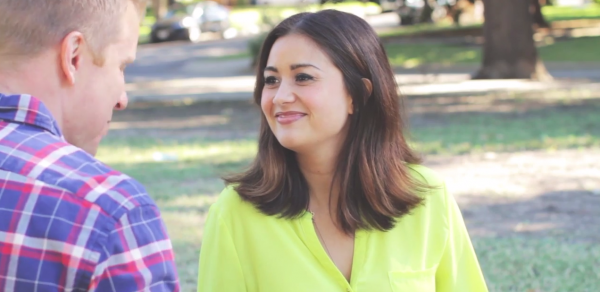 It's been a busy year for Catherine and me. Lots of traveling, events, new projects and writing. In fact, I can't believe the book I worked on this year comes out in about a month. What a year!
In the midst of the craziness, Catherine was nice enough to set up a fun date for the two of us recently, and just like old times, the cameras came along.
Things, well, didn't exactly go as planned though…
You can check out the whole thing here:

By the way, don't forget that when you pre-order For the Right Reasons (from Amazon, Barnes & Noble, Books-a-Million, Christian Book Distributors, Family Christian, or Parable) and you'll get the following items free:
Pre-Order 1 Book and Receive:
Exclusive Q&A Video from Sean & Catherine
Exclusive eBook from Sean
"Thank You" from Sean
Set of sharable, printable quote images featuring quotes from the book
Pre-Order 5 Books and Receive:
All of the above
Signed copy of the book
Invitation to an exclusive viewing of a Google Hangout with Sean
Just email a copy of your receipt or confirmation email to rightreasonsbook@gmail.com
Read more on the Faith and Family Channel – follow me on Facebook, Twitter, and Instagram!