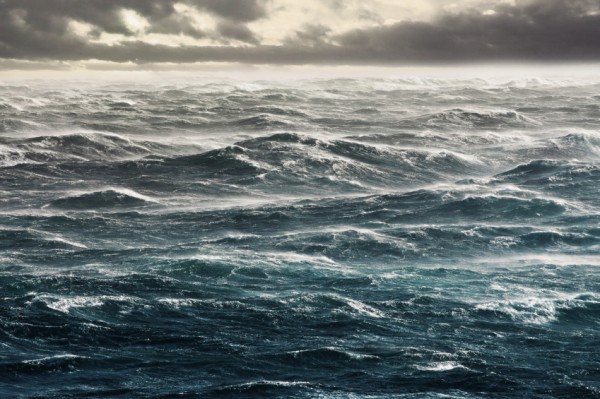 You won't believe this amazing survival story. Rob Konrad, a former NFL player, was fishing 9 miles off the coast of Florida when a wave knocked him into the water. His boat was on autopilot and just kept going without him. Konrad called it "a boater's nightmare." But he didn't float around groaning for long. He knew what he had to do – swim back to shore.
In what ESPN called "a testament to willpower and world-class athleticism," Konrad swam not nine, but 27 miles to reach the shore at Palm Beach. He got bit by "a whole bunch of stuff," was circled by a shark, and noticed plenty of jellyfish glowing in the dark. He stayed focused on the lights on shore, and when things got really tough, pictured his wife and two girls.
His wife Tammy said, "He had two angels on his back." He was almost rescued twice – by another fishing boat and a Coast Guard helicopter – but neither spotted him. Sixteen hours after being thrown in the water, Konrad heard the sound of waves on shore and finally reached land. "The problem was I couldn't walk. My body was shaking uncontrollably. I crawled up on the beach and warmed myself up enough to be able to walk." He made it to the nearest house and rang the doorbell.
Diana Nyad is a professional endurance swimmer – this woman swam from Cuba to Florida without a shark cage – and she's even impressed.
It's an incredible story. Taking his life in his hands and deciding he was going to save himself, I admire him. We're not really talking about a swimming story. We're talking about a survival story. I'm sure his background as an athlete – toughness, having resolve, knowing things are going to be painful – were the saving grace for him.
Konrad spent days in the hospital recovering and rehydrating. At a press conference, he had to be helped up to the podium to talk about his feat. The swim had taken every last bit of strength he had. "I shouldn't be here," he said. But when he looks at his family, it was all worth it.
Oh yeah, what team do you think Rob Konrad used to play for?
Appropriately, he used to be a Dolphin.

Read more on the Faith and Family Channel – follow me on Facebook, Twitter, and Instagram!