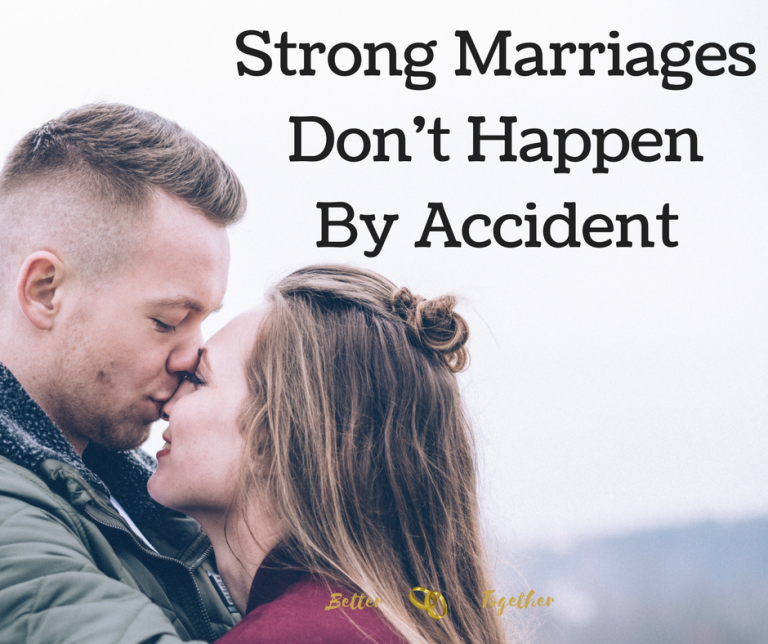 When my husband and I married, I assumed because we loved each other, marriage would be easy. I'd never thought about how to build a strong marriage. I didn't think it would be so much work. I discounted the impact of pain from unresolved hurts in my life.
After the euphoria of the wedding and honeymoon died down, life set in. And my old hurts were coupled with new ones. Unmet expectations snowballed into anger and bitterness. Along with insecurities, soon the only thing thriving in our marriage was the increasing amount of pain and discontentment.
Everyone who gets married takes unresolved hurts into the union. We fool ourselves into thinking love will overshadow those hurts and marriage will make us whole. We don't think they'll become hurdles in our relationship, which will cause more pain.
If you're like most people who get married, you think your love will blossom into a strong, thriving wholesome marriage.  Thriving marriages are intentional. In 30 plus years of marriage, I've learned:
Saying "I do" doesn't erase the pain of past hurts.
Bad marriages don't happen by accident.
Strong marriages don't happen by accident
Loving marriages don't happen by accident.
Healthy marriages don't happen by accident
Marriages crumble when couples fail to intentionally focus on the kind of relationship they want to build. One reason we may not focus on building a strong marriage is because we're either holding on to or trying to get past unresolved hurts.
When our hearts are filled with negative emotions, we leave little room left for positive ones. Past hurts can prevent us from cultivating a strong, thriving relationship. And, love won't grow unless it's cultivated.
I cultivated anger. I wanted to see my husband as the problem. I refused to take responsibility for the sin that came out of my hardened heart. Many times I responded to him out of past hurts.
One of the keys to a strong marriage is how we choose to respond to each other when we've been hurt.
Strong marriages are built through intention. By choice. Making a choice everyday to:
1. See your husbands for who he is and not through the lens of a past hurt
2. Focus on who he is becoming
3. Put God first in your lives
4. Keep disagreements in the now and leave the past in the past
5. Put each other's needs first
6. Forgive
7. Respect each other
8. Pray for each other
9. Give freely of yourself and often
Love alone won't sustain a marriage. If you want a strong marriage, you have to build it. And you can't build it on a foundation weakened by hurt and insecurity. We have to find ways to leave the past in the past and choose to start everyday with a fresh supply of grace.
What do you do to strengthen your marriage intentionally?
Need skills to build intimacy?
---
Subscribe to updates from The Not So Excellent Wife here!
Also known as the Not So Excellent Wife, Sheila Qualls understands how tiring a tough marriage can be. 
She went from the brink of divorce to having a thriving marriage by translating timeless truths into practical skills. She's helped women just like you turn their men into the husbands they want.
After 33 years of marriage, she's a  coach  and a speaker whose passion is to equip women to break relationship-stifling habits and do marriage God's way. And you don't have to be a doormat to do it.
She and her husband Kendall live in Minnesota with their five children and their Black Lab, Largo.
In addition to coaching, Sheila is a member of the MOPS Speaker Network.  Her work has been featured on the MOPS Blog, The Upper Room, Grown and Flown, Scary Mommy, Beliefnet, Candidly Christian, Crosswalk.com, The Mighty and on various other sites on the Internet.