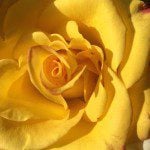 "We are so happy to be with you tonight!" This is often the first message we hear when inviting the spirit guides to join us and speak through my voice. Their joy is palpable, as if our gathering had convened a big celestial party. Why are they always so gleeful?
Our spirit guides have a purpose toward which they yearn, just as each of us does in this earthly life. Guides from the angelic realm long to connect with us, encourage and love us, and help us move forward in our growth. That is their purpose. So when we gather and invite their presence they are overjoyed because they are able to do the work they love, bestowing compassion and wisdom upon those whose hearts are open to it.
During a recent group channeling session, they provided a beautiful guided meditation to encourage our relationship to the angelic realm. Enjoy this short adventure by itself or as a start to a longer meditation.