Minor chords. Spooky sounds. A little trippy. A driving but mellow beat. It's Witch House.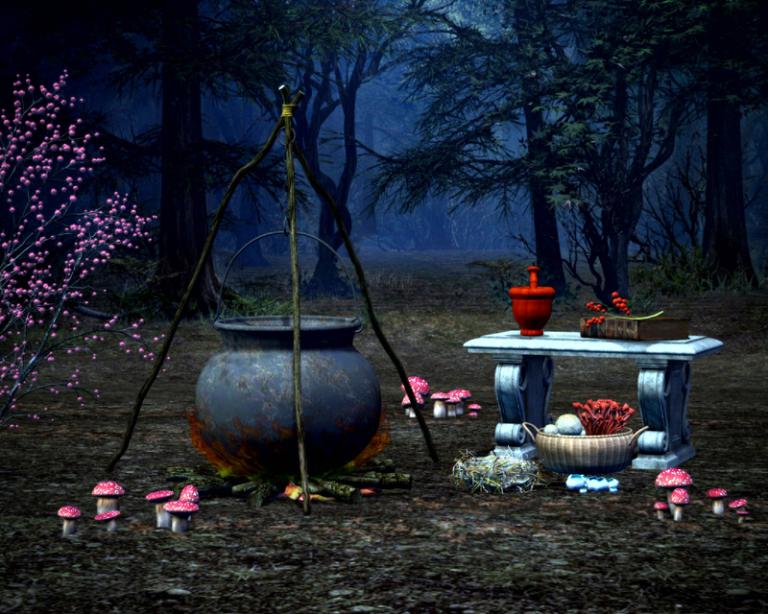 Not everyone loves the modern witch aesthetic flooding our feed as much as I do. I see comments on blogs that say, "I guess I'm not a witch, since I don't look like that!"
Sadly, the images in modern society don't match reality for 99% of people, and this happens to include the modern witch aesthetic.
Although Witch House music uses these kinds of images, it also transcends the images. The music is accessible to everyone.
My fire dancing group uses this song for performances.
Not everyone will like Witch House — it's electronic, and may sound contrived to some people. But some people will find a new genre to love.
I like to play Witch House when I'm preparing for ritual on new and full moons. It's good music to dance to and get into a trancy state of mind. With a little bit of incense and a few candles, it really helps set the mood. I've used it in rituals and practices before too. If you want do do this too, make sure you have good songs so if something weird starts playing in a mix, it doesn't distract you.
Here are a few of my favorite videos of Witch House music.
You might hear a familiar pagan chant in the video above.
If you like electronic music, you might also find that it's nice to dance to and get into the mood. Like any genre, there are some hits and misses. It can get too weird, or too mainstream or fast. My advice — find songs you like and listen to those.
While Witch House could be thought of as just another new age ambient movement, it's so much more than that. When you listen to good music, its more subtle effects can soon be felt, especially if you're sensitive. Witch House evokes a certain kind of feeling, one that makes me aware of the liminal and open to the mysteries. At its best, it's uplifting and stills any crazy energy within me. It doesn't demand a lot of attention, with a sparse but present drum beat that is ever-shifting.
If you enjoyed this article and are looking for more good music, check out my blogs on Pagan Viking Music and Dead Can Dance's New Album, Dionysis. Both blogs have videos so you can listen to the music for free.
Happy listening and blessed be!
~ Align with Starlight Witch ~