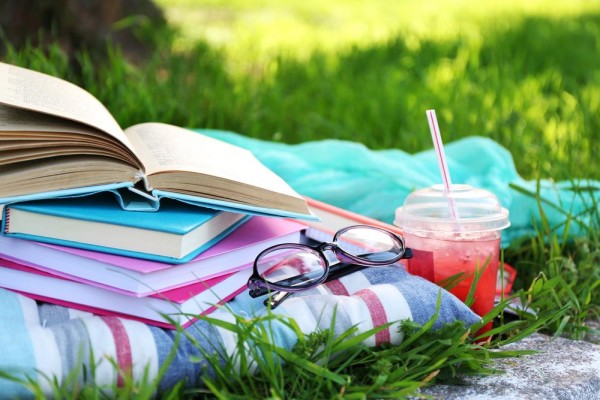 With the 4th of July behind us, we are now wholly and fully into summer, and looking for the best reads to take to the beach or, if you're like me, to the front porch. Over at National Review, they've collected some titles for us to peruse, and invited me to include a few ideas.
This summer, I am picking up classics: The Daughter of Time, by Josephine Tey. A mystery novel unlike any I've ever read: an injured police detective lies in a hospital bed, from which he attempts to solve a 15th century murder commonly attributed to Richard III. It's a breezy, surprisingly chummy, fast-reading novel, and incredibly entertaining. As much fun to read as Rear Window is to watch.

The Sirens of Titan: A Novel by Kurt Vonnegut. Science Fiction for our time, where the anomalies are regularly scheduled, heroes are only illusory constructs and all of the privileged people — if they are also "good" people — live a kind of penance in the name of fairness and equality: beautiful, bright women burden themselves with ugly, stupid men; gifted athletes drag weights, so they might have no advantage over the ordinary, and lovable Harmoniums tell one particular Martian how to get lost. Classic, hilarious, and terrifying.

Catch-22, by Joseph Heller. Rereading it after 40 years, I am struck that Heller's descriptions of corrupt bureaucracies run by preening egoists and their smarter underlings are still relevant to our time. Whether through the slow communications of the early 20th century or the drone warfare of our time, it seems the people calling the shots never really see the ones pulling the triggers, figuratively or literally.
There are tons of other, newer titles over at NRO, so check them out.
I want to make a special mention of Tweeting with God by Fr. Michel Remery (a great book if you have a long drive before you and curious, bored teens in the back of the car), and Margaret Rose Realy's A Catholic Gardener's Spiritual Almanac, so you can start thinking about autumn!
If you're traveling in August, with younger kids, you might be able to grab a copy of Lisa Hendey's New Chime Travelers Series of children's books, to keep them amused, too, while you're learning to say "Yes".
Let me take a moment to remind you that a few of our Patheos bloggers have recently released new titles, or have won awards (from the Catholic Press Association and the Association of Catholic Publishers), for their books? Uniformly excellent, quite beach-tote-able and worth reading. I'm including them here — along with a few other great titles — in no particular order:
These Beautiful Bones, by Emily Stimpson
Arriving at Amen by Leah Libresco
Saints and Social Justice by Brandon Vogt
Gifts of the Visitation by Denise Bossert
The Thrill of the Chaste by Dawn Eden
The Prodigal You Love by Sr. Theresa Aletheia Noble, FSP
Not God's Type:An Atheist Academic Lays Down Her Arms by Holly Ordway
Atchison Blue by Judith Valente
Particularly in light of the Church's recently recognizing Fr. Stanley Rother as the first American Martyr, I highly recommend Maria Ruiz Scaperlanda's book The Shepherd Who Didn't Run: Fr. Stanley Rother, Martyr from Oklahoma. She gives us a well-rounded view of the man, and a sometimes heart-gripping account of what led to his martyrdom. It's not in release yet, but you'll want to pre-order it, because he's going to be in the news a lot in months to come.
Also, not yet in release, but one that perhaps will be just want some ladies need when summer backs away, is Lisa Mladinich's True Radiance: Finding Grace in the Second Half of Life
Finally, I want to recommend Paul Thigpen's A Year With Mary, which is a daily-read book. It's great electronically, but seriously, this book is so beautifully bound, that you really should just go ahead and start your Christmas shopping with it. You can gift a lot of people and make them very happy, with that book.
And of course, there is always this one…