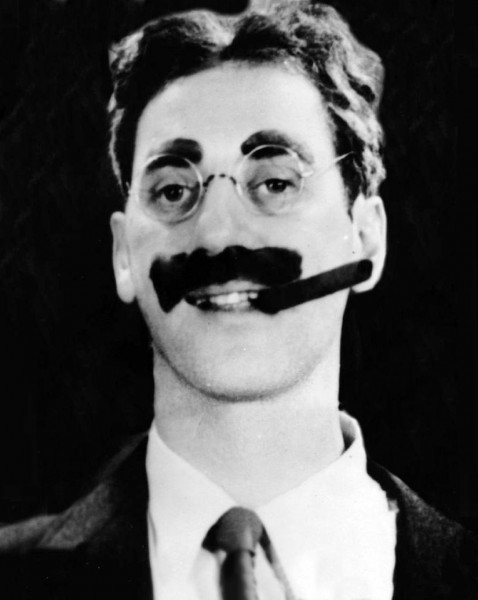 I said earlier that I had an announcement to make, and now I have the chance to do it. So, here goes:
Effective the close of business yesterday, I have resigned my position as Managing Editor of the Catholic Channel.
I have loved working with all of Catholic channel writers, who have become real friends and partners-in-prayer, and this gig has been inspiring and instructive to me, a gift and privilege; I've had the opportunity to indulge my passion for finding really great writers and then promoting them, and watching them grow. That has been my greatest pleasure while here; it's given me enormous satisfaction.
But it's time for me to try my hand at something new; there is only so much blog-wrangling a girl can do, and I think this girl may have hit capacity a little bit ago. I fear the newer bloggers, who have only recently joined us may feel that I have invited them to a party just as I am leaving — "hello, I must be going," as Groucho sang — but it's a good party, and they're going to help keep the energy fresh, around here!
I look forward to watching it all from a distance, and cheering everyone on — but not too far a distance. For the moment, The Anchoress remains here at Patheos. I hope to move it to a stand-alone site within a few weeks, but first I must find a good blog designer. I need to refresh my look and also undo whatever fresh hell I have unleashed upon my planned "new" site as I have tried to build it on my own. I am still a techno-idiot, among other idiocies.
Let me say that Patheos.com has been a great place to work; I have only good things to say about this visionary operation, and the tireless editors, techies and lead-teams who make something so large run so smoothly. It's been a pleasure all-around, and I will miss the daily interactions. It's just time for me to try something different.
To that end, today I begin a new adventure as Editor-in-Chief of the US division of Aleteia, which is preparing to launch a new design, and a whole new editorial direction as well. Exciting things are ahead, at that publication, which will be apparent by the innovative coverage planned for the pope's visit later this month.
So, keep your eyes peeled. You'll be seeing me around, here for a bit yet, and elsewhere. Please pray for me. I need lots of prayers!