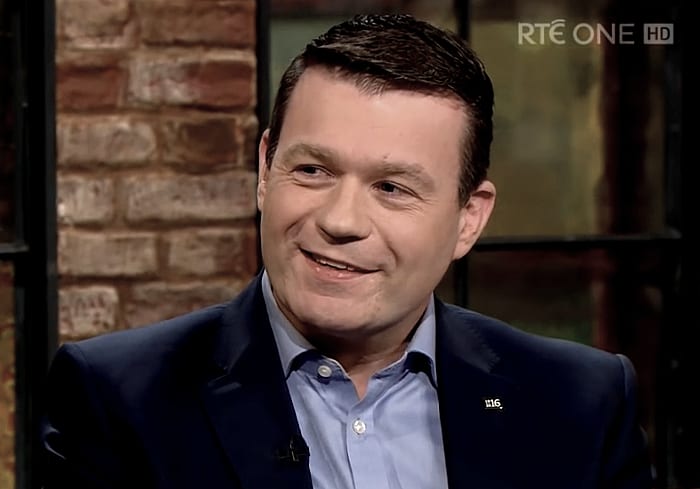 IN THE wake of the publication of a horrifying report detailing the extent of cruelty meted out to babies and women at Catholic Church-run homes, Ireland's Labour Party leader Alan Kelly has warned that, if the church fails to make reparations to victims, its assets should be seized.
The Irish Independent this week reported that almost 20 years ago former Fianna Fáil Minister Michael Woods agreed a €120-m settlement from the church, but most of the commitment was reneged upon.
In 2018, Catholic League President Bill Donohue described the mass grave found at Ireland's former Bon Secours Mother and Baby home at Tuam as a "hoax":
The nuns should pay nothing. Let the activists like [Catherine] Corless in Ireland, and the Church-bashing activists in the United States like Irish Central, pony up first, then rip the Irish taxpayers for the remainder.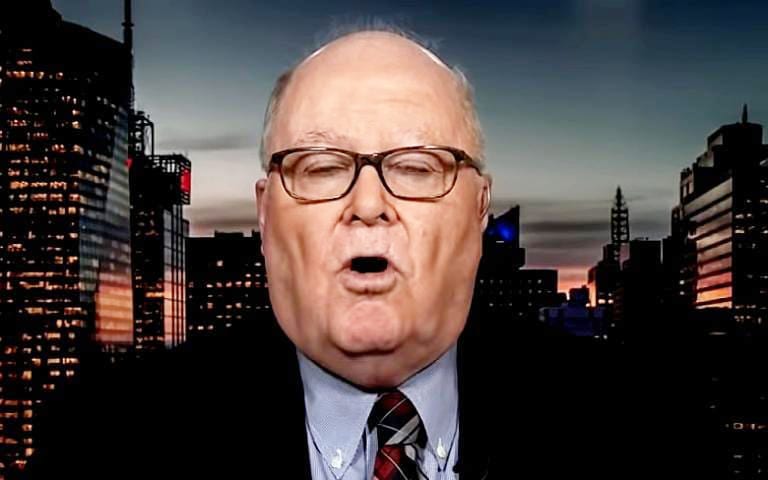 In a later report in 2019, Donohue, above, repeated the hoax claim, saying the mass grave story "is a cruel myth promoted by those whose agenda it is to smear the Catholic Church"; that Corless was not a historian but a "typist" and:
Just as in the United States, pro-abortion and pro-gay activists seek to discredit the Catholic Church, thus making it easier for them to succeed. To accomplish their agenda, they are prepared to lie about the Church's past so as to marginalize its voice today.
Kelly is determined that the RCC institutions involved in the scandal should not be allowed to slip off the hook again.
We need to ensure this time round, that those religious institutions make their contribution. If they don't make their contribution, we will pass legislation – I will draft it myself – to ensure that we can take their assets to ensure that they make that contribution.

We cannot go through what happened in this country before.
Children's Minister Roderic O'Gorman repeated to the House that he had written to the religious orders involved, pointing out the need for a financial contribution to the Government's intended "restorative justice" scheme for survivors, asking also for an early meeting.
He said the Government intended to have a redress scheme in place by April. It would:
Represent the State, seeking to start the process of rebuilding a relationship with those that it has so badly let down.

I hope and I believe that is essential that the religious congregations, charitable organisations and Catholic and Church of Ireland primates will also begin the work of rebuilding trust, both in terms of apologies to mothers and adoptees – but also in terms of concrete measures like contribution to the restorative recognition funds and making institutional papers available.
Tánaiste and Fine Gael leader Leo Varadkar said:
It is late in the day, but now is our opportunity to make restitution on behalf of the generations that preceded us. The means by which we do so should be guided by the men and women who survived these institutions. They should be given time to read and reflect on the report and they should inform us as to the next steps.
Meanwhile the order of nuns that ran the infamous Mother and Baby Home at Tuam has apologised for the treatment of women and children at the institution and the "disrespectful and unacceptable" way infants who died were buried.
The Sisters of Bon Secours also confirmed that they will participate in the Government's planned redress scheme for survivors.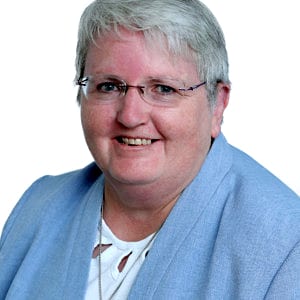 Sister Eileen O'Connor, the Area Leader of the Sisters of Bon Secours Ireland released a statement saying:
The [Mother and Baby Homes] Commission's report presents a history of our country in which many women and children were rejected, silenced and excluded; in which they were subjected to hardship; and in which their inherent human dignity was disrespected, in life and in death. Our Sisters of Bon Secours were part of this sorrowful history.
The statement says that the Bon Secours ran St Mary's Mother and Baby Home in Tuam from 1925 to 1961.
We did not live up to our Christianity when running the Home. We failed to respect the inherent dignity of the women and children who came to the Home. We failed to offer them the compassion that they so badly needed.

We were part of the system in which they suffered hardship, loneliness and terrible hurt. We acknowledge in particular that infants and children who died at the home were buried in a disrespectful and unacceptable way. For all that, we are deeply sorry.
The statement adds:
We offer our profound apologies to all the women and children of St Mary's Mother and Baby Home, to their families and to the people of this country. Healing is not possible until what happened is acknowledged.

We hope and we pray that healing will come to all those affected; those who are living and those who have died. We hope that we, our church and our country can learn from this history.
Corless responded by saying:
I was amazed really and truly. I couldn't believe my ears because I didn't expect that. I thought it would take a lot more lobbying, a lot more begging … And they did admit especially about the burials that they buried those babies in an indecent way – or words to that effect.
On Tuesday, the Taoiseach Michéal Martin said those religious orders associated with mother and baby homes should make a financial contribution to a redress scheme.
The religious orders concerned in particular should make a financial contribution to any scheme that the Government will be developing, particularly where lands would have been sold, for example.
There are plans for the remains of hundreds of infants buried at Tuam to be exhumed for DNA testing and possible identification.
Children Minister Roderic O'Gorman has said that he hopes the legislation allowing for this to happen will be passed by the end of the year.
The Sisters of Bons Secours are making a voluntary contribution of €2.5m towards the cost of the excavation process. The overall costs are estimated at between €6m and €13m.
O'Gorman announced that the Government is planned to set up a Restorative Recognition Scheme for survivors of Mother and Baby homes.
He has written to the religious congregations involved seeking a meeting to discuss whether they will make a contribution to a proposed redress scheme.
O'Gorman said he a "significant contribution" from the religious organisations would be appropriate.
The Sisters of Bon Secours confirmed that they will participate in the scheme.
What has Donohue said in the light of the Commission's report?
Nothing, nada, zilch!
• Please report any typos/errors to barry@freethinker.co.uk
If you'd like to buy me a cup of coffee – and boy, do I get through a LOT of coffee keeping this site active – please click the link below.
I'd love a cup of coffee