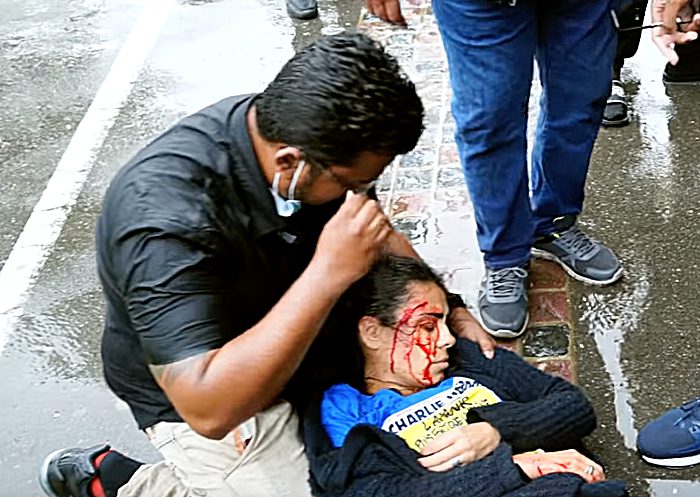 MAINSTREAM media in the UK have given bare-bone accounts of a stabbing that occurred yesterday (Sunday) of a woman at London's Speakers' Corner, in the main repeating a statement from the Metropolitan Police that says a 39-year-old woman suffered from a minor slash injury to her head. She was not named.

However, far right outlets have identified the victim as Hatun Tash, an evangelical Christian preacher who, according to The Conservative Woman, had twice been removed from the "world's the oldest free speech platform in the world" for being allegedly being too provocative and causing offence for wearing T-shirts featuring Charlie Hebdo cartoons and brandishing a Koran with holes drilled through it.
At least one outlet linked the ex-Muslim with DCCI Ministries (motto: "Defend Christ Critique Islam). Its website says:
Our motivation is a love for Muslims to bring them to repentance and faith in Jesus Christ in order to attain eternal life.
In calling for witnesses, the police said:
Officers attended and found a 39-year-old woman suffering from a minor slash injury to her head. She was treated at the scene by the LAS [London Ambulance Service] before being taken to a central London hospital. Her injuries are not life-threatening.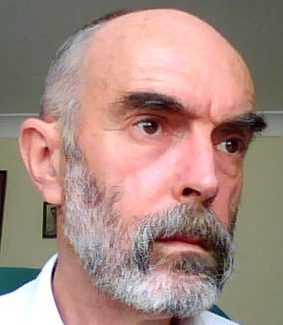 In a June 6, 2021 Conservative Woman report, headed "Sharia law, enforced by British police," Dr Campbell Campbell-Jack, right, a retired Church of Scotland minister and frothing homophobe wrote:
Last Sunday Hatun was wearing a T-shirt bearing a cartoon of Muhammad. Cartoons of any other figure, including religious figures, would be clearly within the bounds of free speech.


It was, however, enough to arouse the ire of the 50-strong mob of Muslim men who surrounded Hatun, threatening her and attempting to shout her down. Their behaviour passed well beyond the bounds of traditional heckling, yet the police did nothing to restrain them. Only if the police are slipping into enforcing sharia law would a cartoon of Muhammad be in effect prohibited.

He revealed that Hatun was first removed by police from Speakers Corner the previous September:

In September the offence which led to Hatun being escorted from Speakers' Corner was showing a copy of the Qur'an with holes drilled through it as a visual aid to point out that there are holes in the narrative around the Qur'an.

Hatun has seen at least one Muslim convert to Christianity following a conversation provoked by this visual aid. No other book with holes in it, including the Bible, would cause any problems demanding police intervention or be seen as beyond the bounds of free speech. Only if we are in effect enforcing sharia law would the display of a damaged Qur'an be considered an offence worthy of police intervention.
The Met Police statement says:
Officers based in Westminster are working alongside colleagues from the Royal Parks OCU to investigate and identify the person responsible.


Detective Superintendent Alex Bingley, from the Central West Command Unit, which covers policing in Westminster, said: 'This was clearly a very distressing incident for the woman involved and officers have spent time with her, whilst she was being treated for her injury, to get an account of what happened.


'We know that this assault was witnessed by a number of people, many of whom captured it on their phones. I would ask them, if they have not already done so, to contact police.


'We remain in the early stages of our investigation and are working hard to trace the person responsible. I would ask people not to speculate on the motive for the attack until we have established the full facts.'

There have been no arrests and enquiries continue.
Hat tip: Antony Niall

Please report any typos/errors to barry@freethinker.co.uk
If you'd like to buy me a cup of coffee – and boy, do I get through a LOT of coffee keeping this site active – please click the link below.