AFTER Cheshire police unveiled a fleet of rainbow-colored patrol vehicles two UK LGBT haters attacked the move.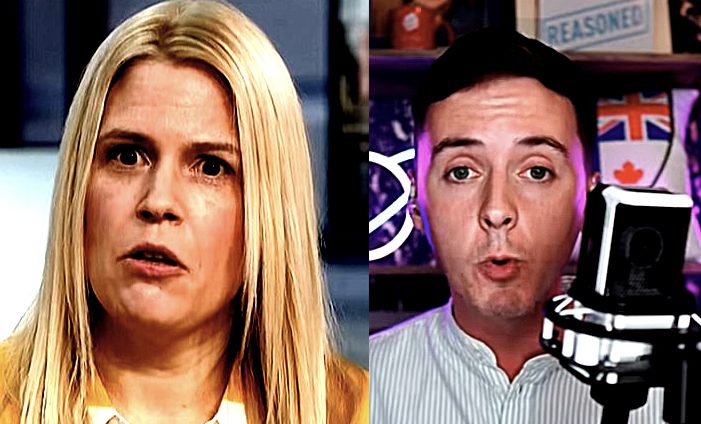 Catholic activist Caroline Farrow, denied entry to the US in 2019 for her repugnant views and gay commentator and ardent Brexiteer Darren Grimes immediately criticised the police's decision.
Farrow told LifeSiteNews:
What the police appeared to have forgotten is that while the LGBT community may find the sight of the rainbow welcoming and inclusive, many others view it as a sign of oppression and hostility.

The police are supposed to apply the law without fear or favour and yet their adoption of LGBT insignia is telling various religious minorities and in fact anyone who opposes gender ideology that they will be treated with contempt.

 One can only imagine the outcry if police cars were to be painted with religious symbols, yet the rainbow remains sacrosanct!

Far from inspiring confidence, the sight of the LGBT rainbow flag evokes a sense of dread and undermines important public confidence in the police, who can no longer be seen as impartial.
Farrow said homosexual rights lobby group Stonewall, whose employees often act "as diversity consultants to provide training and advice by police forces across the country," has "ideologically captured all of the UK's public institutions."
Around the same time Grimes, in an interview with Sky News Australia said:
The car's aren't exactly likely to put the fear of God into you … They are clown cars.
And he asserted that members of the LGBT community  can go about their lives in the UK without fear, an absurd claim given that it was reported last year that homophobic hate crimes had trebled in the past five years.
In 2014/15, a total of 6,655 homophobic hate crimes were recorded by the 45 different police forces across the UK. In 2019/20, the number had increased to 18,465.
In 2019, while on a four-day business trip to UK, I was subjected to homophobic abuse on FOUR separate occasions. In one instance I was physically attacked in broad daylight in London outside a bar. The assailant came off worse because I hit him alongside his head with a heavy glass ashtray I snatched off one of the tables outside the bar. No-one fucks with this septuagenarian!
Meanwhile in 2017 The Independent reported that hate crimes involving racial and religious discrimination have soared at an unprecedented rate since the Brexit vote, prompting warnings that minority groups feel "more vulnerable than ever".
LBC News reported that Cheshire police's deputy chief constable Julie Cooke the cars were intended:
To try and give confidence to our LGBT+ community, but also to other under-represented groups.
She said that the "cost is quite minimal", but the impact would be "huge".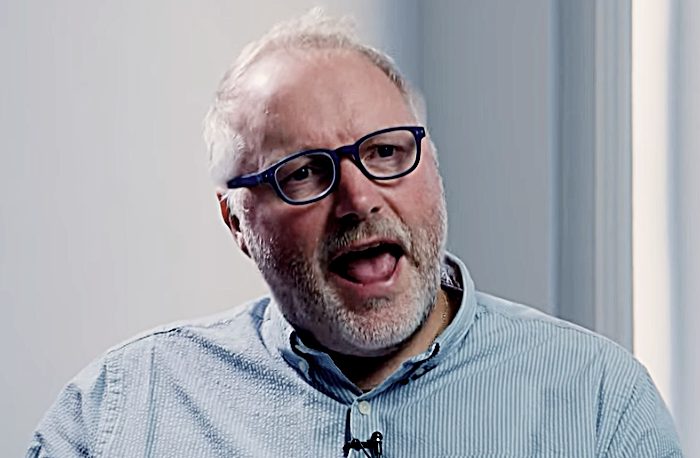 But former police officer and founder of campaign group Fair Cop, Harry Miller, above, told the Telegraph:
We don't see the Met with special cars for knife crime, even though the number of stabbings in London is appalling. The problem is that the second that you see a rainbow car, you know that it is a police force that has made its mind up about some very contentious issues.

You no longer see a police car or a police officer who is there to support everyone, from all political persuasions, without fear or favour.

They have literally tied their colours to the mast and painted their cars with their political leanings.
Please report any typos/errors to barry@freethinker.co.uk
If you'd like to buy me a cup of coffee – and boy, do I get through a LOT of coffee keeping this site active – please click the link below.