Movie criticism is a subjective art, to be sure. In choosing the movies I consider the best of the year, I looked for not only excellence, but a little something that moved me and made me glad I'd come to the theater.
Number 10: Super 8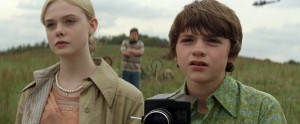 This J.J. Abrams homage to childhood and moviemaking is only partly about an alien invasion. It captures the wonder of creativity, adventure, and an innocent budding first love.
Number 9: Attack the Block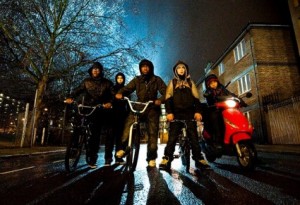 Turns out, all that a group of developing British thugs need to turn them into men is an alien invasion in their tenement. Nobody attacks the block. Nobody.
Well acted and wonderfully written, this film has a delightfully ambiguous ending that plays very differently for urban and suburban audiences.
*Note: Totally different aliens than in "Super 8." Totally.
Number 8: Harry Potter and the Deathly Hallows Part 2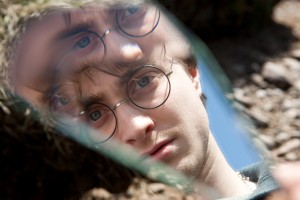 Just because it was a blockbuster doesn't mean this movie isn't excellent. It was a fitting and epic end to an epic series. The effects, the acting, and the heart made this my favorite Potter movie and one of the few all year in which I cried.
So long, Master Potter!
Number 7: Drive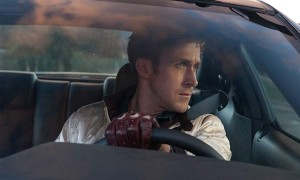 Ryan Gosling showed his acting range with this taciturn, reserved, but powerful character who finds a woman worth loving, but also finds that protecting her means potentially losing her. With stylish (but extremely violent) acting, this movie is just fantastic.
Number 6: The Help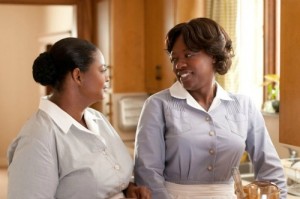 A wonderful ensemble cast of women portrayed a difficult time in our nation's history. I loved how they showed the interconnectedness of white and black women in the South. I also loved how they showed good people could still be good within the confines of the unjust system, that ultimately love is always more powerful than hate, even when hate is integral and entrenched in the system. Plus, it's funny. Read my review and interview with the director.
Number 5: Rise of the Planet of the Apes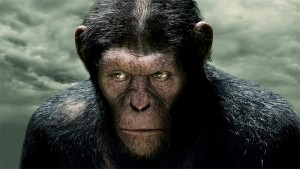 Not only does this movie have astonishing motion capture acting by Andy Serkis, but it asks the deeper questions of life: What does it mean to be human or humanlike? What is justice? How does one fight injustice? It was simply fantastic.
Number 4: The Iron Lady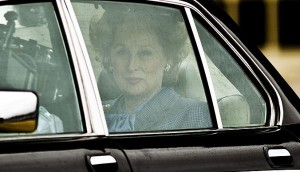 The more I watch this movie, the more I like it. Meryl Streep is astonishing, fearlessly playing not only Margaret Thatcher, but an elderly, confused woman. I also love the heart of the film, how Thatcher never changes who she is, even as she becomes confused about the details around her.
I'm gonna come right out and say it: We could use a Margaret Thatcher right about now.
Number 3: Win Win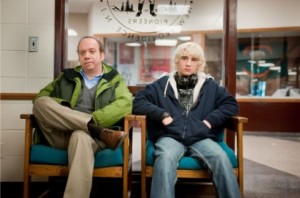 This story hits home and is beautifully done. It's a tale of a lawyer and part-time wrestling coach who thinks he's a good guy, but finds himself in a moral morass. The easy way seemed, well, win-win. But even tiny moral compromises are never tiny. Paul Giamatti is amazing, as is Amy Ryan as his wife and Alex Shaffer as an abandoned but strong teen.
Number 2: Warrior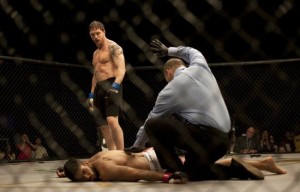 Who expected a movie centered on the world of Ultimate Fighting to become an almost Shakespearean family drama? And yet, here it is. Two brothers chasing the same UFC purse, a terrible father and recovering alcoholic trying to atone for something for which there is no atonement. A family fighting, literally, its way back together. Nick Nolte, as the father, deserves an Oscar for his role. Absolutely breathtaking.
The best movie of the year: The Tree of Life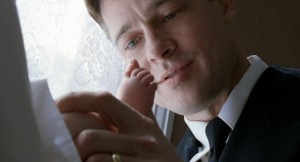 Terrence Malick has created something more than a movie with The Tree of Life. It's a prayer, a song, a work of sacred art. It has reframed my faith in a significant way. It makes an argument for God shining down on everything, even the hard times, in a way that it's never been made before. Find a quiet, patient place in your heart and watch it. More on my thoughts about it here.