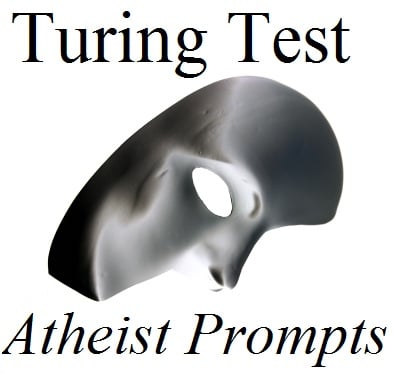 In a conventional Turing Test, computer programmers try to write a computer program that can pass for human. In the Ideological Turing Test, atheists and Christians test how well they understand each other by trying to talk like each other. All the entries in the atheist round are collected below, so, in these answers, atheist contestants answer honestly, and Christians impersonate atheists as best they can. You can click on each link to read the entry to decide whether you think the author is sincere or shamming.
In 2013, the theme was sex, death, and literature, so contestants answered questions about polyamory, euthanasia, and which genre of literature best matched their theology/philosophy.
Make sure you vote before you read the comments; they're open for speculation.