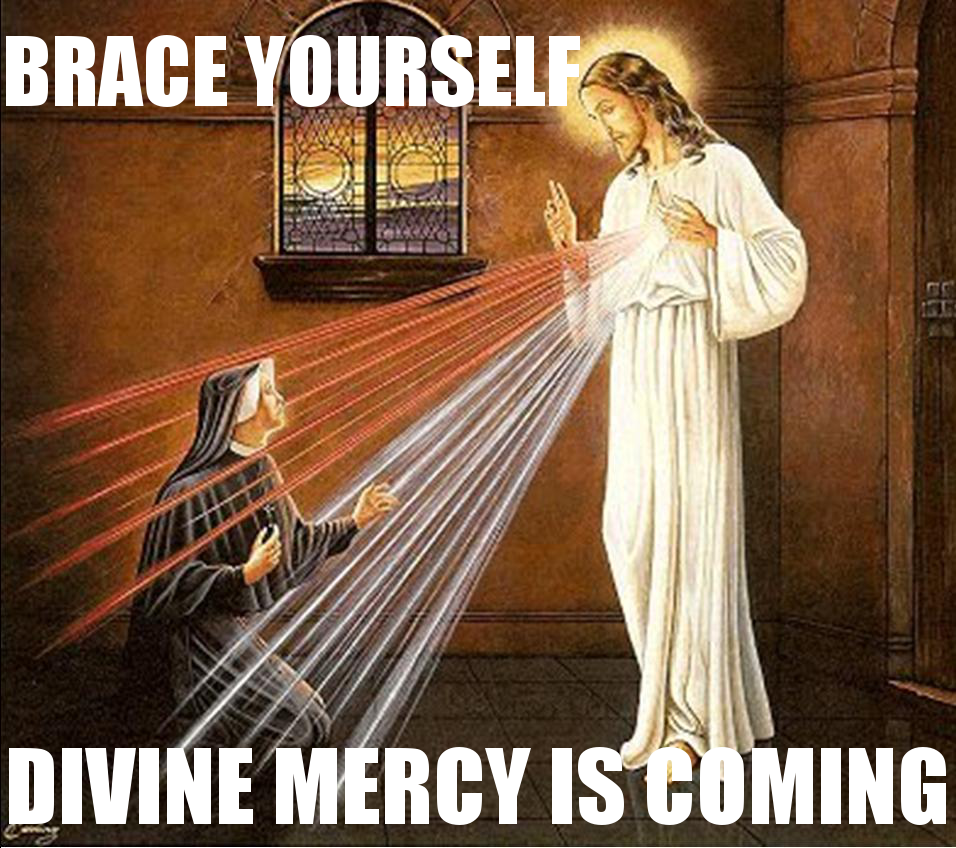 Today is Divine Mercy Sunday, which providentially turned out to be the day my friends and I are holding our debate on the Brendan Eich donnybrook.  But, since both faith and works are both required to save us, I've also thrown together the NYT Best Chocolate Chip Cookies recipe, so that we can all break bread (or better than bread) together.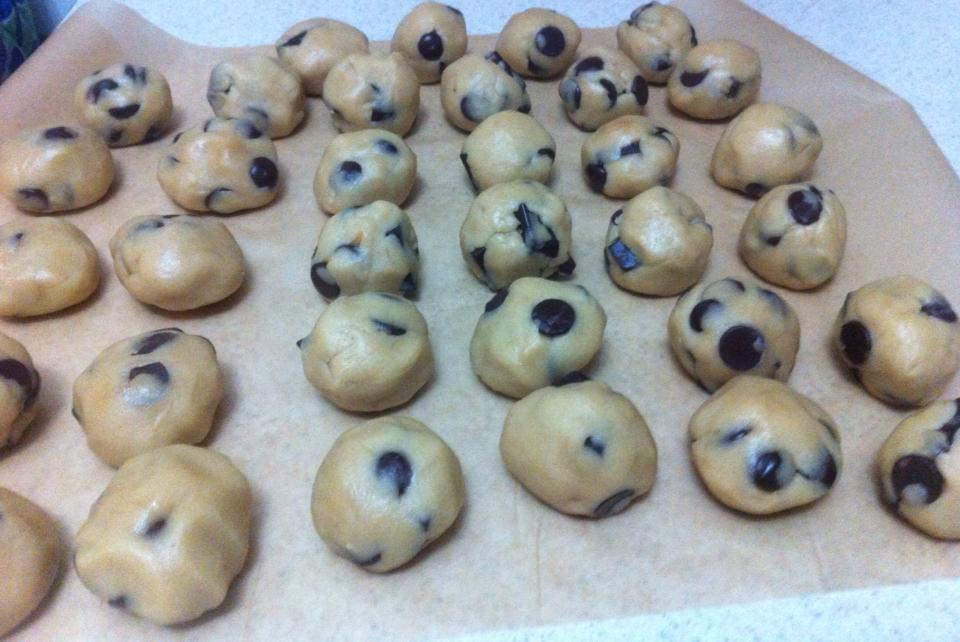 But, while I'm occupied with my gavel and the oven mitts, I think I do have an appropriate story for today from church. Some indeterminate length of time ago, I was upset with a friend-or-acquaintance-who-will-remain-non-identifiable.  The person had inconvenienced me in a way that upset me, but, by this point, I was doing much more damage to myself by holding on to anger and resentment than the person-in-question had managed to hurt me in the first place.
I could even recognize that my behavior was counterproductive, but I couldn't stop my mind from drifting back to my frustration and general peevishness.  I had gone to Daily Mass during my lunch break, which was lovely, but I was still ruminating and disagreeable.
Afterwards, when I was walking out, I saw a gentleman in a Roman collar a little ways ahead of me.  He wasn't the priest who had celebrated the Mass, but he was a priest, and I asked him if I could borrow him for a moment, explained my problem in brief, and asked if he would bless me and pray for me to be delivered from my anger.  Because, at the very least, if I couldn't stop being angry, I could at least consent to be stopped if anyone else cared to stop me.
Then, as I shook his hand and thanked him, a little old lady, who had apparently been standing behind me, came up to the priest and asked excitedly, "Are you blessing people?  Would you bless me?"
I couldn't help grinning when I left.  I didn't exactly let go of my anger all at once, but getting to give someone else the opportunity to ask for help by asking for help myself was a very nice reminder of what I was giving up by holding my resentment so close.  I was exchanging peace for a little bit of security (and unhappiness!) through a petty righteousness.
But the lady who followed me was a nice reminder of how much power we have to be kind to others, and how offering even a small blessing or act of forgiveness may embolden others to ask for more and reveal needs you didn't know you could serve.