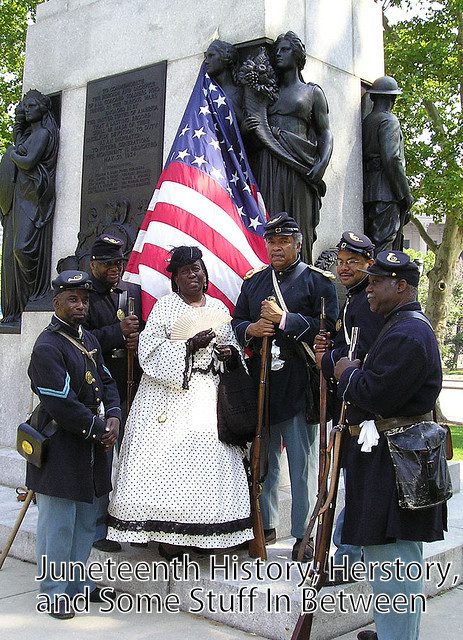 Many people have never heard of the holiday Juneteenth. On June 19th 1865 the slaves in Texas finally heard the news that they were free from their chains. This occurred years after Abraham Lincoln's Emancipation Proclamation on January 1st 1863. The late news came from Major General Gordon Granger and his Union soldiers upon their arrival in the city of Galveston. You can read the full text stating "all slaves are free," at Notions Capital. Juneteenth celebrations today are a reality, a reminder and a time for remembrance. For a long time this event was a primarily Texas affair. For it was in Texas that the whole thing started.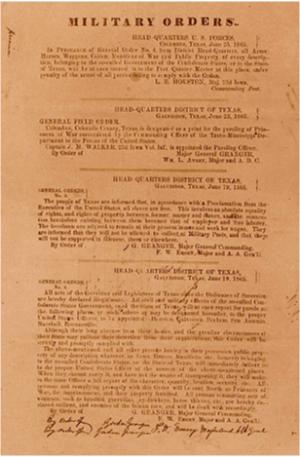 There is quite a bunch of speculation as to why the news took so long to reach the state of Texas. The organization Juneteenth.com gives a few theories. One being " the story of a messenger who was murdered on his way to Texas. Another is that the news was deliberately withheld by the enslavers to maintain the labor force…and reap the benefits of one last cotton harvest."
Are We Free Yet?
The U.S. is really fond of freedom celebrations. I think about religious and cultural freedoms, especially for those of us who practice religions outside the big three. Many states have laws in the books against psychic reading, public drumming, and other behaviors that are central to many pagan religions. I recently profiled a case in Brazil where Afro-Caribbean religion's validity was called into question. I think about the personal freedoms of Pagans, Voodoo, Vodou and Santeria practitioners like myself, and know that these beliefs are very often stereotyped and challenged. Still we have come a long way, we don't all need to hide under the bed, or in the proverbial Broom closet like we once did. That will always be a thing to celebrate.
Celebrate Good Times Come On!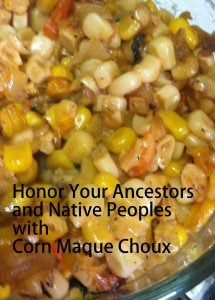 Like many celebrations of our ancestors there has been a modern revival of this event called Juneteenth. There are BBQ's, parades, festival, and a variety of things in commemoration of this historic event. I would like to celebrate with you this week by sharing some of my special heritage recipes for the ancestors. Some possible dishes to prepare are Corn Maque Choux, Fortitude Fried Chicken, Sweet Potatoes with Bourbon and Pecans , or any of the selections from my African-American Ritual Cookbook. What are your favorite Juneteenth heritage traditions and recipes, I love to see you post them below. Always remember to enjoy your freedoms !