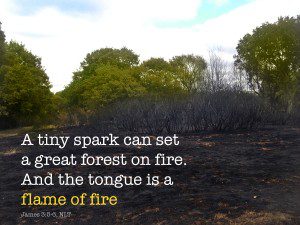 It is hard to believe that 2014 is about to draw to an end. It is good for us to turn to a few days of reflection on what has been, of gratitude to God for his faithfulness, of expressing our regrets, and of giving voice to our hopes for 2015.
The year on this blog began with me sharing content from Eddy Leo which included an interview and sessions from our 300 Leaders conference that had occurred in 2013. Eddy's impact on our church was real, and we continue to implement his helpful and fresh thoughts about small groups.
In the same conference Terry Virgo preached an excellent sermon on the so-called Fivefold ministry or Ephesians 4 ministries.
I then shared some recently recovered audio sermons preached decades ago by my mentor Henry Tyler.
In February Frank Viola and I discussed how Christians should behave on Social Media. The podcast and associated links was called "All we need is love." If you are a commentator, Tweeter, Facebooker, or blogger yourself the links are well worth a read.
One representative of Grace to You responded to my podcast post to reignite what had been the most read controversy of 2013. I responded in an article by stating that I still felt (as I still do now) that the whole Strange Fire episode was the most divisive intervention by a major church leader in my lifetime. Throughout 2014 my previous posts on Strange Fire remained remarkably frequently read, so it seems that while this subject is no longer being actively debated, the aftershocks are very much still being felt.
Later that month, I wrote an article about no fewer than four separate controversies in the global Church I had been asked to comment on. I discussed the lack of accountability that is clearly a recurrent issue, but explained that I simply couldn't be expected to keep up with all these issues. I will discuss things that I feel prompted in some way to do so, but there will always be situations I choose to ignore.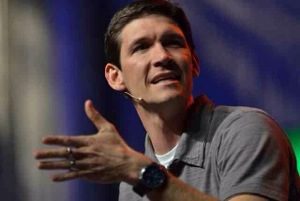 Also in February, I enjoyed interviewing Matt Chandler over the Internet and met up online with Rice Brocks, who I was amazed not to have heard of before. We quickly forged a new friendship which has become very precious to me. You can follow the way our friendship emerged over 2014 by reading my posts about Rice Broocks. This included me visiting him in the USA, him visiting the UK twice, getting me involved in promoting the movie God's Not Dead, introducing me to TBN, and as a direct result I have now appeared several times on Christian TV. Rice also gave some very helpful feedback while I was writing, and a very kind endorsement to my second book Hope Reborn. Content from the 300 leaders conference he did for us will hopefully be released online at some point next year. There is no question that this new friendship was one of the biggest surprises and greatest blessings of 2014 for me. I took a trip to the USA in March and visited both Rice and another dear pastor friend of mine, Bob Roberts. It was a delight to preach at Bob's church.
One thing it has been hard to escape from in English-speaking Christian circles during 2014 is the controversies which swirled around Mark Driscoll and lead to his resignation and the closure of Mars Hill Church. The storm clouds had been brewing for a while. In March I spoke of my concern that we now seem to be living in a world where every private communication is considered fair game to leak and dissect online. Other than that, I only posted once on the Driscoll controversy, although I did share Driscoll's endorsement of Hope Reborn.
Despite these events, both from a research report released in March and a growing personal experience of being part of a church that is now on three sites, I remain positive and encouraged about the multi-site trend. There are important dangers of this model that is taking the Western church by storm, but there are also great benefits.
On this side of the Atlantic we were also not short of controversy in 2014 in the Church. Steve Chalke was expelled from the Evangelical Alliance, bringing to a conclusion an argument that had been brewing since at least 2003. There were a number of posts about Steve Chalke on my blog this year, including a helpful debate Andrew Wilson had with Chalke under the skilled supervision of my friend Justin Brierley.
Ultimately, there are two key questions the Chalke debate highlights the importance of, and I would still value your feedback on two blog posts I wrote a couple of years ago on these questions:
here
. The answers to these questions affect our thinking in so many ways.
My spare time in April was very much taken up with the UK release of God's Not Dead, but I did also manage to write a slightly provocatively titled post: Why God doesn't want you to have a personal relationship with him.
In May I also reported that the UK's Baptist Union was changing its position on homosexual marriage, and followed up with an interview with their representative. I also posted a round up of reviews and critiques of the book, God and the Gay Christian.
I began June with a post explaining Relational Christianity. What began as a stream of consciousness on Twitter is actually a good expression of what is a core value to me. Sometimes we are so familiar with something that we assume it, and never bother to explain it to others. It reminds me of something that Andrew Wilson tweeted this year, "Being part of @Newfrontiers is like being English: I only realise how much I am when I talk to people who aren't."
Later in the month it was a delight to share a Lunch with Tim Chaddick, pastor of Reality LA, and we seemed to share some similar values. I preached twice at Jubilee in June, a Father's Day Sermon, and The Trinity and You. Finally, I contributed a short piece on AIDs and the evangelical for a Patheos forum.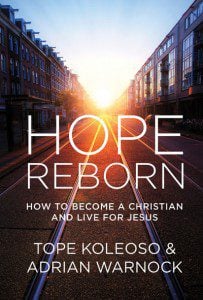 I began July with a repeat and elaboration of Bob Robert's call for a new kind of theology to be written and preached that is accessible, assumes nothing, but doesn't patronize or dumb things down too much. I then unveiled on an unsuspecting world my attempt to contribute to this body of much needed work – Hope Reborn – How to Become a Christian and Live for Jesus. Co-authored with my pastor Tope Koleoso, we believe this book fills a much needed hole. Do you have a book on hand ready to give out to someone who wants to become a Christian, come back to Jesus following backsliding, or just understand the gospel better? We trust Hope Reborn is such a book. Order your copies at hoperebon.com or read a free excerpt on How to become a Christian. The reception so far has been very encouraging to me, particularly as we have started to hear of people who have made a decision to follow Jesus while reading its pages.
Throughout August I basically shared my testimony, the story of my life so far.
September was taken up with the actual launch of the book, but I felt deeply privileged to be able to attend the Desiring God National Conference. It was nice to be able to see the outside of Minneapolis a little, and John Piper's sermons were deeply impacting, even if I did disagree with him slightly on the man of Romans 7. I finished the month by posting once more on the subject of suicide and the church, a topic which got a lot of attention from me in 2013.
October was mostly devoted to posts about some tension that exists concerning Freedom of Religion and Education.
November saw me quoting E.M. Bounds on prayer and returning to my long running series on leadership lessons from I and II Samuel which by just before Christmas saw me having completed I Samuel.
This year has been a great year for me personally, although there have been challenges for the Western Church, and of course many tensions and difficulties in current affairs. It is for example so sad to think that Malaysia has lost three separate planes in 2014, and that thousands are still dying of Ebola (not to mention a myriad of other illnesses that get less press).
I remain confident that Jesus is building his Church, and look forward to what God has in store for us all in 2015.
May you have a happy and blessed New Year.