The single thing that has helped me the most during seasons of suffering is thanksgiving. But I don't thank God FOR my suffering I thank him IN it, and I thank him DESPITE it. I will aim to show you in this article that you too can thank God when you are suffering, but that you do not have to thank God FOR your suffering,  God is not a heavenly sadist inflicting pain on you, and expecting you to enjoy the pain itself and  cry out for more.
Really for the first time in my life I have experienced genuine personal suffering during this past year to eighteen months. That doesn't of course mean I didn't suffer previously, just that it went to a whole new level this time round.  I've had three hospitalisations (the last of which was just last week) and my recovery has been slow, with reduced mobility and finding it a struggle to work or basically do very much. I have at times felt like my useful life was over, and that may sound melodramatic, but trust me the feelings and the fears were real.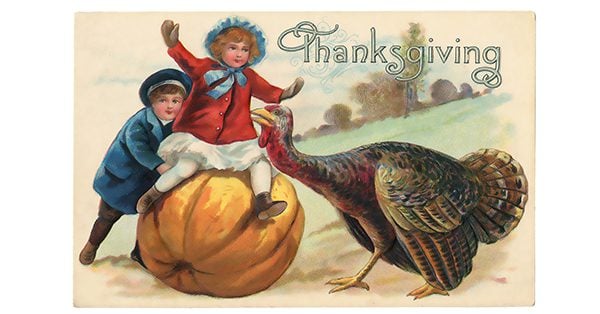 The experiences during those admissions, and the slow painstaking recovery  have been genuinely tough.
And yet I am very aware that others have suffered far more than I have.  And that has been the source of two reasons for thanksgiving and gratitude towards God:
For so long I have been spared from what my post 2017-self would ever describe as suffering.
Even in the middle of what has happened this year, I have been spared from so much more.
And the truth is no matter how much you are suffering right now, if you are still breathing, still able to read these words, there is someone somewhere who is in a worse predicament than you are. Thats something to be grateful to God for right there.  No doubt these thoughts will help us fulfil the following Scriptural command:
"give thanks in all circumstances; for this is the will of God in Christ Jesus for you" (1 Thessalonians 5:18)
It doesn't say give thanks FOR all circumstances. But that there is always something in the middle of the deepest pain that we can thank God for.
We can thank God for the wonders of modern medicine that often treat us, or at least alleviate our symptoms.
We can thank God for the kindness of doctors and nurses who are generally amazing.  Or at least they miraculously transform into seeming amazing when you are so sick you REALLY need their help.
We can thank God for our friends: and there is nothing like a season of suffering to help you figure out who your friends are.  They are the ones you want to text or call right away when the thing happens, and who either come to you, or if that is not possible will love you from afar via text message or phone call.
We can thank God for the comfort he offers us through the Scriptures, prayer, and his presence.
We can thank God that by having suffered we will be able to better understand and comfort others who are suffering.
We can also thank God for the things we learn through suffering: there are some lessons in life that can only be learnt by walking through tough times.
This last bullet can almost lead us to make the jump to thinking we ought to thank God for the suffering itself.
NO!
That is a step I cannot go to.  God is a loving father not a cruel torturer!   Suffering was never part of his intention,  and whilst he allows, and yes turns it around for our good (Romans 8:28), he is as angry over suffering as we are.  In fact he is angrier. It is not a welcome part of his world, and we should never embrace it as if it were a friend. Any teaching which tries to encourage us to do this, rather than reaching out through our pain to the benevolent God who loves us and wants GOOD for us is nothing more than cruelty.
Ah, but, you say, what of James 1?  Which reads as follows:
Count it all joy, my brothers when you meet trials of various kinds, 3 for you know that the testing of your faith produces steadfastness. 4 And let steadfastness have its full effect, that you may be perfect and complete, lacking in nothing.
But even here we are to consider it joy not because of the suffering itself (for we are not masochists!) but because we know such suffering is inevitable at some point to all of us due to the fallen nature of the world in which we live, and when it comes God will turn it around for our good.  So the joy is about the results, and it is this that gives us hope to look difficult painful circumstances in the eye and say 'DESPITE YOU I WILL THANK MY GOD, and HE WILL TURN EVEN THIS AROUND FOR MY GOOD!"
And we know that for those who love God all things work together for good, for those who are called according to his purpose. (Romans 8:28)
But what about Ephesians 5:20?
Someone asked a great question over on Twitter about this post, asking what I make of Ephesians 5:20 which says "giving thanks always and for everything to God the Father in the name of our Lord Jesus Christ" and might be perceived by some as contradicting my point.  I simply can't improve on something John Stott wrote in 1979 on this point:
Although the text reads that we are to give thanks always and for everything, we must not press these words literally. For we cannot thank God for absolutely 'everything', including blatant evil. The strange notion is gaining popularity in some Christian circles that the major secret of Christian freedom and victory is unconditional praise; that a husband should praise God for his wife's adultery and a wife for her husband's drunkenness; and that even the most appalling calamities of life should become subjects for thanksgiving and praise. Such a suggestion is at best a dangerous half-truth, and at worst ludicrous, even blasphemous. Of course God's children learn not to argue with him in their suffering, but to trust him, and indeed to thank him for his loving providence by which he can turn even evil to good purposes (e.g. Rom. 8:28). But that is praising God for being God; it is not praising him for evil. To do this would be to react insensitively to people's pain (when Scripture tells us to weep with those who weep) and to condone and even encourage evil (when Scripture tells us to hate it and to resist the devil). God abominates evil, and we cannot praise or thank him for what he abominates.

So then the 'everything' for which we are to give thanks to God must be qualified by its context, namely in the name of our Lord Jesus Christ to God the Father. Our thanksgiving is to be for everything which is consistent with the loving Fatherhood of God and the self-revelation he has given us in Jesus Christ

 Stott, J. R. W. (1979). God's new society: the message of Ephesians (p. 207). Downers Grove, IL: InterVarsity Press.
More Posts from Adrian on how to suffer as a Christian