As is often the case with group blogs, change is a constant at The Anxious Bench. Just six months ago John announced that I was taking Tommy Kidd's place, after which I got to tell you that Kristin and Tim would be sharing Thursdays with John.
Now it's my turn to pass along news of two more changes that you'll notice in the New Year: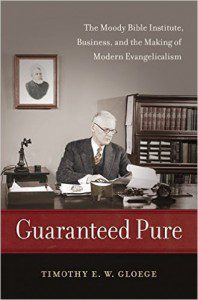 First, Tim has decided to move on to other projects. If you missed any of his terrific posts on "corporate evangelicalism," go back and read them! As a whole, that series was an excellent example of historical revisionism, as Tim summed up an interpretation he had introduced with his book Guaranteed Pure, then carried it further into the 20th century — and even looked ahead to the future in the series conclusion.
We certainly wish Tim well as he continues his research and writing. The silver lining here is that you'll now get to read posts from Kristin twice a month, as she shares Thursdays with John.
Second, David is going to take a well-earned break — not only from blogging here, but from his teaching and other duties at Asbury University.
For his spring sabbatical, David and his family will temporarily relocate to Chiang Mai, Thailand. As part of his forthcoming book on evangelical internationalism, David will be studying the evangelical anti-trafficking movement in Thailand. And his wife Lisa, a sociologist, will research expat (and perhaps worldschooler) visual culture and the discourse used by American evangelical anti-trafficking activists.
Until David returns, a terrific roster of historians will share Wednesdays with Beth. Just in the first two months of 2017, we've already got posts lined up on everything from the Civil Rights Movement to the Women's March on Washington. We'll start a week from tomorrow, with an interview discussing Christian participation in Islamic studies and interfaith dialogue.
Happy New Year, everyone!