Yesterday Anxious Bench co-founder Thomas Kidd (one of Beth and Philip's colleagues at Baylor) published an open letter on racism at his Evangelical History blog. Co-written with political scientist Mark David Hall of George Fox University, it begins:
Thomas Kidd

​Like many Americans, we are grieved by recent events in Charlottesville. The white supremacist rally there showed that overt racism is alive and well in America, and that it can turn violent and murderous. As Christian scholars of American history, politics, and law, we condemn white supremacy and encourage frank dialogue about racism today.

​As Americans, we love our country. As Christians, we know that no individual, people, or nation is perfect. Among the most grievous sins committed by early Americans was the enslavement of and trafficking in Africans and African Americans. Slavery was formally abolished in 1865, but racism was not. Indeed, it was often institutionalized and in some ways heightened over time through Jim Crow legislation, de facto segregation, structural inequalities, and pervasively racist attitudes. And other persons of color, including Native Americans, Asian Americans, and Hispanic Americans, have often been subjected to official and unofficial discrimination. What we have seen in Charlottesville makes it clear once again that racism is not a thing of the past, something that brothers and sisters of color have been trying to tell the white church for years.

​Racism should be denounced by religious and civic leaders in no uncertain terms. Equivocal talk about racist groups gives those groups sanction, something no politician or pastor should ever do. As Christian scholars, we affirm the reality that all humans are created in the image of God and should be treated with respect and dignity. There is no good moral, biblical, or theological reason to denigrate others on the basis of race or ethnicity, to exalt one race over others, or to countenance those who do.
At the same time, the letter goes on to defend free speech and encourage those who oppose white supremacy to respond non-violently to demonstrations like the one in Charlottesville. Perhaps most importantly, Kidd and Hall "recognize that white-majority churches and denominations have too often lagged in discussions of racial injustice and inequality, or have even been sources of the perpetuation of white cultural dominance and racial injustice."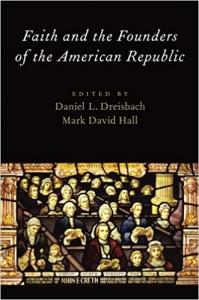 I was especially happy to add my name to a document that — even more so than the Confessing Faculty statement that circulated earlier this year — spans the political spectrum. While national surveys find a growing partisan divide on the extent to which racism still plagues American society, this letter has been signed by at least as many conservatives as progressives and moderates.
The still-growing list of signers includes a who's who of Christian scholars from various traditions. It's particularly gratifying to see our guild so well represented. Among many other Christian historians, the list includes the current president of the Conference on Faith and History (Jay Green), several of his recent predecessors (e.g., Barry Hankins, Rick Kennedy, Tracy McKenzie, Rick Kennedy), and a lot of other historians who should be familiar to readers of this blog (including former Bench-ers John Fea and Miles Mullin and recent guest-bloggers like Elesha Coffman, Scott Culpepper, Janine Giordano Drake, Rusty Hawkins, Paul Thompson, and Andrea Turpin).
Read the full letter here. If you're a Christian historian, political scientist, or legal scholar and would like to add your name to it, please contact Prof. Hall.
Or if you're simply a history-loving Christian who takes seriously the content of this letter and wants to respond to its closing prayer ("that America's churches and Christians will renew their commitment to practical, proactive steps of racial reconciliation and friendship in our cities and towns"), encourage your church to invite a friendly local Christian historian to teach a class on racism in America and American Christianity. Or suggest that small groups read a book like The Color of Christ (by signatory Edward Blum), or discuss the current cover article in Christianity Today, on the history of lynchings.